For the third year running, we were delighted to be invited to join the VIP Press at Vinisud. The 2018 event was the 14th edition of this popular and internationally recognised World of Mediterranean Wines trade tasting event down in Montpellier. Glass of Bubbly has been a media partner for Vinisud since 2016 and have showcased and distributed the Glass of Bubbly magazine there along with this year contributing to the #DigitalHub with a talk on social media and content marketing.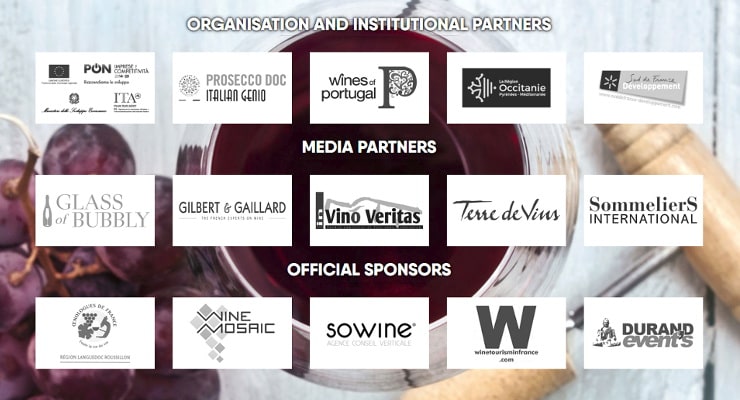 The show attracts a long list of suppliers and attendees along with a selection of international brands in media partners and sponsors. A huge complex contains the 1,500 exhibitors and near 30,000 trade and press visitors that arrive globally to descend on Vinisud 2018 located at 'Parc des Expositions de Montpellier' just outside the main airport for the city.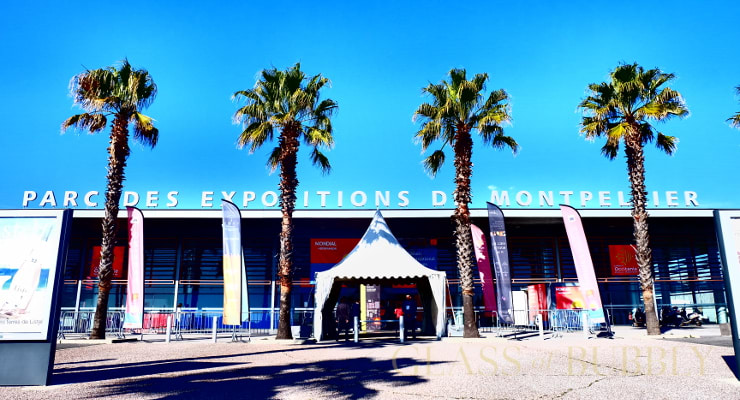 Our main purpose there was to visit the sparkling wine stands and showcase the quality of wines on show – We were pleased to be able to enjoy a fair amount of Prosecco during the three days including a few fine examples of Asolo DOCG. The now famous 'Sparkling Wine Zone' held a selection of the fizz on show along with a variety of cocktails to choose from.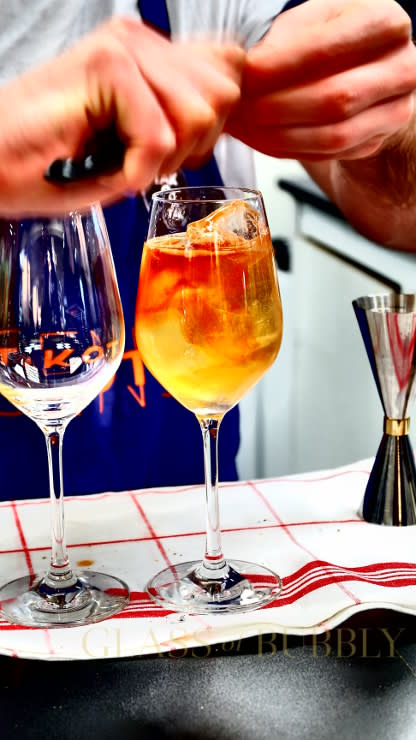 Just how big is Vinisud? This is something we are always talking about and sharing photos towards, though this time we took along one of our action cameras and had a quick walk around some of the complex:
Vinisud is also great for still wines and our advice would be for anyone visiting the show that you take your time prior to plan out your visit as it is not a trade show that you can go round every stand to taste the wines one show – In a positive way, there is simply too much wine on show. Those who know of it or attend similar sized shows will and I have seen them in action have the stands marked out prior that they need to visit and strike off each as they visit them.
The Mediterranean wine region is one of the world's biggest and holds such an array of wines to suit all requirements in the trade – Whatever style you are after you will find. Many new labels are to be explored as well as some of the internationally recognised labels.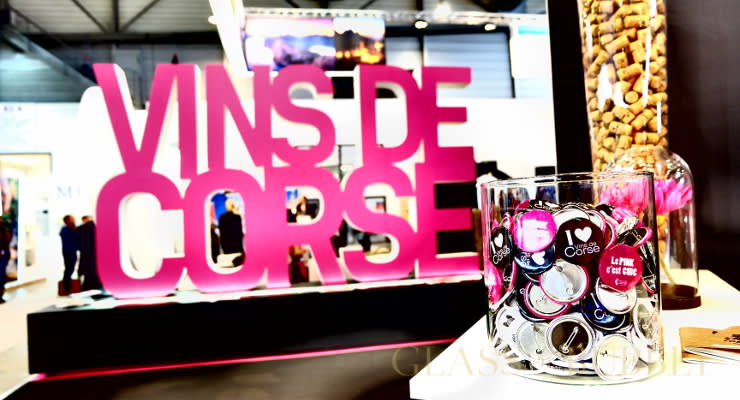 So readers know, this year saw Vinisud run under the umbrella of Paris based Comexposium and was in conjunction / ran alongside with the VinoVision Paris event. In 2018 things will be changing in that the two shows of ViniSud and VinoVision will become one and instead of Montpellier it will be held in Paris and alternate then with Montpellier each year.