At Glass of Bubbly, we love sharing with the world everything Champagne and Sparkling Wine related. Please find below our growing list of free to download and share / use infographics.
Important: Please note that by using our copyrighted infographics you agree not to amend in anyway our infographics to include resizing images, amending wording or colours, taken off reference to Glass of Bubbly (Re-sizing to suit your page sizes is fine). We would appreciate a link back from the infographic that you use to our home page www.GlassofBubbly.com
Just how sweet is your Sparkling Wine? Our easy to understand infographic should help you to understand better how each wine will taste:
Ever wondered what the correct names for those odd sized Champagne and Sparkling Wine bottles are? See our below infographic that should help you:
Which is the best style of glass to enjoy with your Glass of Bubbly? We hope the infographic below will help you to decide:
Understanding Champagne labels made easy with our free to share infographic:
Types of Champagne and Sparkling Wine Styles infographic:
How to pour Champagne & Sparkling Wine infographic:
How to open a bottle of Champagne or Sparkling Wine
What Grapes go in Champagne?
Understanding Champagne Codes
Food pairing with Champagne and Sparkling Wine
Champagne Cocktails, here are a few examples of Champagne cocktails for you to try
A Quick Guide to How Champagne is Made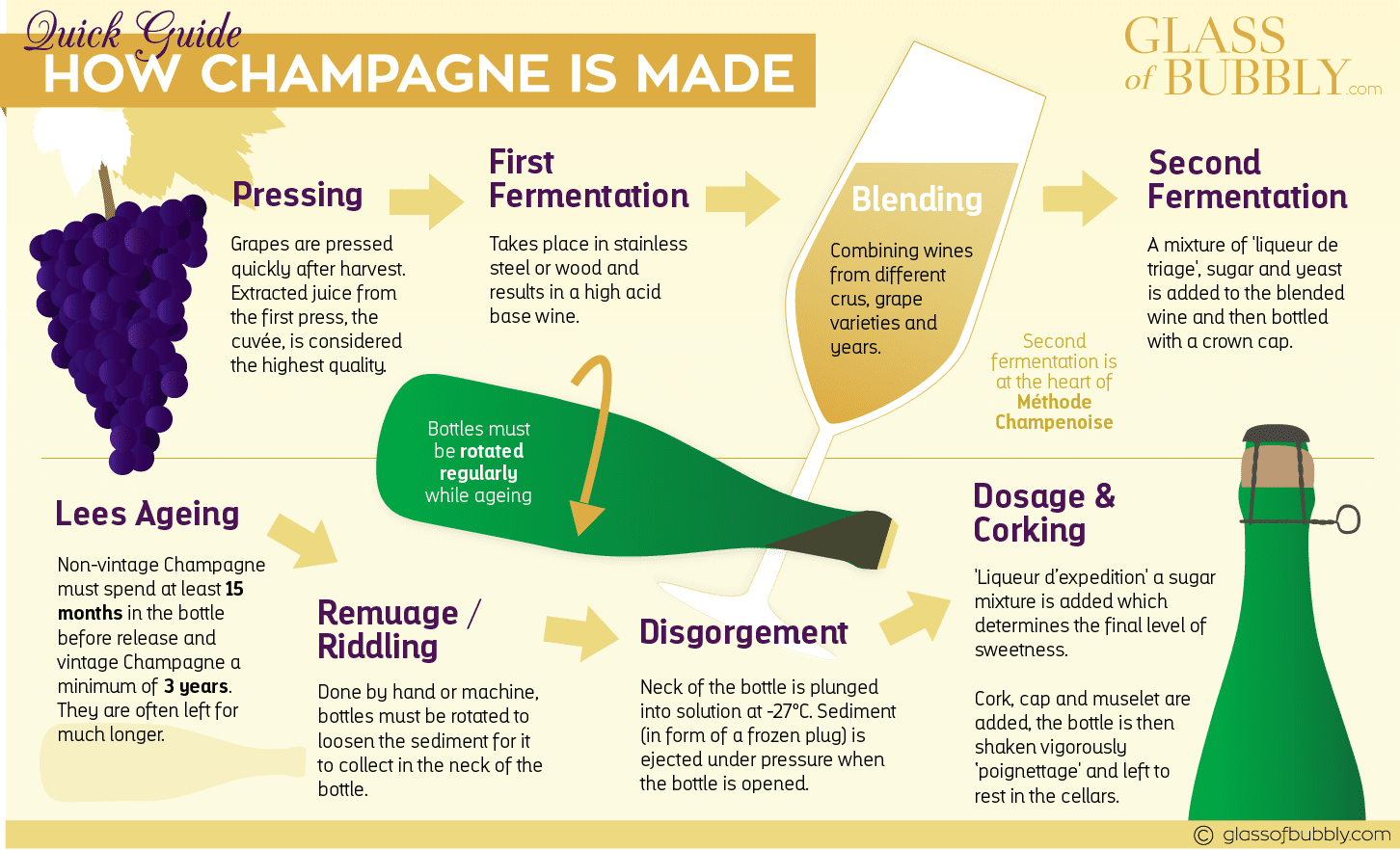 Prosecco Cocktails, here are a few examples of Prosecco cocktails for you to try
How to Enjoy Sparkling Wine with all Your Senses – Use all your senses to fully appreciate Champagne or Sparkling Wine.
Main Sparkling wines of Europe
How to make a Champagne or Sparkling Wine Toast around the World
How to Store & Age Champagne or Sparkling Wine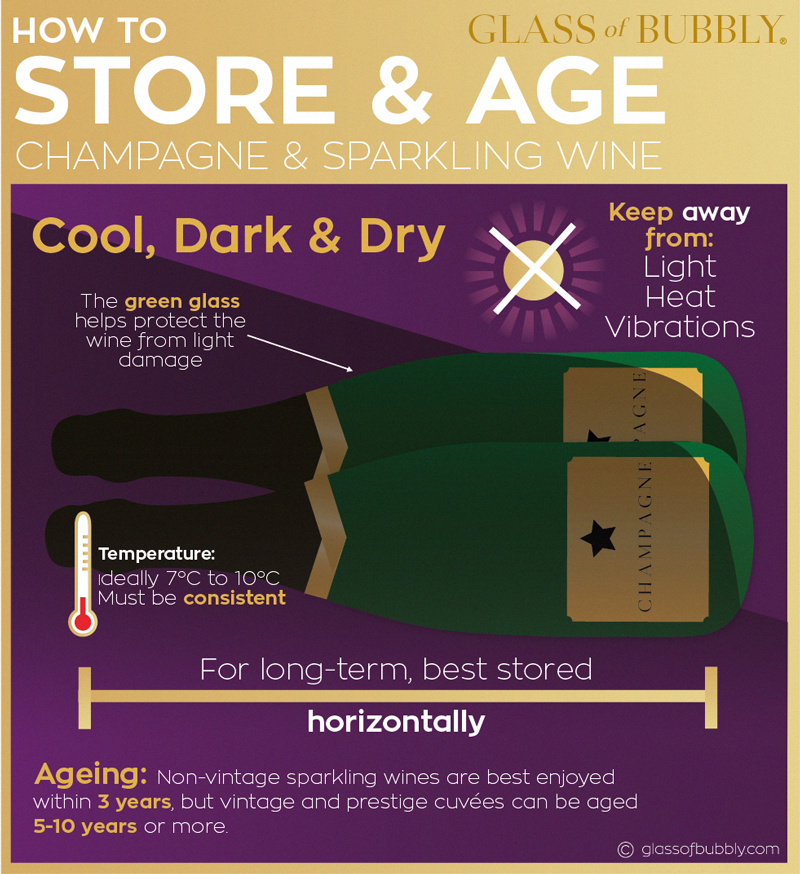 How to Pronounce Champagne Labels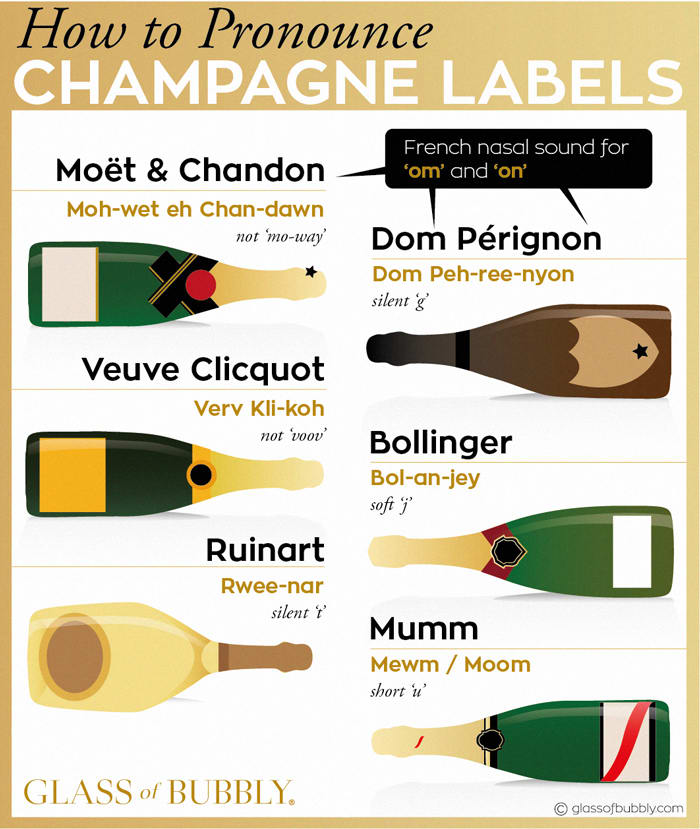 Famous Champagne Quotes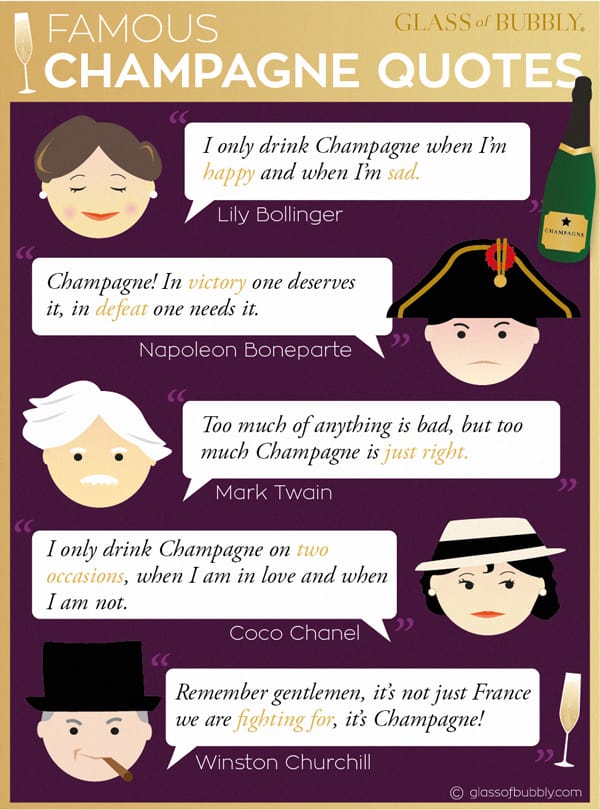 How to Sabre Champagne & Sparkling Wine