Many readers will be just like me and can never say no to sushi! The beauty of sushi is that it caters for many people's dietary requirements and there really is a limitless recipe list on how to enjoy this popular Japanese cuisine.
We were invited by YouMeSushi to taste a selection of the sushi dishes to pair along with both Champagne (Moet and Chandon Brut NV) and English Sparkling Wine (Exton Park Blanc de Noirs).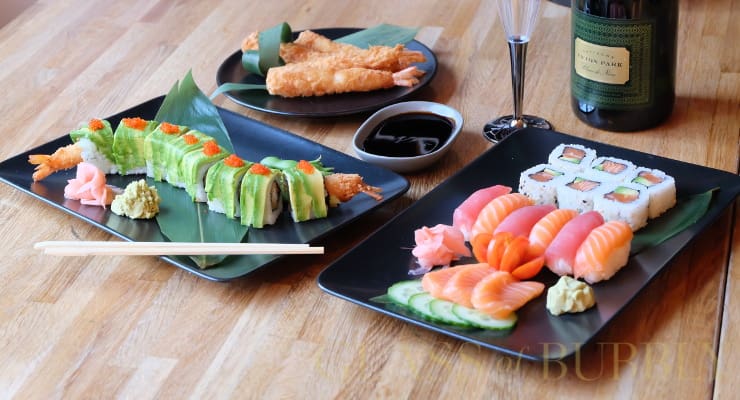 One example from YouMeSushi is their Dragon Roll 'Crispy Prawn Katsu roll coated with thinly sliced Avocado drizzled with Sweet Unagi Sauce' which we paired well with both the Champagne and the English sparkling wine along with the ideal pairing and popular choice of the Prawn Katsu, Crispy deep fried king prawns coated in panko breadcrumbs.
Speaking to YouMeSushi, we asked:
People love sushi, what makes YouMeSushi the place to go?
"We've been running for 8 years and we are certain to say that we have mastered the art of sushi making. Our varying menu celebrates the mouthwatering flavours of the Far East. Everything in our restaurant is handmade and prepared using only the finest quality ingredients."