Congratulations to Schroeder with their Deseado which received a Gold medal at The World's Finest Glass of Bubbly awards 2017.
A panel of 36 top industry wine judges tasted all the entries for 2017 and were able to not only scores wines with medals, but also place them in to easy to understand categories such as Dessert: "Dessert wine with Stilton or lemon tart… Yum! A wine that may take ages to develop and likely not to be a simple wine, sweet experience yet complex in taste."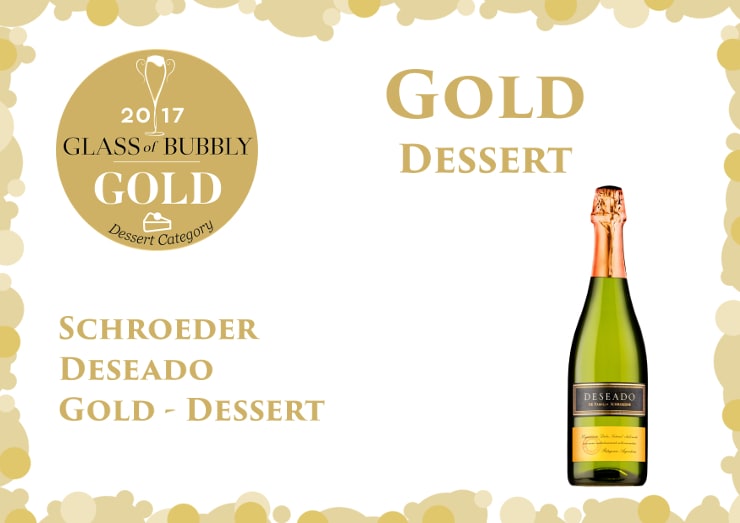 "The nose is fruity, with aromas of flowers, aromas and citrus terpene. The palate is sweet, fruity, good acidity and good volume."
Bodega Familia Schroeder is the result of a pioneer family's effort that made their dream come true. The entrepreneurial spirit allowed them to dominate Patagonia's arid soil and to flourish an oasis of high quality vines.
Lying on the side of a slope, the winery presents an avant-garde architecture that takes advantage of gravity in the wine-making process.
Excellence is the secret that delights the most demanding palates and enable to make the wines that the world expects from Patagonia.