Firstly I believe there is no actual correct or incorrect glass for enjoying Champagne, whichever does it for you is indeed the best for you. What this article is only intended to do is if you have yet to try a variety of glasses then it opens your mind to maybe that you can enjoy your Champagne just that little bit more from a different style and shape of glass.
Amongst fellow wine experts, many will have a different answer and preference when it comes to which is the best glass for wine. Even if we narrow down wines to just those with bubbles and we focus in on Champagne, there are many, many options to choose from including those basic designs to those specially designed by wine experts and wine houses themselves.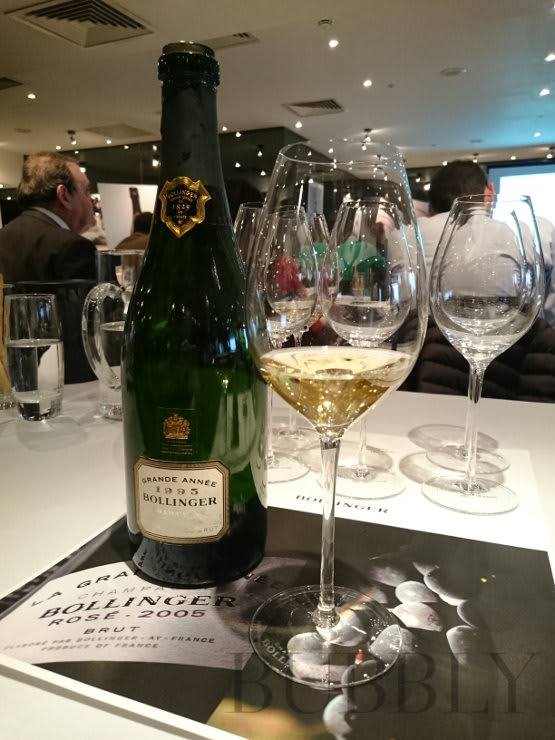 I have attended some great Champagne tastings with the likes of private parties deep down in the cellars of Veuve Clicquot to masterclasses of Bollinger tasting magnums of decades ago exploding with aromas and flavours. What the usual trend is that I see a variety of glasses used.
For many consumers, and why not indeed, the flute is the stable choice and favoured that will usually appear during photo shoots at weddings, on the red carpet with celebrities and I am sure will be sitting in many a cupboard of people's homes across the world.
Though an icon of Champagne, the flute is rarely, if ever, used when it comes to professional Champagne tasting – I remember I once did a photo shoot with Rolls Royce and testing out drinking Champagne in the backseat with their standard 'Rolls Royce flutes' provided and getting a message from Olivier Krug as it was Krug Champagne that I was drinking, that "flutes was no way in which to enjoy his Champagne".
I have also been to a few events in London where Champagne was served in china teacups and poured from teapots, I have had Champagne from recycled jam jars, within sterling wine goblets and antique pottery goblets.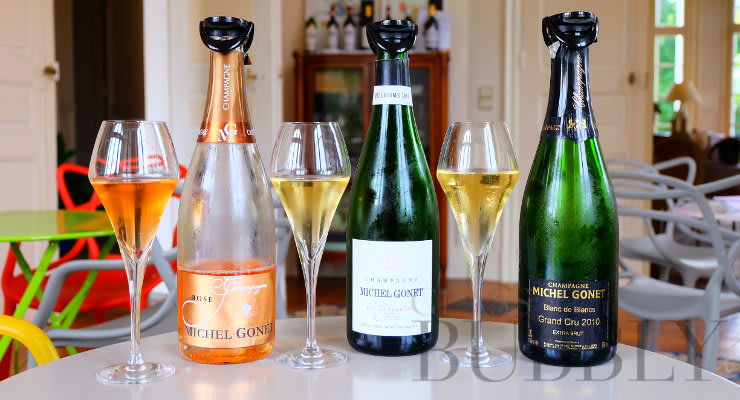 So, what about a selection of Champagne glasses to test the theory out as to whether the taste is affected by the style of glass?
For this experiment I decided to choose a Champagne label that was both fairly within price reach for most readers, yes over and above what you'd normally pay from a supermarket for a standard bottle, but of high enough quality and a memorable tasting experience and still being amazing value for money in a price range of £48 – £60. The Champagne in question is from the house Autréau and their label 1670 Cuvée Millésime 2005 (available from Connoisseur Estates).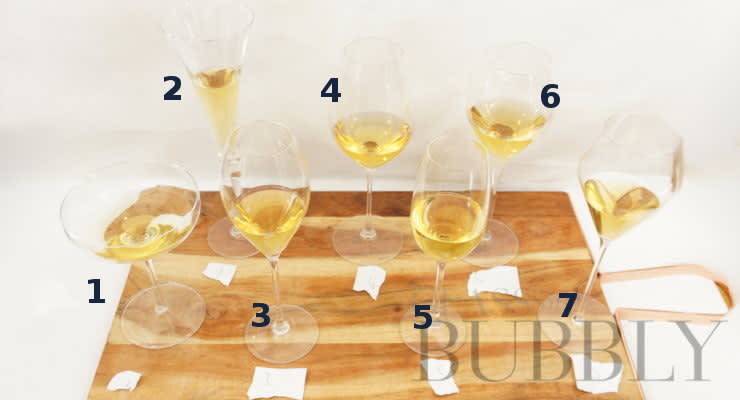 Below are the results from a variety of 7 Champagne glasses and how the experience of tasting the Champagne results in each example – I have also scored each glass out of ten for aromas and taste:
1: Coupe (Luigi Bormioli): "The aromas are more or less non-existent. Taste is citrus, honey and dry toast. The glass keeps the bubbles fairly well, length in the glass the perlage become fine and delicate."
Aroma: 1/10
Taste: 5/10
2: Tall thin flute: "The nose is rather faint and nothing near what this Champagne can offer. Flavours are crisp and pleasing giving dry citrus, toasty honeycomb flavours. Bubbles remain for a while though are notably rather large."
Aroma: 2/10
Taste: 5/10
3: Tulip (Lehmann): "A warmer and pleasing expression of aromas full of yellow stone fruits, honey, butter croissant and hints of white pepper. Dry citrus flavours with honey, apricot and brioche. Small perlage and consistent"
Aroma: 7/10
Taste: 7/10
4: White wine glass (Riedel): "Deep and full of character in aromas with honeycomb, citrus, ripe yellow stone fruits, butter croissant and hints of white pepper and caramel. Citrus and yellow stone fruit driven flavours with rounded honey notes and hints of white pepper in the length. Tiny perlage and relatively lively too."
Aroma: 10/10
Taste: 8/10
5: Traditional flute (Riedel): "Nose gives a good honeycomb, butter croissant and soft yellow fruits. Taste is dry with hints of citrus with length offering dry toast and honeycomb. Lively perlage which are delicate and fine."
Aroma: 8/10
Taste: 7/10
6: Wide tulip (Lehmann): "Nose was surprisingly quite subtle with hints of golden fruits, citrus and honey buttered toast. Flavours are expressed well with dry citrus, apricot initially then on to lightly toasted bread, sea breeze and honeycomb. Tiny perlage."
Aroma: 4/10
Taste: 6/10
7: Sweet / Dessert Wine Glass (Zalto): "Rounded aromas of yellow rose petals, dry citrus, apricot and honey. A dry and crisp flavour with peach, citrus, honeycomb and minerals. Tiny perlage, not overly active and lasting."
Aroma: 7/10
Taste: 7/10