Is Cava about to hit the fast lane?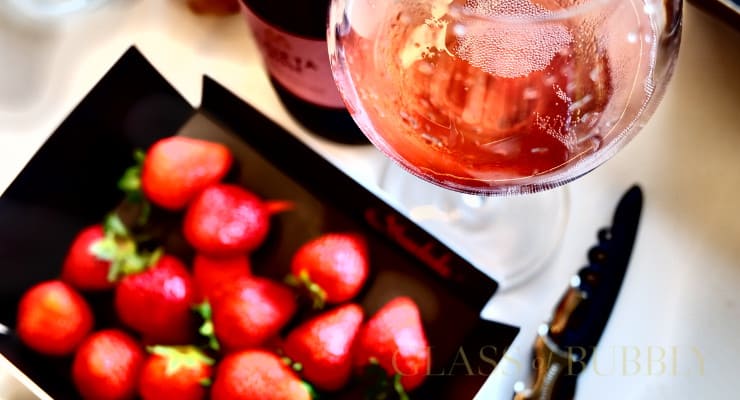 There is so much choice out there in the world of sparkling wines that at times it can become mind boggling so just how does any country, wine region or wine label stand out from the crowd and develop itself a market in the UK? I want to take a look at Cava and if they are now ready to start moving up the gears…
Once a well known fizz option in the UK to recent years being very much on the fringe, lost its way, become old hat, boring and very much overtaken by faster moving and more energetic wine regions setting themselves and achieving big sales targets such as Prosecco.
So Cava, is it still on the long and winding road in first gear or has it traded in its beaten old rusty Seat 600 and hit the auto-route with a trendy new sports model?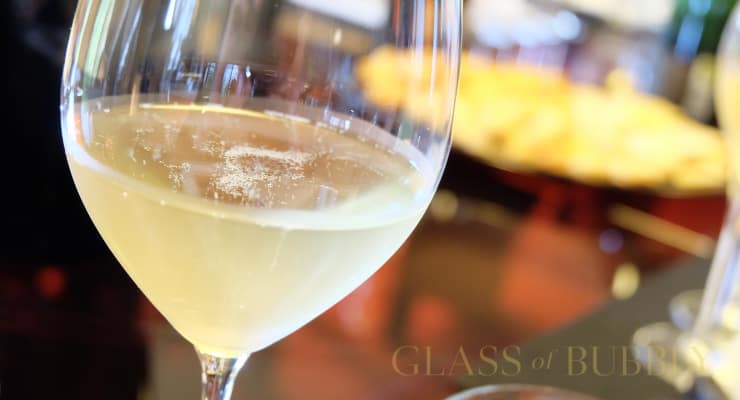 Following a recent trip to some wineries around the Catalonia (Penedès) region, my third in as many years, thanks to the DO Cava board, it brought the whole topic of this ancient wine region to my attention and an opportunity to take a closer look at where exactly it currently lies in the world of sparkling wine popularity.
I hear many people always banging on about Cava, how good it is, how it was once a popular fizz choice and now yet it is somewhat forgotten and especially following Prosecco's amazing rise in popularity (and brand awareness /  market share). Many people urging others to try Cava again, to forget Prosecco and admire its superior quality and the fact it is traditional method over Charmat, holding deeper rich flavours, finer bubbles and much more… Basically calling out for attention and doing what should really be done by the wineries themselves and the boards / authorities that they sit under.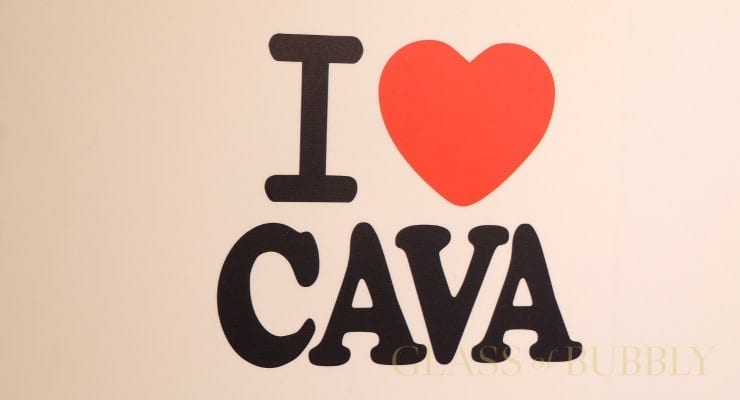 Just because something was once popular does not give it the right to hold that mantle for always and if you do not invest in keeping your name in the limelight then surely you will be open to failure especially if you are reliant on consumer persuasion in order to make sales. Another mistake to make in long term security is aiming for short term gains, many will see this as the fate for Prosecco as they set their position to be the cheap sparkling wine option (overtaking Lambrusco who were usually on the very bottom shelf of the alcoholic drinks aisle in the supermarkets), cheap is cheerful for sure, but where does this leave the more superior Prosecco labels / varieties in making an impact?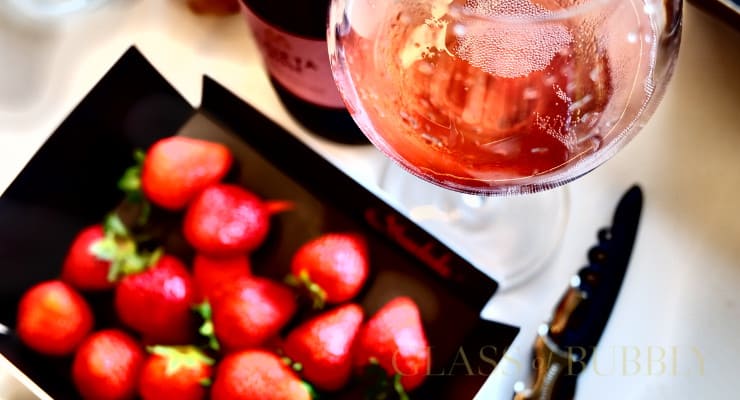 So Cava, once a popular sparkling wine in the UK, has of more recent years been doubted and pushed aside, the core of many wine jokes and certainly in the slow lane for popularity. What was the cause though, was it a foot off the gas, lack of funding, no innovation?
My opinion, since I have been in the Champagne and sparkling wine business for a few years now to comment, is that Cava has been very much allowed to be forgotten thus underrated and undervalued as a fizz option. The lack of marketing and push in the UK can really be the only reason behind such a decline in popularity, as otherwise, Cava sits very pretty against any of its main rivals:
History? Yes, it has lots.
Quality? For sure and in abundance.
Value? It certainly ranks favourably against most other traditional method sparkling wines and in most cases cheaper than say Champagne or English sparkling wine.
Volume? Absolutely enough being produced, approximately 250 million bottles in 2017 from 271 million KGs of grapes.
Variety? Yes, it can offer many from young and fresh to quality vintages and unlike Prosecco, it can offer great rosé too.
Finance? It has plenty to spend and if done so wisely, has enough to compete with any other major wine region of the world.
Tourism? Just who wouldn't want to visit the Cava region with the glorious weather, most times closeness to the Mediterranean Sea and the wonderful rolling hills full of vines and historic Cava houses.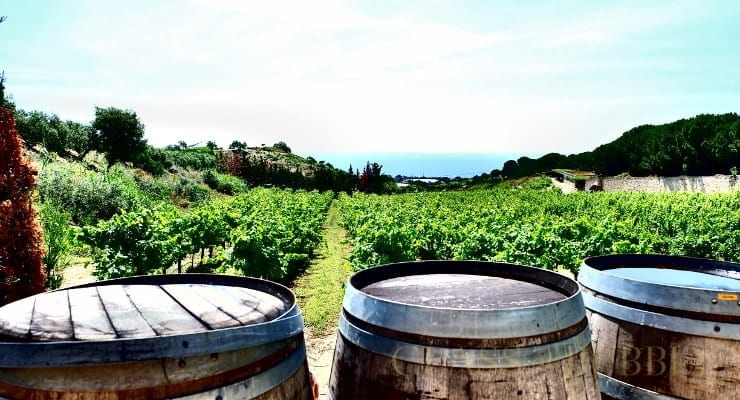 We must really take Prosecco out of the comparing in flavours and ultimately quality here as both are very different wines (Prosecco is mostly referred to in this article for its sales figures and influence in market comparisons), though consumers will still very much not know the difference between many sparkling wines and not appreciate the different styles and winemaking processes. Cava is a traditional method (méthode Champenoise) sparkling wine in how it is made, requiring usually a minimum of 15 months on lees with Cava de Paraje Calificado requiring a minimum of 36 months on its lees. You can have most styles of sparkling wine from Cava from basic up to very rare and flavoursome vintages:
Styles include:
Brut Nature – No/low sugar content, usually very dry and crisp.
Brut – Anything up to 12g of sugar added, usually refreshing with fruity flavours.
Extra Seco – Much sweeter with 17 and 32 grams of sugar added.
Seco – The sweetest option and possibly more ideal towards food pairings.
Rosé – The rosé option for flavours to include red berry, strawberry, can either be dry and crisp or a touch of fruity flavours.
Quality of Cava:
Cava – A traditionally made sparkling wine aged for at least 9 months on its lees.
Cava Reserva – A traditionally made sparkling wine aged for at least 15 months on its lees.
Cava Gran Reserva – A traditionally made sparkling wine aged for at least 30 months on its lees.
Cava can put up a strong challenge for sharing the title of 'king of romance' that Champagne currently has thanks to many of its houses being located just outside of Barcelona with some producers growing their grapes in front of wonderful deep blue Mediterranean Sea views, the cosmopolitan lifestyle and gastronomic heaven of the region's capital only a 30 minute or so drive away. Consumers and wine lovers alike will undoubtedly be able to name a good handful of Champagne producers though will be challenged to name one or two of Cava and the same can be said of Prosecco and the fact that many producers are unknown also.
So, woes and negatives aside, what exactly has Cava to offer and is that all new sports car they are now driving thanks to their very recent marketing drives and the release of premium Cava de Paraje classification (qualified single estates) going to take them back in the limelight? The figures for 2017 released by the DO Cava show still not so pleasing results towards sales in the UK with a 13.63% slip upon sales from 2016, but the overall figures for 75cl bottle sold is 23,167,208 which isn't a bad amount and a great foundation to improve on.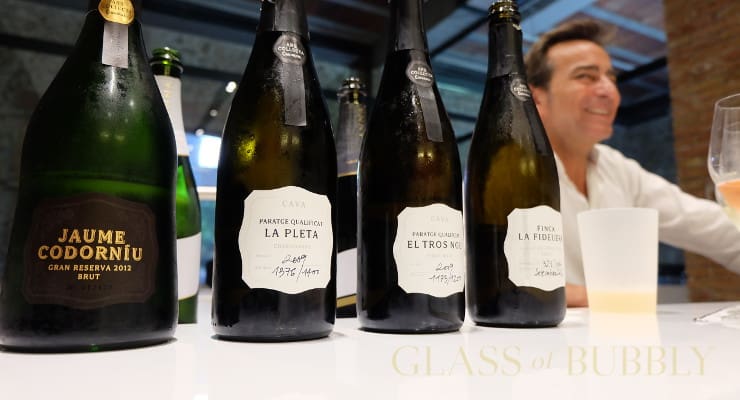 Cava certainly has style and character in the flavours that one can enjoy. Of the tastings we took during our tour, Codornui was very memorable, with Bruno Colomer Marti their chief winemaker taking us through a range from entry level to grand tasting vintages. The depth of flavours and certainly within the aged Cava would be, for many wine loving consumers, hard to tell apart from fine vintage Champagne – The meaty, vanilla, buttery, brioche flavours are all there to marvel at.
There is no holding back with experimenting and innovation from what I saw either with both senior and younger generations entering their family businesses happy to seek new ways to improve on standards, it was not infrequent hearing winemakers saying that their best wines were always open to improvements. From new branding and shape of bottles to the usage of clay pots to experiment with the xarello grape (Vilarnau).
What about a rising in popularity trend of paring fine foods with sparkling wines, can Cava cope? Now on to my favourite topic and pairing sparkling wines with food and I am pleased to say that Cava passed the test and many of its wines I would describe as gastronomic. Over the few days spent in the region much of the time was spent over lunch and evening dinner with a comprehensive selection of Cava to choose from and pair with fine cuisine.
Though highly popular and I get the reasons why, sparkling wines are always suggested to run with the likes of oysters, strawberries & cream or even chocolate (yes fellow wine professionals consumers and sometimes even myself love some chocolate and fizz), but the real test for any sparkling wine is to match with fine gastronomic dishes and local cuisine. The more local the ingredients the better for me as this makes for more interesting and unique taste sensations to be explored, on our trip we had several occasions to put this to the test and overall Cava scored well from the menus we were offered. Notably, the Gramona rosé Argent 2012 was a hit during one diner chez Monvinic in central Barcelona and paired brilliantly with the rich flavours from pigeon that was char-grilled with caramelised onions. Cava is most certainly a selection of sparkling wines that are made to pair well from basics such as dried hams and cheese to more rich dishes to include meats, spicy foods and desserts.
So what now for Cava? May I suggest more of the same that we took from the recent trip that DO Cava organised. We the industry wine professionals, the influencers, the passionate ones who love their bubbly need to see the depth of the Cava industry – Winemakers, DO Cava, tourism board and more need to unite behind Cava and get the message out from dedicated tasting events in London to the odd Cava masterclass at industry trade events from Homes to Cars (Prosecco DOC do exactly this and to great effect for both wine professionals and consumers). It is a case of investing for the near future and the long term as there is a gap there to climb to fit between Champagne and Prosecco as sparkling wines sales in the UK continue to grow over still wines.
Christopher Walkey
Co-founder of Glass of Bubbly. Journalist and author focused on Champagne & Sparkling Wines and pairing them with foods.