Recent story that went viral with headlines in the Daily Mail to the Liverpool Echo (and I suppose on Glass of Bubbly too!) is the 'make your own Prosecco' story.
What we must clear up first is that it is not in fact Prosecco and to be fair the manufactures do not state that it is, but the name Mysecco is more or less a given that consumers will be confusing it with and expecting it to be just that – I am sure this will be a case for the Prosecco board to discuss in that the product is being sold on the back of the Prosecco name. For those who know how protective names of wine regions are, can you just imagine if a make your own Myampagne or similar launched!
We have not yet received a sample to review, but by general comments online it appears that the drink is favourable with many, a close match to the fruity taste that most Prosecco will offer.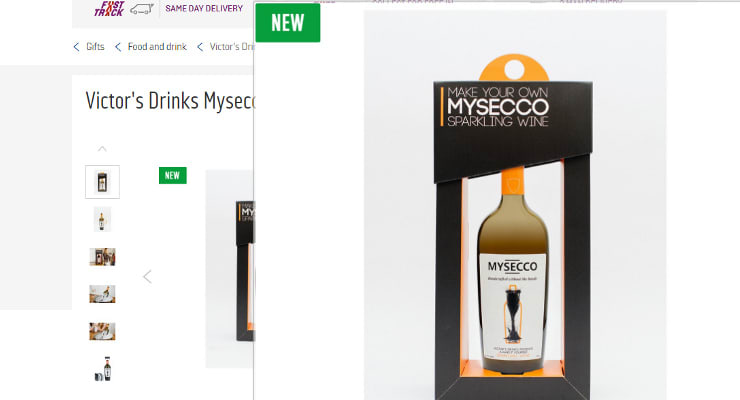 The price of £19.99 per bottle though really must be questioned as though it provides a novelty draw, at £20 a bottle it really my be debated if you would not be better choosing one of the more finer producers of Prosecco, ie from within the DOCG / Cartizze region and have yourself a very special bottle of Italian fizz.
For those not too sure, Prosecco is a special wine region in the Northern part of Italy, just North of Venice, with two main regions being DOC and the finer part being DOCG with a special high end production in Cartizze. Mostly the Glera grape is used to make Prosecco.
The Mysecco make it yourself kit is from Victors Drinks where it can be ordered directly along with other online platforms such as Amazon and Argos stocking it and let us face it, it will be a popular stocking filler!
Easy to make by the looks of things, 14 days (or in some cases I have read 24 hours) is all it takes to make by filling up the bottle with water then adding the yeast and syrup mixture that comes with it (I have also read a tablet required to add also to give the fizz)?
Great packaging and design. Outside of the politics of the name and closeness of it sounding like Prosecco, I like the name they have used in Mysecco.