What's happening in English Sparkling Wine?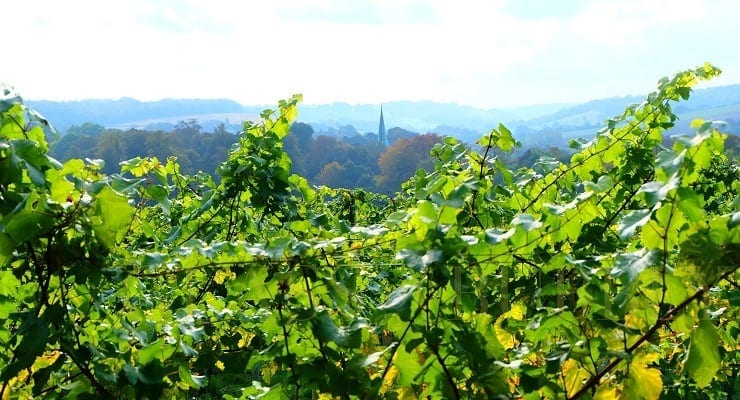 The 2016 production figures from England and Wales released today, reveal a dip in overall volume, but a high-quality vintage. The overall production figures show that 31,116 hectolitres were produced, equivalent to 4.15m bottles.  This volume is below the current 'average' annual production of 5m bottles.
2016 got off to a slow start but finished with fantastic weather and winemakers reporting excellent quality wines from all varieties.  The UK enjoyed a long period of warm and dry weather through to early autumn and over harvest (which was later than usual), which boosted ripening and produced some high-quality fruit.  However, the lack of moisture in the later growing season resulted in low bunch weights and smaller berries so that overall volumes were down.
The latest hectarage officially reported from 2016 stands at 2077ha. As announced recently, one million vines are set to be planted this year, the highest number in a single year in the UK, which will bring this total to some 2330ha.  Acreage has more than doubled in the last decade, and nearly tripled since 2000, making wine production one of the fastest growing agricultural sectors in the UK.
Glass of Bubbly
Executive editor of news content for the website Please enjoy the articles that we share - We hope you find our love for Champagne & Sparkling Wines both interesting and educational.