I had heard a lot about Giusti winery before my visit so I was particularly pleased that this winery was part of the tour of Asolo I was invited to partake in. Located in the wonderful Asolo Prosecco DOCG in Northern Italy and owning approximately 15% of the designated land for wine in the region, here is a brand that is making waves… I wanted to explore just how powerful these waves really were:
The visit was full of wonderfully set vineyards and real estate, each location wow'ing you and confirming more and more the size of the operation and value to the region it brings by keeping a valuable protection criteria to nature yet offering beautiful property oozing with class and attraction to tourists.
"I like things neat, clean and tidy. Every row of vines should be kept visually perfect and being 'good' is simply not enough when it comes to presentation." is a quote from Ermenegildo Giusti,  founder of Giusti wine. This is evident from the layout of the vineyards and property making the entire visit picture-postcard perfect. Care and consideration throughout the name Giusti Wine from the vineyards to the bottle. Here is a highly successful business man (founder and owner of Giusti Construction) that knows what he wants and despite networking in many high level celebrity filled scenes he is not simply a yes/no answer person and instead has warmth and time for anyone wanting to explore his world of Giusti wines and the beauty of his home region.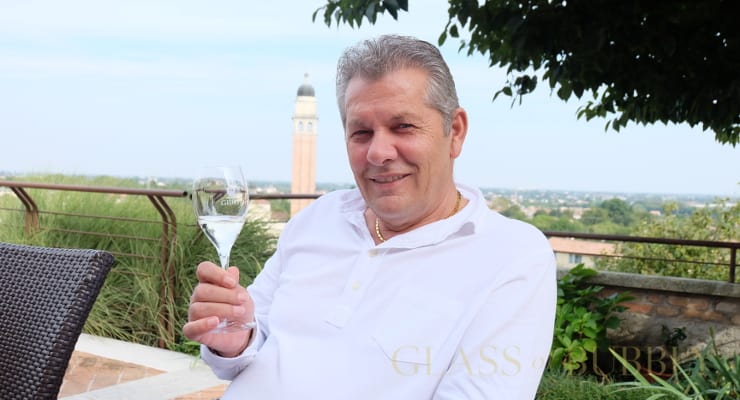 Can though being fairly new to wine, Giusti being founded in 2002 and making such a big statement with purchases so quickly be a route to success when it comes to wine and especially in such a region as Asolo that is steeped in history? From my talks with both Joe (as his friends call him) Giusti, the goal is to make the best wines and showcase the beauty of the wine region, this equates to success for Giusti Wines and with recognised industry wine awards to their name they are already hitting the quality the world of wine demands. They are maintaining the property they have purchased and offering the region more opportunity to attract wine tourism – I was particularly impressed with the viewing tower on one of the vineyards enabling those who visit to have a wonderful panoramic view of the vines and region.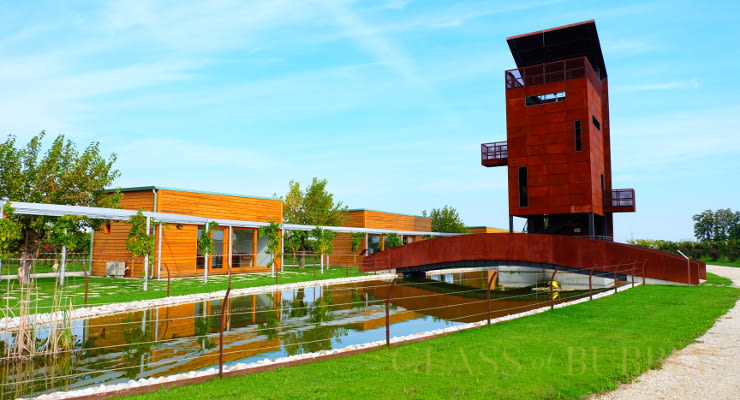 Not only are Giusti building new and investing in innovation, they are also taking care of the old and maintaining the history of Asolo with their restructure of the Nervesa Abbey, a Benedictine monastery founded in the Year 1000 AD, which was destroyed in the Battle of the Solstice and in the First World War and since then let go in total abandonment. This is now changing and with the guidance and knowledge of Joe Giusti will soon once again be open to the public to admire and enjoy (expected to be part finished in 2018).
With so much going on at Giusti Wine you easily completely forget about the wines… well nearly forget then! Our couple of hour tour finished and it was indeed time to pop open the bubbly and get a feel for the wines that this winery produces. Sat in the warm Autumn sun with a fine view up to Nervesa Abbey myself and Roberto Giusti and Joe enjoyed talking wine and I had the chance to review some very fine examples of Asolo wine. Certainly, within their Asolo DOCG Prosecco range, you can clearly feel the unique terroir expressed, the minerals that the region is well known for – Tasty wines and many to include their still reds and white very fitting for fine gastronomy.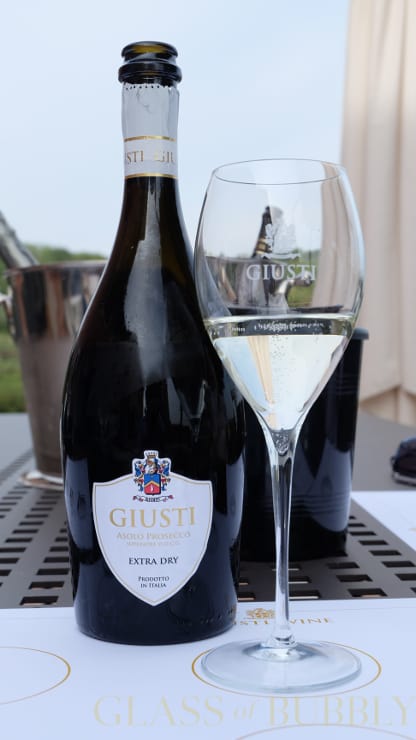 Giusti wines sell to over 20 countries internationally with fifth-generation winemaker, Marco Pozzobon, leading the production team.