Just an hour away by train from central London (Waterloo station) you can find one of the fast growing and up and coming English Sparkling Wine labels Jenkyn Place. with a current total of 5 hectares producing vintage wines to include Brut, Rosé and Blanc de Noirs. Located in the village of Bentley in Hampshire and run by the Bladon family to include Simon (Father and the gentleman in charge) and his daughter Camilla (head of marketing). Vineyards are set amongst their 17th century estate where the Bladon family also reside.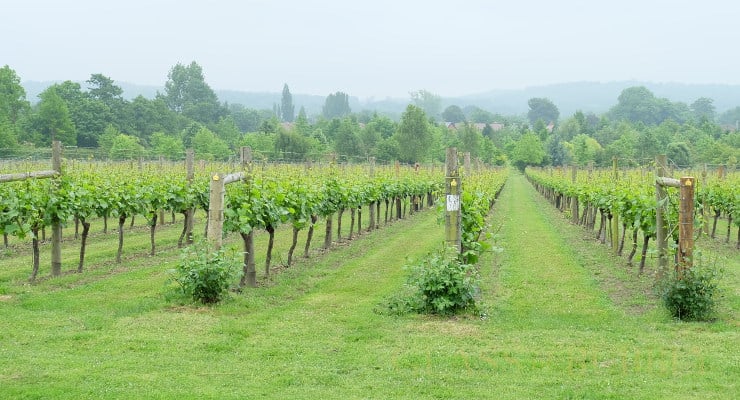 Simon Bladon: "You can't rush quality. I'll only let our Jenkyn Place wines go on sale when I know that they're mature and ready to serve."
"Jenkyn Place wasn't my first foray into the wine trade," Simon reveals. "When I was running Bladon Lines Travel in the 1980s, we created two wines for our alpine ski chalets, using our firm's parrot logo as a play-on-words for 'Parrot Claret' and a white called 'Parrot Fin', which we pronounced 'paraffin' and that wasn't too far from the truth! Our English sparkling wines are of a much more serious quality – but hopefully, we've still got that same sense of humour,".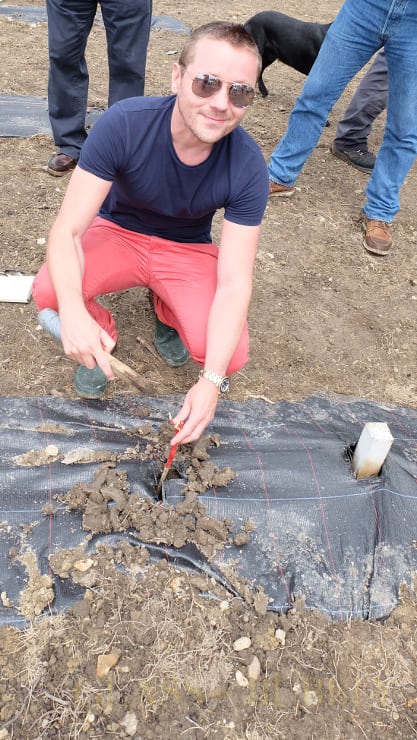 Along with a few other invited guests we were taken on a tour of the winery with Simon and then once we had learned more about Jenkyn Place we were taken to the main event which was planting of new vines on their expanding winery:
The land is very much greensand soil covering marlstone in which hops once thrived and where now the Bladon family grow their vines of Chardonnay, Pinot Noir and Pinot Meunier. The vineyards sit on sheltered, chalky, south-facing slopes at 100 metres above sea level, making them ideal for growing the high-quality grapes needed to produce top English sparkling wines. Jenkyn Place is open to the public though only by booking in for one of their tours and tasting – This can be done directly here: www.jenkynplace.com/tours