"In 1971, the first bottles vinified by Thérèse and René were stored in their cellars from land planted with vines in 1945, the house of Champagne Trichet-Didier was born… "
In 1989 Pierre Trichet, who kindly invited me to visit his winery and taste his wines recently, took over from his parents and has been wine making and growing the brand under his name ever since.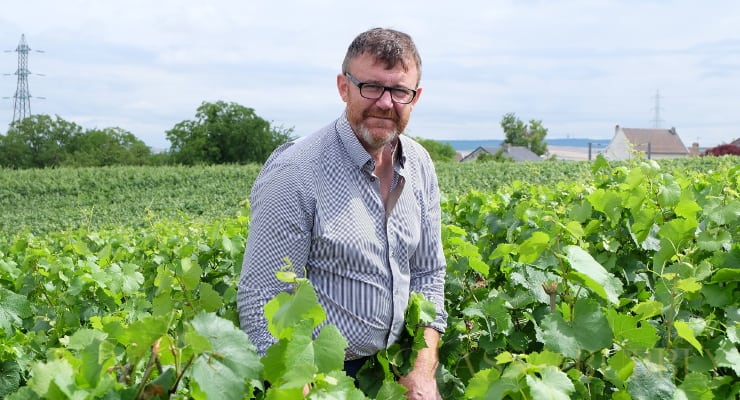 "Our wines are hand made since 1947 when my grandmother was first planting vines just outside Reims." added Pierre.
Myself, Pierre and Emeline who helps with marketing drove out to a couple of their vineyards which were set our offering great views over Reims and where you can easily pick out the impressively sized cathedral in the far distance.
Champagne Pierre Trichet is located in Trois-Puit only 15 minutes drive from the centre of Reims. What is nice about this winery is that it provides overnight bed and breakfast accommodation so this will really allow you to explore this winery, take a tour of the cellars and taste their wines at a leisurely pace – It is an ideal stop off point just outside of Reims for anyone looking to take a tour of the Champagne region and its grower labels.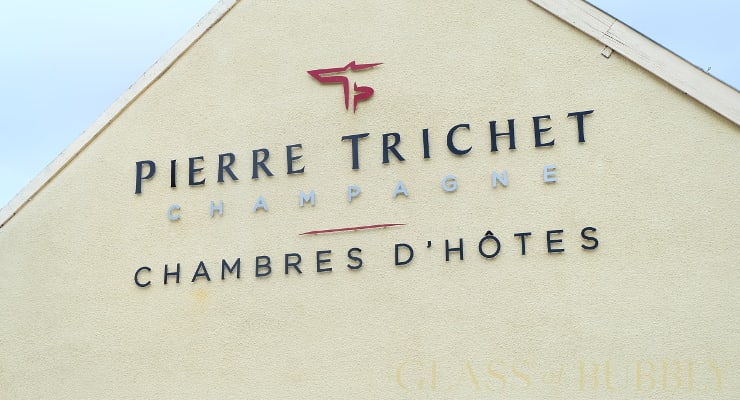 Pierre is a very passionate man which is expressed when you first meet him and he starts to show you his vines, winery and wines. He wants to express to you just how must care and consideration goes in to make his Champagne and his sole pleasure for making wine it seems is the satisfaction that it brings to those drinking it.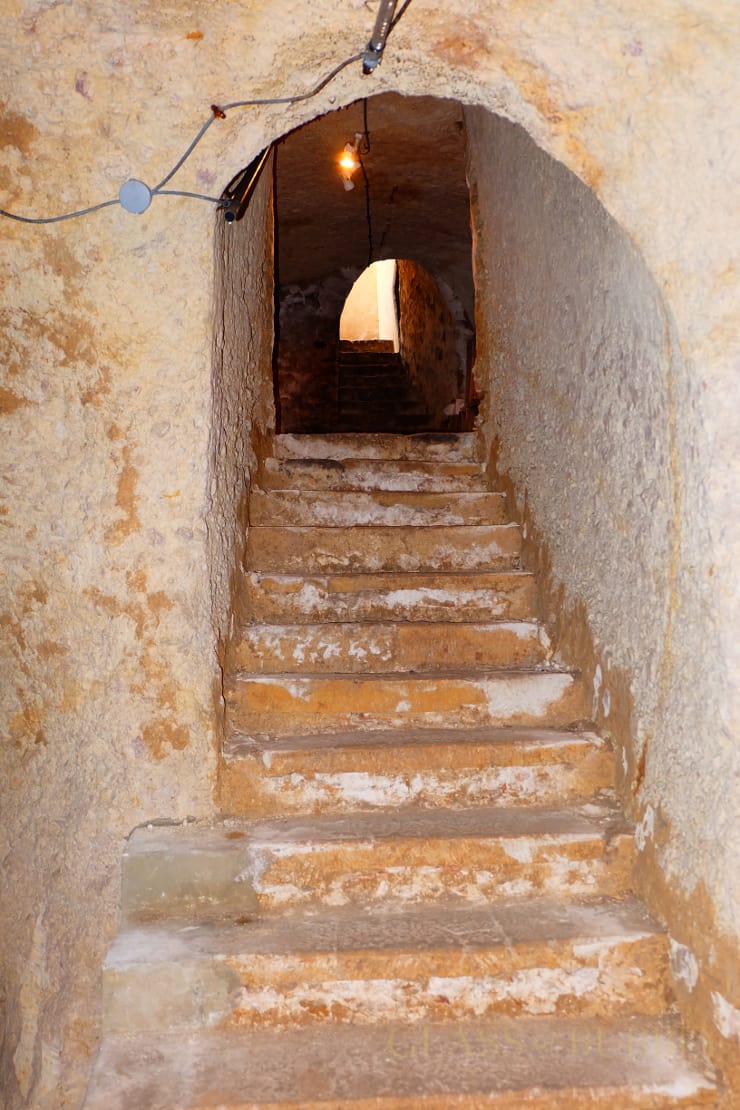 As you tour his cellars he is very proud to talk about how the brand was built with family traditions and even that the cellars were partly hand dug by past generations – This is a grower Champagne label with all the typical years of dedication and knowledge handed down to generation to generation where the wine in the bottle is a lot more than just 'this year's harvest'. Pierre acknowledges the importance of his father teaching him the skills of a Champagne maker from a very young age… learning from experience and knowledge from an elder person is an educational worth its weight in gold.
Pierre currently produces a range of three Champagne which includes Classic, Connoissuer and Outstanding.