A visit to Champagne Chapuy is a visit away from the traditional to the modern in that there isn't any old character house nor dusty chalky old cellars fronting the label and instead we have a modern near industrial estate feel to its location, but I was keen to visit this well known Champagne producer from Oger as I have tasted and experienced many positives.
Chapuy is a family owned label, now run by two sisters (3rd generation) and I was met by one of the current owners Elodie who kindly met me on a bank holiday in May (for any of you who have lived in France will know that the month of May is somewhat littered with bank holidays) and we took a tour of some of the family's vineyards overlooking the Grand Cru village of Oger and a quick whizz around their new premises.
Being in such a picturesque part of the Champagne region it really called for a drone selfie:
Champagne Chapuy is very much ingrained in the history and traditions of the region that it grows many of its vines in, in that one of its ancestors was a past mayor of the village just after the French Revolution – A tradition of wine growing from over 100 years and now owning 8 hectares most of which being Chardonnay and 3 of which being in the Grand Cru village of its origins, Oger.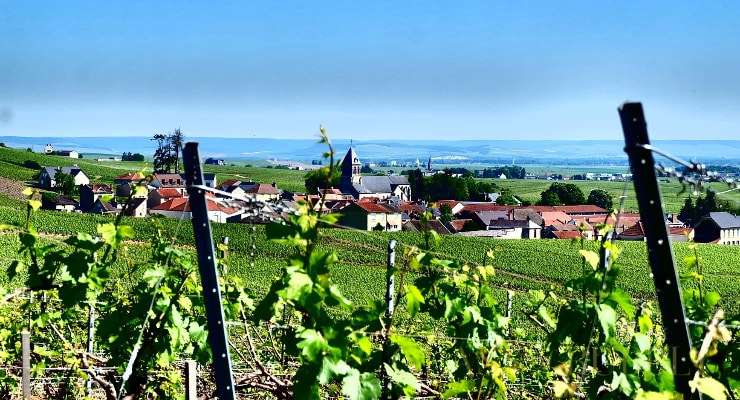 So why the new style premises over old? Progress has taken Champagne Chapuy to this new location and style, its previous original house being sold in Oger (to another grower Champagne) to enable it to expand in size for storage, offices and more – Champagne Chapuy have visions for growth internationally and you can not be held back by certain traditions in business that limit your potential!