Located just a short drive from the cosmopolitan city of Barcelona with the Mediterranean sea just 30 kilometres away and at 250 metres above sea level location, The Vilarnau is a Cava house that specialises in the production of niche high quality Cava with a wide range of flavours to be explored.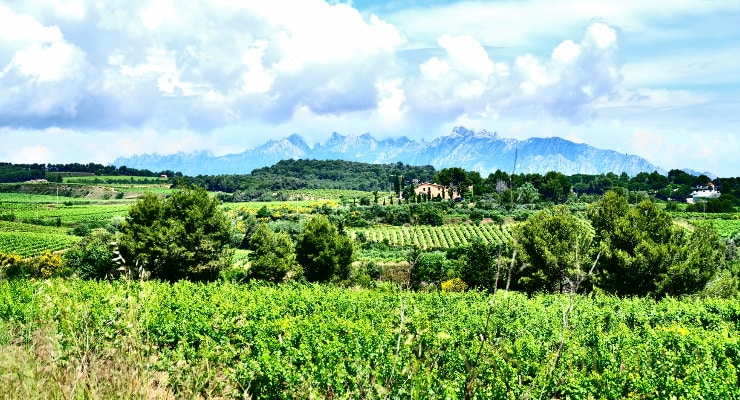 The "Can Petit i les Planes de Vilarnau" estate occupies 20 hectares in what really must be described as a photographers delight consisting of a selection of far reaching views, rolling hills full of vines and impressive Montserrat mountain offering a perfect backdrop.
"We look after these 20 hectares with as much care and attention as we can. Chardonnay and Pinot Noir, are the cornerstone varietals for our Cavas and we also have plantings of Macabeo and Xarel·lo."
What also makes Vilarnau special is the bubbly and engaging character of Eva Plaza who is the chief winemaker and the lady who makes the magical bubbly flavours that the Cavas from this house offer. A quick tour of the winery with Eva really showcases the work that goes in to both making great Cava and also sustaining the local environment – Keeping the fine traditions that this Cava house offers since 1949 is of core value to the brand, but innovation and experiments are also key such as the clay pots to experiment with the xarello grape that Eva is excited to be using in her cellars. A tour was made even more entertaining as electric scooters were provided in order to whizz out to the local vineyards of Vilarnua and get to understand how the weather, Mediterranean breeze, Montserrat mountain and more go towards the making and protecting of the grapes grown.
Now on to the wines and also their versatility in pairing with foods which we spent the afternoon putting to the test chez the restaurant Cal Blay.
Vilarnau Brut Nature Reserva 2014: "Crisp and refreshing with hints of yellow fruits and zesty flavours."
Vilarnau Gran Reserva 2012 Vintage: "Citrus, apricot aromas along with pleasing toasty / pastry notes. The flavours offer toast, dried yellow fruits, floral and vanilla."
Vilarnau Subirat Parent Reserva Brut: "Tropical, yellow rose petal aromas. Slightly sweeter taste sensation, refreshing flavours of peach, apricot, grapefruit, elderflower and honey."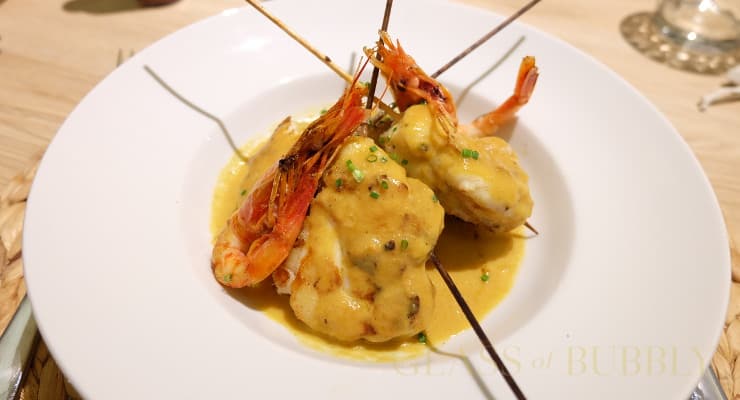 Rap with Cava sauce and prawns paired with Vilarnau Els Capricis Reserva: "Aromas of candy, chestnut and berry. Plenty of flavours from the wine itself (partly fermented in chestnut wood barrels) offering toasty, apricots, floral and more. The meal had easy to enjoy flavours, nothing too rich thus allowing natural flavours of the grilled fish to take hold in the palate. Together, both paired well by enhancing the flavours of the wine to show more of the citrus and vanilla notes. The wine neutralised the Cava sauce to allow the fresh flavours of the fish to shine through perfectly."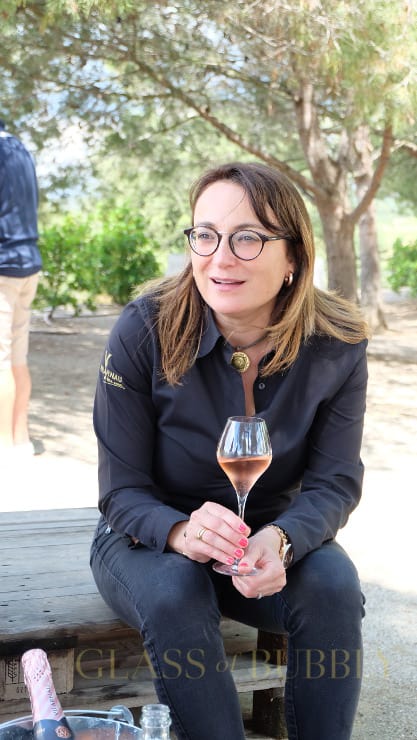 Eva Plazas "I love the bubbles…!"