As we have discussed in previous articles, not all sparkling wines are vegan nor vegetarian, though a growing amount of producers are adhering to vegan diet requirements and now proudly share that their wines are now 'vegan friendly'. Some will also go through the detailed process of obtaining an official logo such as from The Vegan Society so to share on the labels of their wines.
We were joined on the day by two lovely ladies from the world of food journalism in Stef Bottinelli from Ethica Magazine and Daniela Paiva from Cooknst: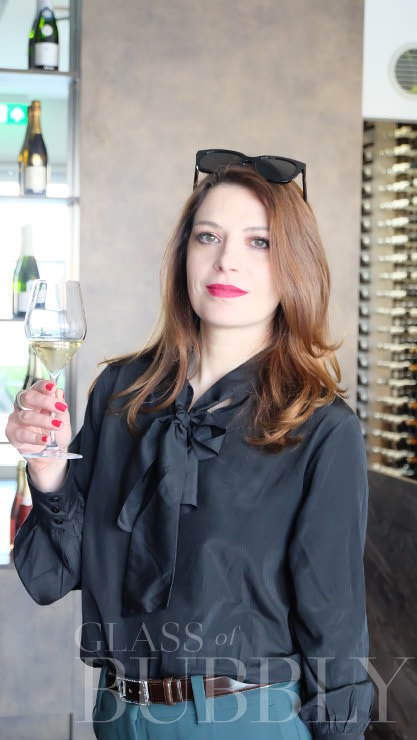 Stef Bottinelli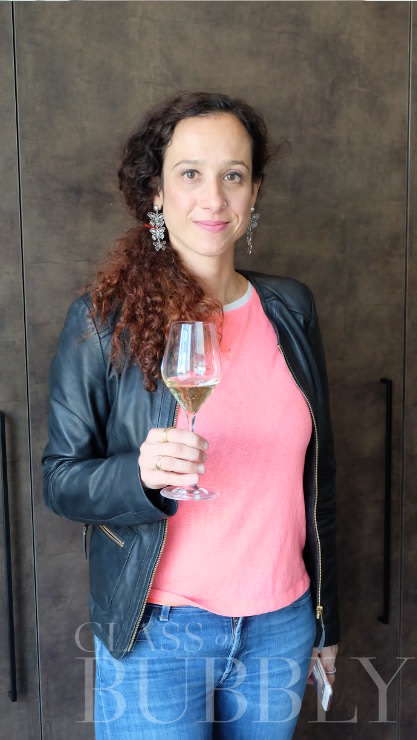 Daniela Paiva
A recent call out to our global network of wineries who work closely with us to request samples of vegan sparkling wines gave us a wide selection to taste through. For this article we wanted to visit a London restaurant that had both a vegan menu and also a vegan wine list and our hosts for this fizz and food pairing was Champagne Route in London who have an extensive and highly impressive wine list of grower Champagnes which will soon be the most detailed and varied in all of London.
Paul and Vida, owners of Champagne Route, have a great passion for sharing their love of grower Champagnes with their customers – A must meet couple originating from Lithuania and making a positive impact and example for London businesses:
"We want you to explore an enticing new world of tastes and aromas that transcend the ordinary. It's a world that draws you in, making you curious to know more. A world that we want to share by bringing you the widest selection of Grower Champagnes available in the UK." Champagne Route.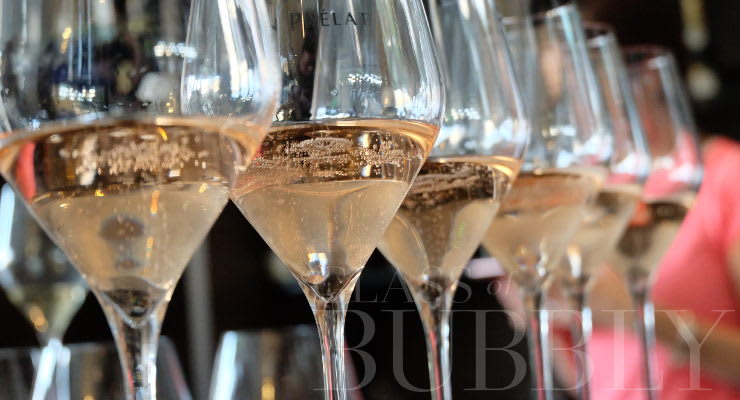 The wines which were kindly sent to us by friends across the globe were:
Champagne Colette Bonnet 11/12: "Pinot noir and pinot blanc blend. Green fruits, yeast, touch of honey on the nose. Crisp, near ripe yellow fruits, nutty, green apples and more in flavours.  A most enjoyable glass of Champagne."
Champagne Colette Bonnet 13/14: "Pinot noir and Chardonnay. Crisp, acidic, sharp green apples, mineral with hints of yellow stone fruit flavours."
Champagne Delavenne Pere et Fils Brut Nature: "Soft yellow fruits, dry citrus and almost oily aromas. Punch and crisp flavour, citrus, grapefruit."
Cava Alta Alella Mirgin Rosé Brut Nature: "Dry flavours, red fruits, savoury, touch chalky with hints of red candy."
No.1 Family Estate No.1 Cuvée: "Minerals, citrus, chalky flavours with a crisp depth."
Dr. Loosen Villa Wolf Riesling Brut: "Crisp acidity in flavours with citrus, apricot."
Furleigh Estate Classic Cuvée 2014: "Aromas contrast to the taste. On the nose, it gives creamy, oyster, gooseberry and honeycomb whereas the flavour is crisp blackcurrant, grapefruit and touch citrus."
Camel Valley Brut Reserve 2015: "The nose gives toffee, white blossom and orchard fruits. A dry citrus, honeysuckle, peach taste."
Our Vegan foods were: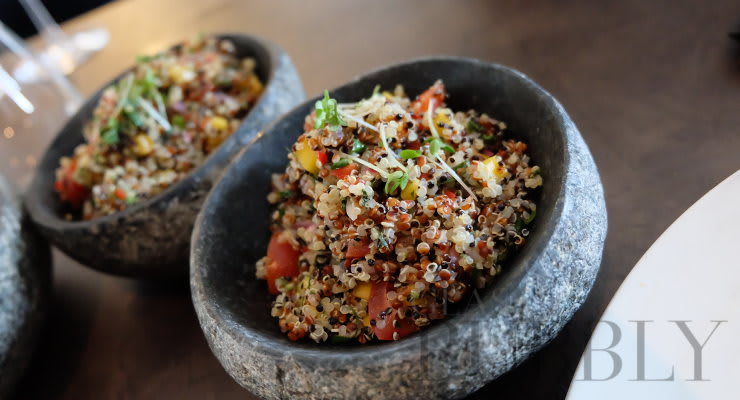 Quinoa salad with avocado, mango, mint, coriander and lime juice: "Such a more'ish dish, fresh and tasty, filling yet light. An array of lively flavours."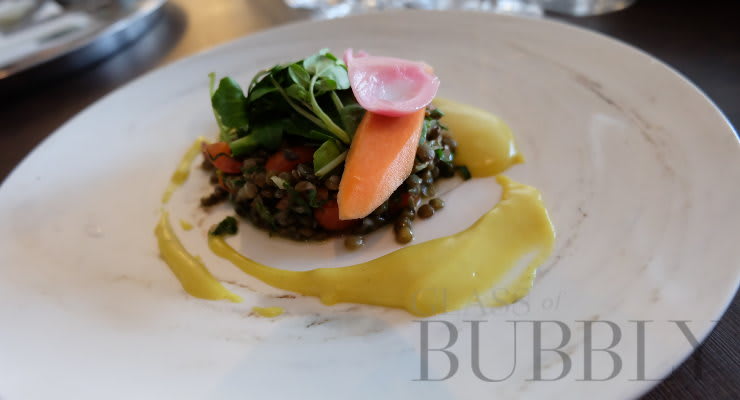 Spicy lentil salad with mustard dressing: "Great presentation and tasty dish."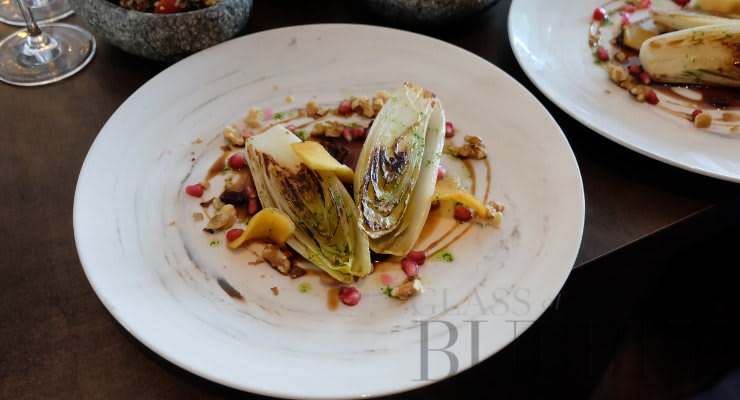 Pan fried endives with caramelised apples and pomegranate: "Great combination of flavours. A light dish which will tantalise the taste buds."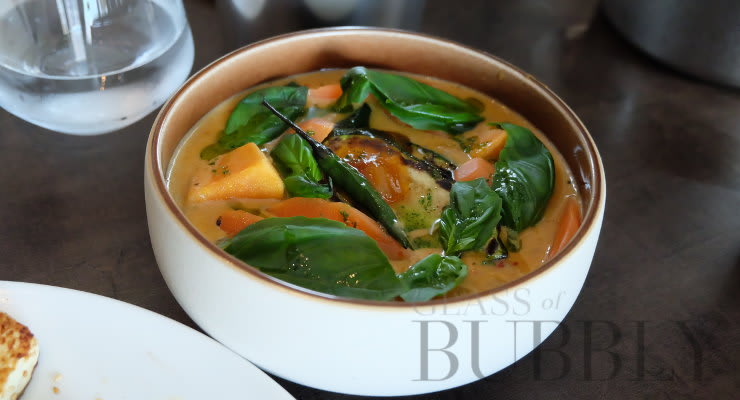 Vegetarian Thai curry: "Most enjoyable. Smooth and creamy dish that is very tasty and leaving you wanting more… "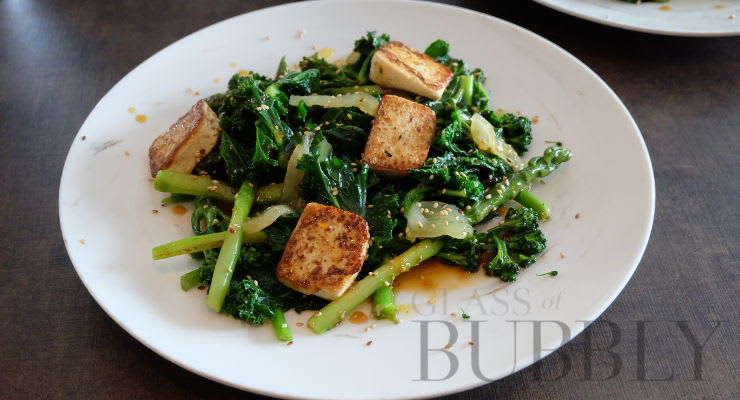 Fried Tofu on a bed of kale, asparagus and broccoli: "Never had this combination before and very pleased to be introduced to it. Worked really well in combination of flavours from the sauce that makes in a memorable dish based around the simple ingredient of bean curd."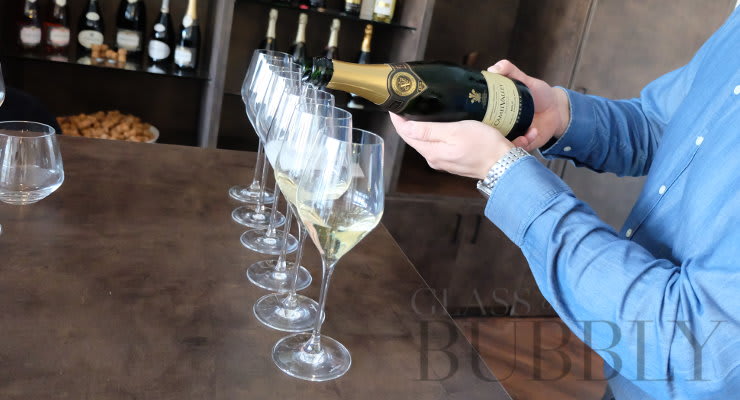 Star Performer: "For me the best match was the English sparkling wine of Camel Valley alongside the Thai curry. The wine and dish work well together in that they showcase an immediate sweet red berry / coconut nut taste then quickly fades into the fresh vegetable flavours – Great palate cleanser."