USA TODAY Wine & Food Tour returning to Vegas in October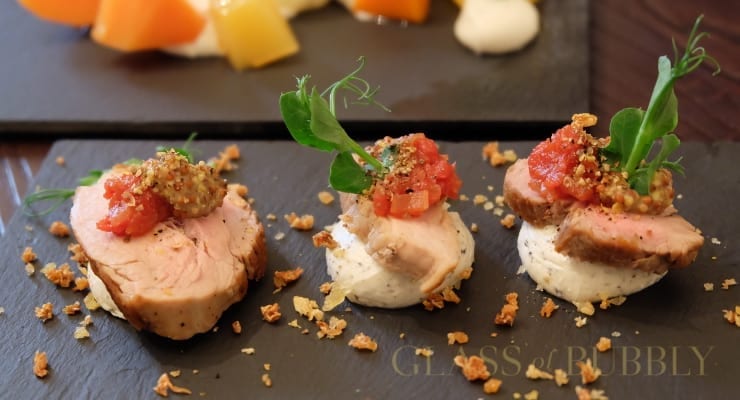 Locals and visitors to Las Vegas will once again get the chance to immerse themselves in the flavor exploration of wines, spirits, craft beers and culinary delights of the USA TODAY Wine & Food Tour. The event is coming to Nevada in the fall, with the tour scheduled to arrive on October 26. The event will be hosted by MGM Resorts International and headlined by renowned chefs from across the country.
According to Doug Wilson, vice president and general manager of the USA TODAY NETWORK, the Wine & Food Tour was part of "more than 500 events that engaged over half a million consumers" in 2018. This year's tour is almost certain to be even bigger, with a chance to tap into Vegas' deep, local community roots and "produce exciting experiences" for the city and all the other city destinations along the way.
This year's event welcomes Alex Guarnaschelli from The Food Network's "Chopped" show to Vegas, along with another special guest, Antoni Porowski of Netflix's "Queer Eye". WWE wrestling stars Brie and Nikki Bella will also be present, showcasing their very own Belle Radici wine brand that has proved an instant success. Meanwhile, special guest chefs for the Vegas event are due to be confirmed in the coming weeks and months.
At the epicentre of the USA Today Wine & Food Experience is the Grand Tasting area. Guests are encouraged to venture on an imaginary expedition around the country of exclusive recipes from the special guest chefs, whilst sampling a host of wines from well-established and burgeoning vineyards, as well as craft beers and spirits from some of the tour's diverse brewers, personalities and restauranteurs.
Those wishing to get a taste of the action in the Grand Tasting section will need to book Grand Tasting or VIP Grand Tasting tickets, giving them exclusive access to wine seminars and a raft of fascinating cooking demonstrations. The VIP tickets include early-bird entry to the event, along with access to a VIP lounge featuring drinks and nibbles and a chance to meet some of the special guest chefs in the flesh. Ticket prices have not yet been revealed by the event's organizers, but rest assured the Grand Tasting and VIP Grand Tasting tickets typically sell-out fast.
Although Vegas has worked hard in the last couple of decades to diversify and offer a comprehensive vacation destination package for tourists, its casinos are still a tremendous pull. The World Series of Poker (WSOP) remains one of the world's most iconic poker tours, attracting tens of thousands of poker enthusiasts from around the world each year. Nevertheless, the casino resorts along the Vegas Strip are increasingly working hard to develop a high-end dining and drinking scene.
There are three-star Michelin restaurants dotted along the Strip, with MGM Grand's Joel Robuchon achieving the rare accolade due to its "exceptional cuisine" that makes it "worth a special journey". Two two-star Michelin restaurants are also operational on the Strip – the French fine dining restaurant of Guy Savoy at Caesars Palace and the Picasso inside the Bellagio. Picasso is particularly popular with wine-lovers, with the chance to select from more than 1,500 wines from its private wine cellar. There is no doubt that visitors to the Vegas Strip now have the chance to indulge in exquisite tastes – far beyond Champagne and caviar – that heighten the senses just as much as a session on the casino floor.
Glass of Bubbly Content
Content shared by this account is either news shared free by third parties or sponsored (paid for) content from third parties. Please be advised that links to third party websites are not endorsed by Glass of Bubbly Ltd - Please do your own research before committing to any third party business promoted on our website.