Thoughts on Champagne, English Sparkling Wine and Sea Monsters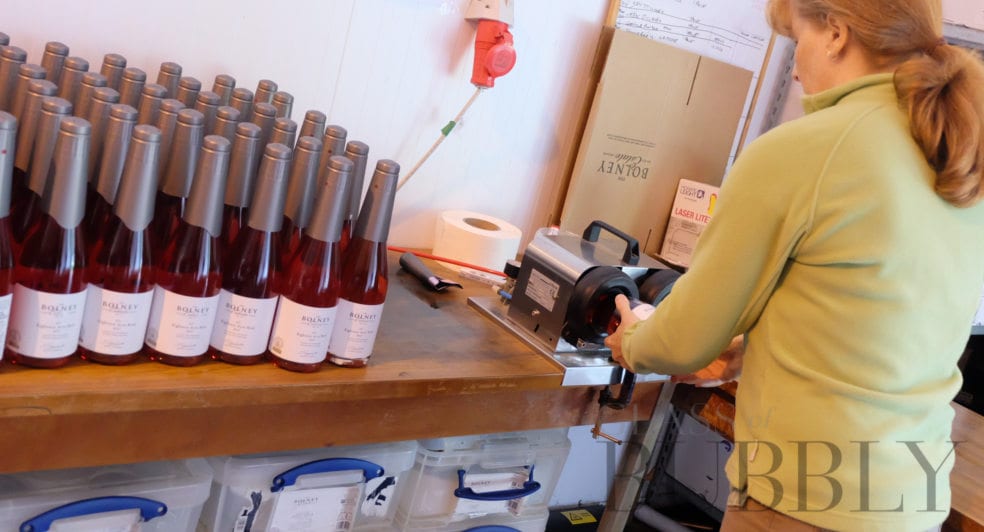 Now that I've finished unloading the car of treasures from the Montagne de Reims (it's taken a while) I thought I'd try and give my thoughts on the question of what's so great about Champagne.
As much as I like English wine, and English sparkling wine in particular, I love Champagne. Not just the wine but the place itself, the notion of it, the essence. I go every year on a pilgrimage with my wife and two close friends and we have a fantastic, frenetic couple of days packing in as much of it as possible. So I thought I'd think about why, for the moment, for me, it's the best wine region on Earth.
Heritage. Although the English were making wines by the 'méthode Champenoise' long before the Champenois themselves, it clearly caught on in France more quickly than in England. So there are vineyards all around, villages awash with growers who've been working their vineyards for generations, champagne houses vying to be the oldest and grandest, museums and giant wine barrels and super-sized bottles to constantly remind you where you are and why.
Proximity. I recently travelled by car from north London to Cornwall and visited Camel Valley. In around the same time that journey took, I could have gone via Le Shuttle to Calais, onto a deserted motorway and been in Reims, capital of Champagne country, exploring one of any number of historic cellars, glass in hand. And in the time it took for new to get back from Cornwall – well, a number of vintages in my cellar had comfortably reached maturity.
Variety. The sheer number of 'récoltant manipulants' in Champagne growing grapes and making their own wines means that you are never far from a producer. You could spend a whole day in a single village, tasting, talking and learning. In England, you have to travel between producers miles apart, meaning it's just not possible to fit in a half a dozen visits in a day.
Value. By visiting growers you can pick up wines at well below the UK retail price, so can afford to stock up on some really great bottles, many of which can't be found at home. And a few really great bottles for special occasions. If you can get a Grand Cru Blanc de Noirs for £13, it makes £25 for a bottle of English sparkling wine, however lovely it might be, look rather pricey.
Welcome. Most Champagne houses welcome visitors. At the larger, brand-driven ones, there is usually a charge of €10 and upwards, but at the smaller houses and with the growers, an appointment secures you a tour and a tasting, sometimes of half a dozen cuvées. On my last visit, we had to make our excuses and cut short one tour and tasting that had already taken two and a half hours of the vigneron's time, just so we could get to the next one. We bought a few bottles to take with us, but there was no shop, no restaurant and no charge. I look forward to the day that Nyetimber open their doors to us interested amateurs on the same basis.
And one final thing that I love… It's the look on the face of a vigneron when you ask for their thoughts on English wine. It's a look of slight bewilderment, as if the language barrier has caused confusion, and is followed by a realisation that you are talking about something about which they've heard, but not really believed, like sea monsters. Next time I go I'm going to take some English sparkling wine with me, to see if I can turn it into a smile.
Shared by Ian Hardwick
Glass of Bubbly
Executive editor of news content for the website Please enjoy the articles that we share - We hope you find our love for Champagne & Sparkling Wines both interesting and educational.