The Perfect Time to Pop the Champagne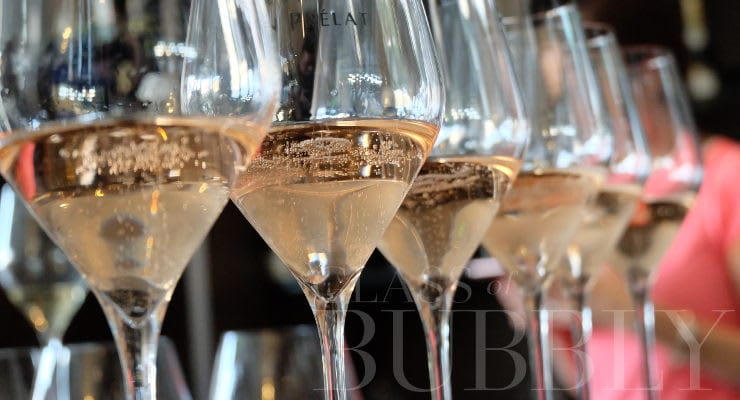 At some point in their lives, most people will be gifted with a bottle of Champagne. Of course, it's very tempting to pop and drink it there and then, but a lot of the time we feel it's right to wait for a special occasion. But what is that special occasion, and what really is the perfect time to pop open the champers and celebrate? Whether it be a mini or a magnum, there are certain occasions that call for Champagne, and it can't be denied.
Buying or Selling a Home
Buying or selling a property is a massive milestone in our lives. Whether you're starting out or moving on, now is the perfect time for a celebration you'll remember…or maybe won't.
Depending on the size of that bottle of champers!
A young couple moving into a new home together is a massive step, and chances are someone is going to gift them Champagne. As tradition goes, in a new home most people will gather their nearest and dearest for a housewarming get together, so that acts as the perfect time to pop open that bottle you were given when you moved in – a toast to the future.
Another great time to crack open the bubbly is when you sell your house quickly. A toast to all of the great times you've had in your home, and for moving forwards is definitely cause for a celebration. Likewise, it's the same if you've had your house on the market for a while and FINALLY, you manage to make a sale.
Milestone Birthdays
Whether it's your Daughter's twenty first or your Grandad's eightieth birthday, a toast with the family is absolutely called for on these special days. Whether you're sharing this moment at an intimate gathering, a big party or a posh dinner, clinking glasses to celebrate the people important to you makes for a wonderful memory.
Engagements
Of course, getting engaged calls for Champagne. If you're the proposer, a good idea is to have the Champagne ready, for when the proposee (inevitably) says yes. Nothing says, "I'm glad you said yes and I can't wait to spend the rest of my life with you" like an ice-cold bottle of Moet. After all, if you can't pop a bottle to celebrate the confirmation of the love of two people, really, when can you?
Likewise, the chances of you being gifted more Champagne for said engagement is probable, so save it for the wedding night! Another perfect time to drink Champagne.
Seasonal Holidays
Christmas day is the ideal time to pop open that bottle of Dom Perignon Vintage that's been lying on the wine rack for months, waiting to be drunk. Some people will prefer to have it on a morning, to start the day right, and quite often will mix it with orange juice to make it bucks fizz, giving it that posh brunch vibe. Alternatively, sat around the dinner table with the whole family might be your preferential time to pop open that bottle. Whatever time of day you prefer, on Christmas Day, it's never too early for Champagne!
Not forgetting New Years Eve, which is probably the most obvious time to crack open a bottle of bubbly. It's ten seconds to midnight, the turn of the new year, and everyone wants to kick it off with a bang – and what better way than to ceremonially do that, than by popping a bottle of cold Champagne! Nothing goes better with Auld Lang Syne and countless "Happy New Year's!" than an icy flute of bubbly to wash it all down with.
Personal Achievements
Getting a promotion or passing exams is another time where you'll get those nearest and dearest to you to celebrate. Whether it be a university graduation, a huge promotion or a dream job, you'll want to celebrate the hard work and effort you've put in to get there – and those who love you will as well. A toast to that person commemorates these personal milestones in a wonderful way and Champagne is the perfect way to do that.
So there you have it, no matter what's going on in our lives, there is an occasion to pop open the bubbly and celebrate. It's not only the physical act of drinking, but the ceremony of toast that's important. It creates special moments and memories you can keep with you forever, and the crisp fresh taste of Champagne will only serve to remind you of the good times gone by, and make you anticipate those to come.
Glass of Bubbly Content
Content shared by this account is either news shared free by third parties or sponsored (paid for) content from third parties. Please be advised that links to third party websites are not endorsed by Glass of Bubbly Ltd - Please do your own research before committing to any third party business promoted on our website.