When you are in the business of Champagne and Sparkling Wine then a whole world of exploration and experiences lay before you from tasting the wines to standing in the middle of the vineyards where they are made, you get to sample each and every part that takes things from a seed to a glass of bubbly. As ones experience grows then you soon get to know the regions and wine makers which stand out, those which are unique, charming, ground breaking and sometimes, just pure wizardry in a glass.
"Champagne Charles Heidsieck is pure wizardry in a glass." Christopher Walkey.
I receive many Champagne and sparkling wine tasting invitations and when that email pops in to my inbox with 'we'd like to invite you' in the title it is just another date to pencil in to the diary, but at times an invitation will merit a marker pen.
Vintage Masterclass – Hosted by Cyril Brun Charles Heidsieck Cellar Master.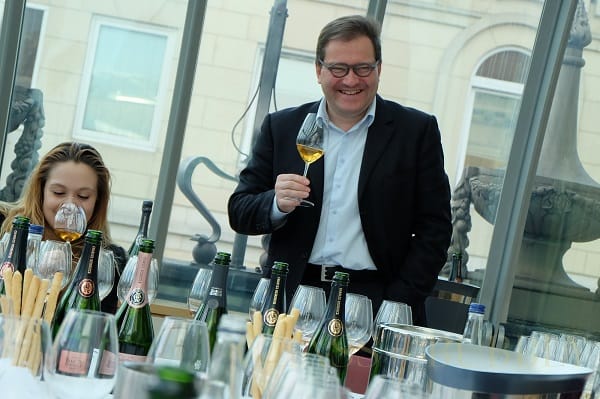 This was a vertical style tasting allowing you experience both the current and vintage wines, to gain an understanding on how vintages are performing, if they are yet at their prime and those which we can store for that little bit longer in order for the wine to improve further. In my mind, nothing beats a vertical tasting that is hosted by the cellar master themselves who can not only explain you the history of the winery and wines, but also showcase their commitment and passion for their wines and describe them in a way that can at times said to be poetry.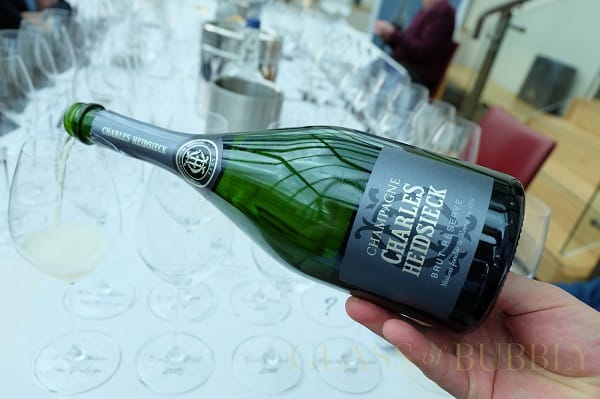 Firstly, all my wine reviews can be found on Vivino under 'Glass of Bubbly' and I am pleased to say that I am now one of their featured users.
The first Champagne Charles Heidsieck which we tasted was their brut reserve and even at such a basic starting point you know you are tasting a wine of a special quality maker. My tasting notes are:
"As a brut reserve you are in for a surprise in quality. Biscuity and brioche on the nose, fine bubbles and green apples, biscuits on the taste."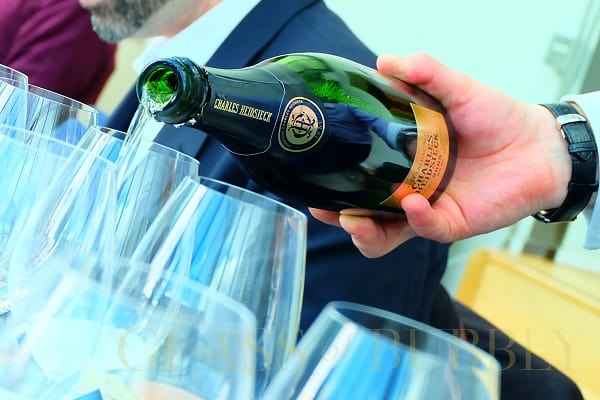 2005 Vintage Brut
"Excellent brioche, biscuits and creamy aromas. Delicate floral, ripe green apples taste with pleasing smooth creamy length."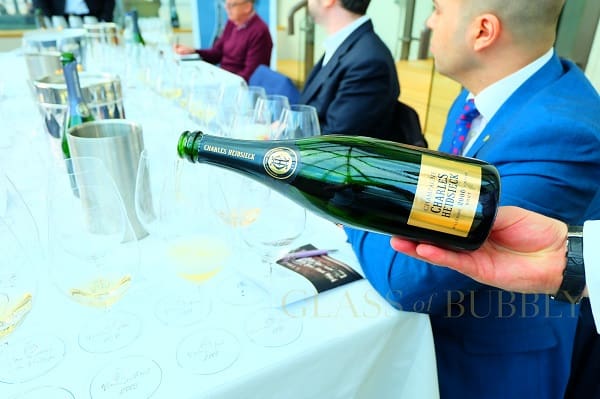 2000 Vintage Brut
"Something special has happened here. Amazing vintage aromas, I'd describe it like breathing in when standing in an old dusty loft area of an old French house with many oak beams in the structure – add to that creamy and light stone fruits. Taste is dry, acidic with good length allowing the wine to express its complexity that offers softer and creamy texture and ending with hints of vanilla / caramel."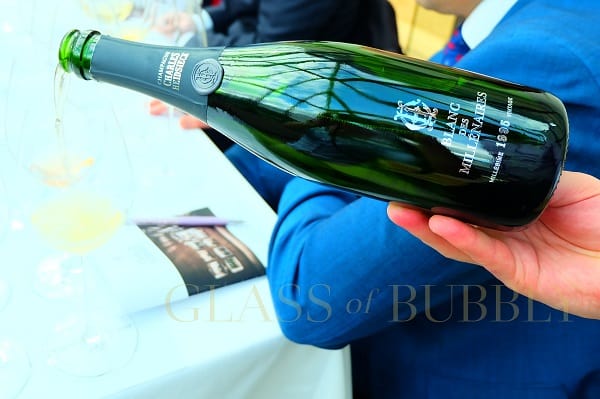 1995 Vintage Brut
"You can spend a lot of time and pleasure just on the aromas alone. Dusty, chalky, creamy and brioche. The taste gives you dry, slight acidic, ripe stone fruits, apples, raisins with a good creamy textured length."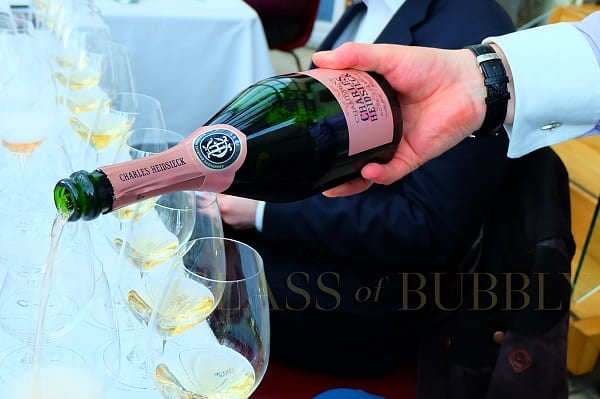 Brut Rosé non-vintage
"Creamy aromas with faint strawberry and biscuit notes. Taste is refreshing offering near ripe summer berry fruits."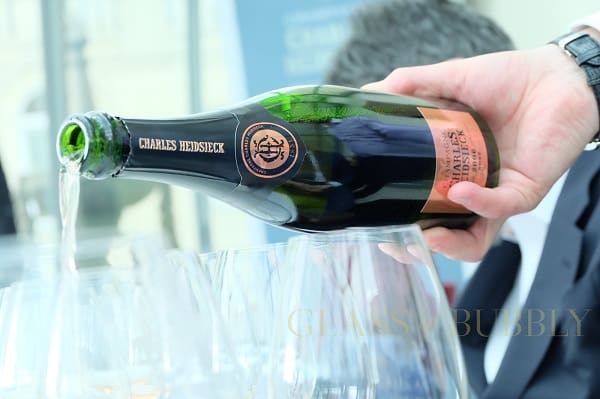 Vintage Rosé 2006
"Dusty, chalky aromas along with minerals and smokey hints. Will age even better over a couple of years, but currently summer berry fruits, creamy yet acid textures. Good length offering brioche notes."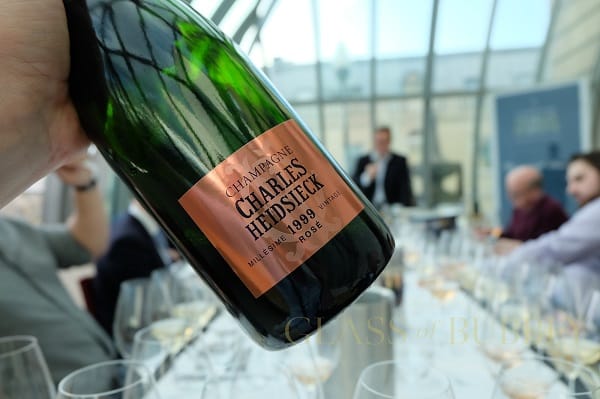 Vintage Rosé 1999
"Rose petals, dried tomatoes, brioche on the nose then taste explosion of summer berry fruits with creamy, brioche notes and a good biscuit filled length."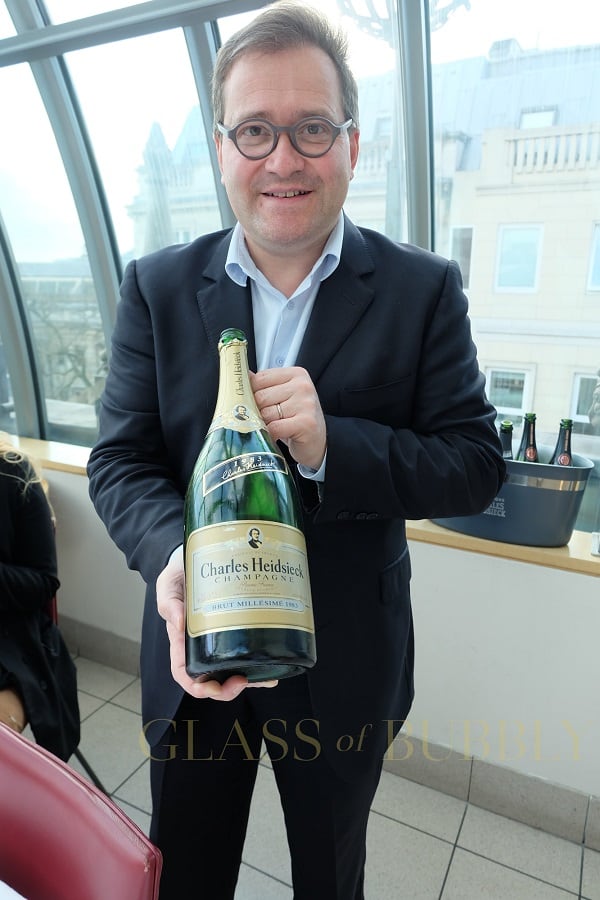 Mystery Wine – 1983 Vintage Brut
"Thank you Charles Heidsieck for the tasting of this 1983 vintage magnum (I guessed it to be a vintage 1986 so not too far out). Deep golden yellow. Good fine bubbles, brioche cream on the nose and chalky, brioche, stone fruits taste with a good complex and more'ish taste."