Slovenian Sparkling Wines – Frangež and Ducal Wineries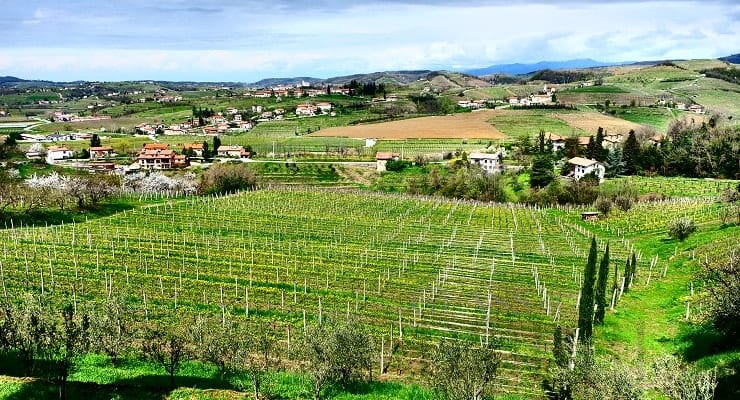 Frangež Sparkling House Winery
Great woody and pleasant warm atmosphere characterize very popular sparkling wines winery, located on the Austrian border on Podravje Wine Region in the North. The neighbour of great Radgonske Gorice Winery. Anyone who prefers the traditional classic would appreciate eight sparkling wines produced with the Traditional Method Champenoise, while the other three have unique fruity aromas from sparkling wines produced with the Charmat Method.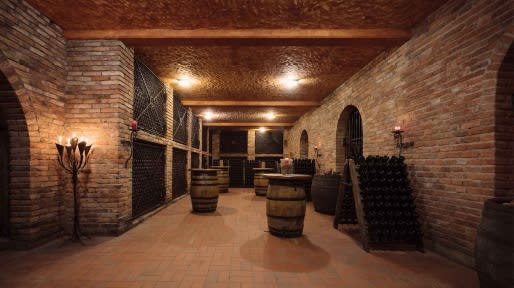 Frangež Bubbly Cellar
For friends of sweet bubbles, an assortment of aromatized ladies' wines are produced in the form of refreshing and elegant appetizers would conjure a magical summer evening. Chardonnay, Pinot Noir and Gewürztraminer are produced in Brut Nature, Extra Brut and Sec form as a single grape variety sparkling wines. Tender jasmine bouquet, freshness and various apple taste fruitiness with a touch of grapefruit aromas characterize Chardonnay bubbles of all types.
Pinot Noir Rosé Brut Nature and Pinot Noir Rosé Sec are characterized by cranberries, raspberries and sour cherries aromas, while Traminer sparks are identified with fine yellow and white wild roses bouquets and fine pear and white peach aromas with a gentle touch of gloves and liquorices. Frangež Sparkling Wines have received several awards across the world including a bronze medal in the Summer Days category for their FP Premier Tramni Extra Dry at The World's Finest Glass of Bubbly Awards 2017.
Ducal Winery
In the 1980s, Mitja was one of the most promising mountaineers / alpinists of our former state of Yugoslavia. In 1991, under the walls of mountains above Trenta, which he had climbed so many times, he bought an old estate which he turned into a wonderful tourism story, now known as "Kekčeva domačija". Alpinist perseverance, discipline and intransigence also contributed to the success of his new role – tourism businessman. In 2007, they received the award for the best tourism product in Slovenia. There is nothing left to chance at Mitja. His workaholic part has already become a small urban legend.
Mitja and his Family own the magnificent vineyards on Svečina Hills, situated directly on the Austrian border. Ducal Winery is based in an old, decaying homestead with an old wine cellar in the middle of the vineyards, planted mostly Welsch Riesling, Chardonnay and some Pinot Blanc on the nearby Špičnik Hill. Last year they also planted Pinot Noir.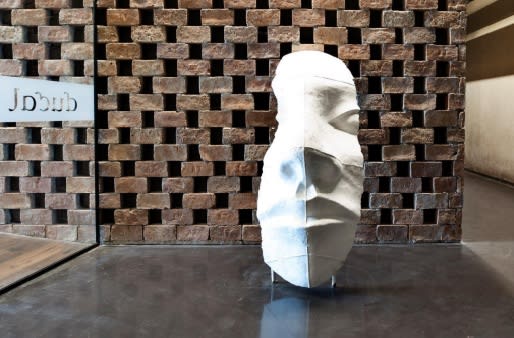 Ducal Art on Wine
Even for their sparkling wines as the base, they are using optimally mature grapes from the vineyards on the slopes of breathtakingly beautiful Svečina Hills. They treat their vineyards with great care and according to organic principles, for which they are also certificated in 2016. Ducal sparkling wines although in the North, have a Franciacorta character. They always express the character of fine micro-location, while maintaining the main characteristics of each variety. They are precise, complex, and thanks to beautiful acidity and minerality offer amazing freshness and balance. Sontia is their premium sparkling wine. On the nose it is a bunch of ripe apples, on taste exceptional acidity, fresh peach, apricot, apple, mature citrus fruits bring joy to the palate. Aftertaste is long, mineral and very pleasant. Ducal Bubblies was awarded a gold medal in the Winter Warmer category at The World's Finest Glass of Bubbly Awards.
Written by: Prof.Dr.Marin Berovic, Chairman of The World's Finest Glass of Bubbly Awards.
Glass of Bubbly
Executive editor of news content for the website Please enjoy the articles that we share - We hope you find our love for Champagne & Sparkling Wines both interesting and educational.