Congratulations to Simonič Winery with their Semiška Penina Brut which received a silver medal at The World's Finest Glass of Bubbly awards 2017.
A panel of 36 top industry wine judges tasted all the entries for 2017 and were able to not only scores wines with medals, but also place them in to easy to understand categories such as Summer Days: "Does not have to be a highly complicated wine. Will offer a light, fruity and easy going taste.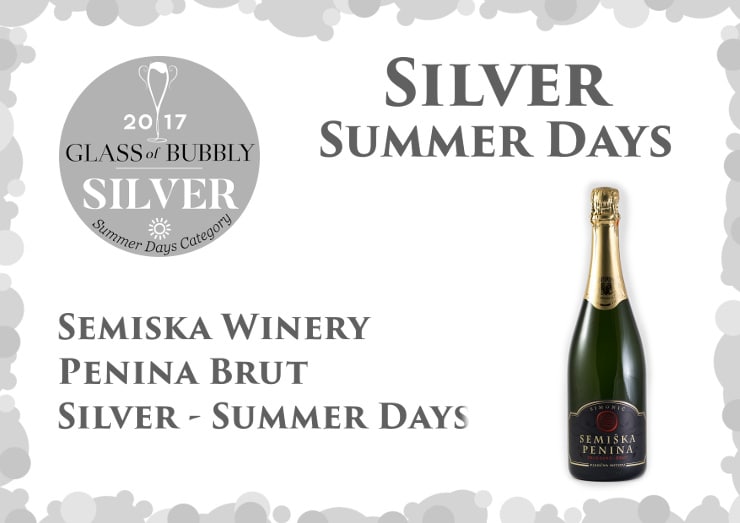 It is characterized by a slight aroma of fried bread. Suitable for aperitifs and main dishes such as fish and poultry as well as young cheeses.