Of all the houses in Champagne, a lady of course has her favorites. One of mine happens to be the oldest established Champagne house, that has been producing Champagne since 1729. That house is Ruinart, located in the historic city of Reims. Ruinart currently produces three non-vintage selections; Blanc de Blancs, 'R' Brut and a Rosé. Dom Ruinart is the house's vintage bottling and is offered in both Blanc de Blancs and Rosé.
Bridget Cheslock interviews Chef de Cave, Frederic Paneotis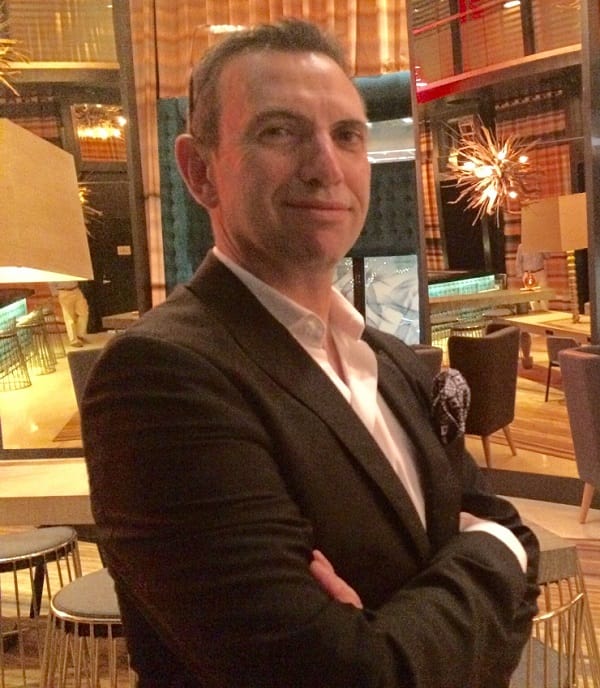 What is your favorite Champagne vintage? Why?
Ha, tough question, you know we don't love only one kid! So I will purposely choose a vintage whose style I particularly like, 1988. It was a cool year, barely ripe in terms of sugars (at 9.3% potential ABV at harvest), but certainly physiologically ripe (and harvested late in the season). And the resulting Champagnes have aged remarkably well. Both 1988 Dom Ruinart white and rosé are drinking beautifully and display a unique character very specific to that cool year.
What is your ideal food pairing for the Non-Vintage Blanc de Blancs? Rosé?
Ruinart Non-Vintages are based on aromatic freshness and elegance so this is the type of dishes you need to go for. For the Non-Vintage Blanc de Blancs, a simple tartar of white fish (sea bass or sea bream works well) marinated with lemon olive oil, served with some freshly grated ginger, rock salt and long pepper. For the Rosé, beef tataki makes a great match.
If you aren't drinking Champagne what would you be drinking?
I have a fairly eclectic palate (and cellar), but recently my interest is towards German and Austrian dry Rieslings. So I'd be happily drinking a Donnhöhf Hermannshöle GG or a Von Knoll Riesling (Vinothekabfüllung) von Smaragd, but wait, did you say red Burgundy? 😉
As Ruinart sources fruit from all over the Cotes de Blanc and Montagne de Reims, do you have a favorite village and why?
Yes, the Grand Cru village of Sillery and not only because it is Ruinart's historical Grand Cru, but because it brings a distinctive intensity to the Dom Ruinart blend. Also the Premier Cru of Villers-Marmery, since this is where my family on my mother's side is from. I spent a bit of time harvesting there when I was a child.
When and what made/helped you decide to become a maker of Champagne?
I decided to become a winemaker after tasting a 1976 Gros Richebourg that my uncle brought at our family Christmas lunch in 1985, which was followed a few weeks later by a visit to Champagne and Burgundy producers. I fell in love not only with the products, but even more with the people making them, their generosity and their passion.
Where, when and what was your first glass of Champagne?
My first drop a few minutes after I was born, put on my lips to welcome me into this world (this was sort of a ritual back then).
First glass I can't remember, but my mom has a picture of me carrying a bottle and I mustn't have been older than 2… At my grandparents' we were allowed a little sip while parents were enjoying their aperitif…