AWARD Winning champagne and sparkling WINEs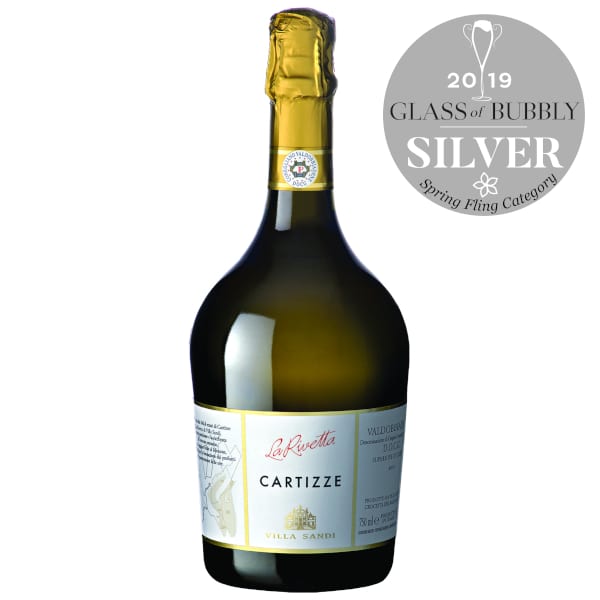 DESCRIPTION
Very pale straw yellow and an intense, fine and persistent perlage. Intensely fruity aroma with clear
hints of ripe golden apple, exotic fruit salad and citrus fruits; a persistent flowery aroma reminiscent
of acacia and wistaria flowers. With a fresh flavour, dry and austere but at the same time agreeably
smooth. A fine froth develops in the mouth liberating soft fruity sensations.
Villa Sandi Valdobbiadene Superiore di Cartizze La Rivetta 2018