Congratulations to Poulton Hill Estate with their Brut Rosé 2013 which received a highly commended medal at The World's Finest Glass of Bubbly awards 2017.
A panel of 36 top industry wine judges tasted all the entries for 2017 and were able to not only scores wines with medals, but also place them in to easy to understand categories such as Fruity & Floral: "A wine that is likely to show fruity flavours such as apples to red berry fruits and mixed with aromas of varied common flower petals such as rose and acacia."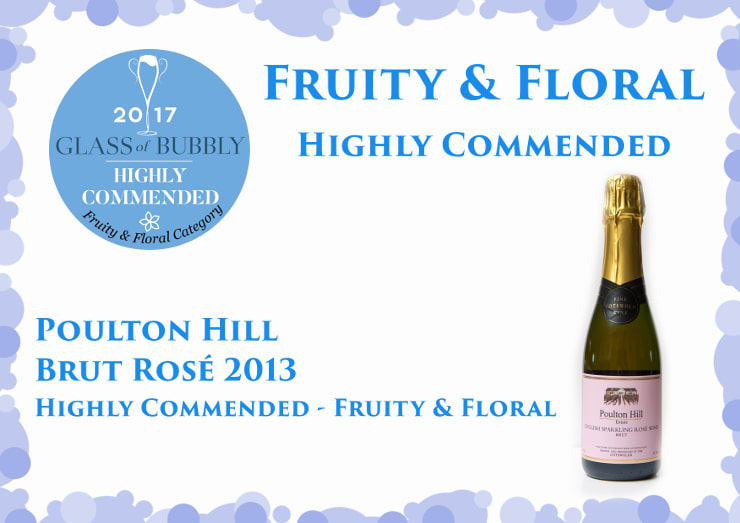 A sophisticated and highly elegant pale pink sparkling rosé wine produced using the traditional method with grapes hand harvested on our multi-medal winning Cotswold vineyard. Aromas of English summer berries, delicious strawberry fruit on the palate and a fine prolonged mouse.