PIPER-HEIDSIECK ~ Régis Camus: A Biography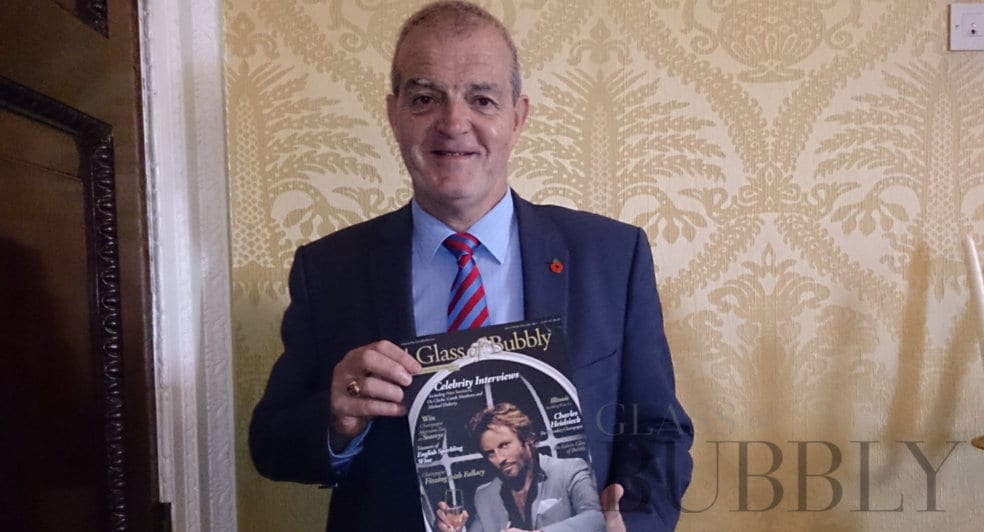 Régis Camus, PIPER-HEIDSIECK winemaker since 1994, is the architect of the House's wines renewal.
Grandson to a farmer of the Thiérarche, in north-eastern France, Régis Camus, 58 years old, is the man in the shadows, shaping the PIPER-HEIDSIECK Champagnes since he first arrived at the House.
Following studies in biology and biochemistry, he trained as a winemaker in Reims and began his career in a Champagne cooperative before joining PIPER-HEIDSIECK at the request of Daniel Thibault.
At PIPER-HEIDSIECK, he has brought on impacting changes. He increased the share of crus from the Côte de Bars that compose the brut non-vintage, concentrating on the fruitier expression of the Pinot Noir. He chose to vinify the grapes from each of the 200 crus separately and thus built a larger winery.
He created a collection of reserve wines that did not exist, specifically adapted to the PIPER-HEIDSIECK style. In line with these decisions to ascertain the style of the House' wines, he extended the maturation on lees of the non-vintage Brut to a minimum of 24 months, as compared to the regulatory 15 months and decided to keep the wine a minimum of three months after disgorging.
Inherently attached to the region and the vineyards, he is responsible for ensuring supply of grapes. He cultivates close relations with partner growers with the modesty of those who recognise the value of one's work. However, his true expertise lies in blending.
His decisions and commitments, in other words, his talent, have owned him the recognition of his peers. As early as 1988, he is entrusted with the Presidency of the Regional Union of Winemakers, which he will manage for 6 years. He was the Union's youngest President. And since 2004, he has been named Sparkling Winemaker of the Year eight times, of which seven in a row. The last time was in July 2013.
The style of PIPER-HEIDSIECK as seen by Régis Camus is the sum of all this: a House with roots deeply set in Champagne since 1785, whose eternal story he adds a new chapter to.
Shared by Jennifer Remonte
Glass of Bubbly
Executive editor of news content for the website Please enjoy the articles that we share - We hope you find our love for Champagne & Sparkling Wines both interesting and educational.