New Vintage Release of Cristal Vinothèque 1996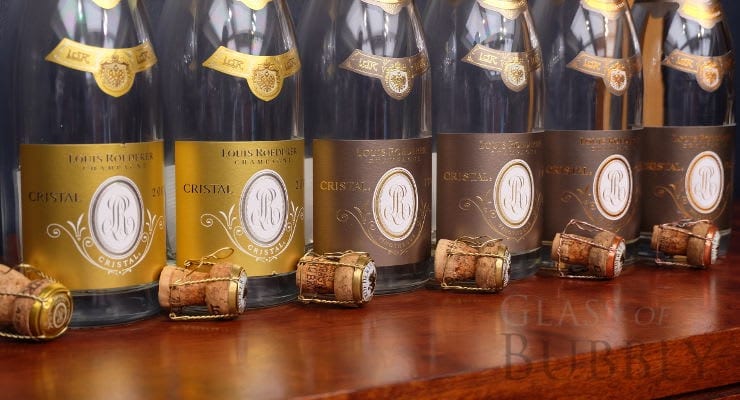 Champagne Louis Roederer's chef de cave and executive vice president, Jean-Baptiste Lecaillon, was present in London for a unique and private tasting at 67 Pall Mall – 'Exploring the Ageability of Cristal'.
A line up of fine vintage Cristal were proudly displayed and eagerly anticipated by the select few international journalists lucky enough to be invited to attend.
Tasting notes by Christopher Walkey:
Cristal 2008: "Delicate peach, apricot, nutty, floral, citrus nose. Minerals, citrus, soft yellow stone fruits / vanilla flavours. Crisp and refreshingly more'ish."
Cristal 2002: "Apricot pastry aromas along with vanilla, white rose petals and a touch of citrus. Crisp and delicate citrus, chalk flavours with hint of white pepper amongst a fine balance of acidity."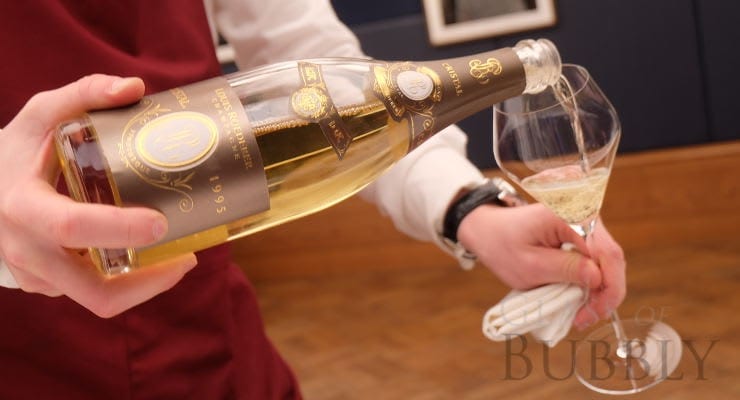 Cristal Vinothèque 1995: "Fine aromas of vanilla, lightly buttered toast, dried stone fruits and distant almond / raisin. Citrus and mineral driven flavours with a touch of white pepper, grapefruit with honey / dry pastry appearing in length."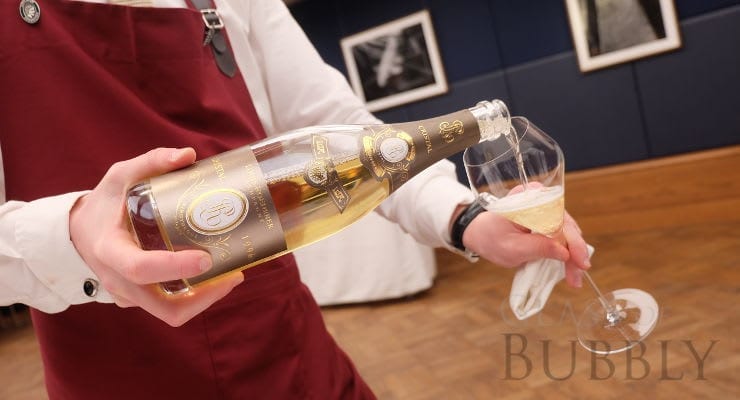 Cristal Vinothèque 1996: "Aromas developed further as it stayed in the glass so do not rush in to this one – citrus sherbet, orange peel, yeasty / light toast with distant almond and minerals. Crisp and delicate flavours mostly citrus / chalk led with dry refreshing acidity yet with a smooth softness of ripe yellow fruits with length."
Cristal Vinothèque 1995 rosé: "Purest of ripe red berry and black berry fruits along with vibrant zesty hints in aromas. Flavours are refreshing dry red berry fruits, soft citrus with subtle chalk / minerals in length."
Cristal Vinothèque 1996 rosé: "A pale copper colour with red fruit aromas along with lemon / lime zest, touch of spice and orange peel. Crisp and refreshing young and lively flavours with dry berry fruits, toast and chalk hints."
Christopher Walkey
Co-founder of Glass of Bubbly. Journalist and author focused on Champagne & Sparkling Wines and pairing them with foods.