"At Gaucho the beef we serve is exclusive to us, and is sourced solely from the Pampas an area of Argentine lowlands famous for its fertile soil – You will not find our beef anywhere else!"
A bold statement above from Gaucho though very much the focus when you choose to dine with them, it is all about being proud of the origin of their food and mostly their steak, they not only serve you they also engage you and educate you.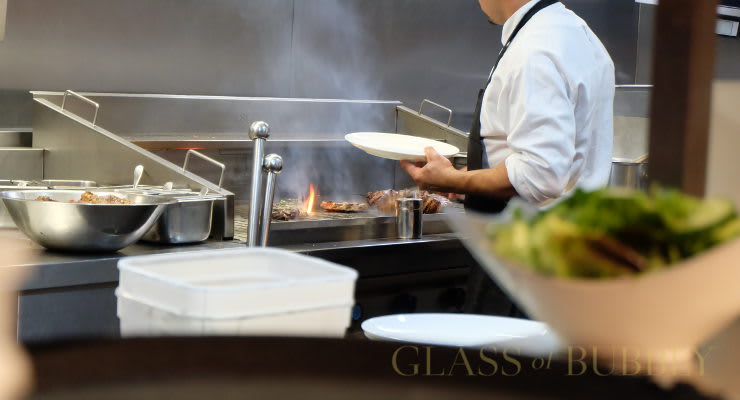 For me it was a very rare occasion where I have been explained fully about the food I was to be served prior to it being brought out cooked and ready to eat on the plate, a tray of meat is brought to you and each cut explained so that the choice you make is an educated one and likely to increase your dining experience. A warm and relaxing environment surrounds you, friendly staff and quality food… So now on to the Fizz!
I was very pleased to be asked to review Gaucho in Piccadilly (25 Swallow St) in London. A full Champagne and Sparkling Wine dining experience was showcased.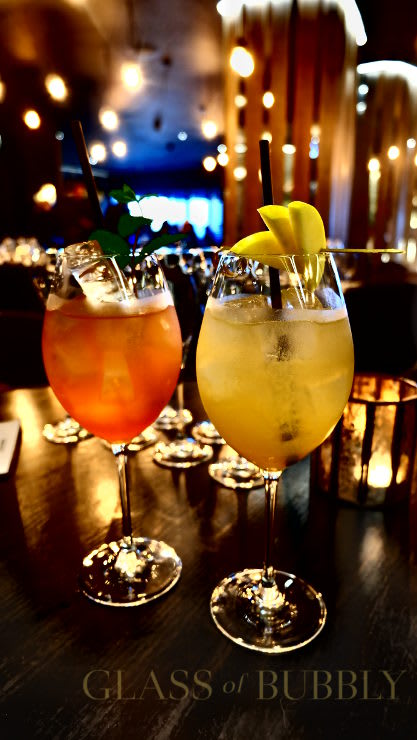 All the wines served, except those which are Champagne, are from Argentina which is the 5th large producer of wine globally. There is also a selection of fizz cocktails.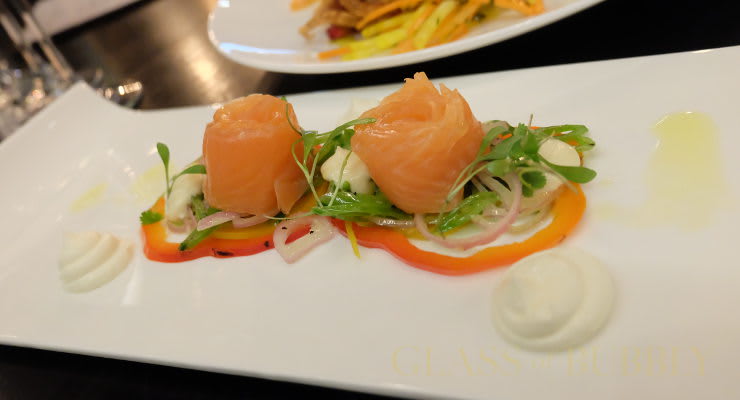 Chandon Rosé (Argentina) paired with Smoked Salmon, salad, coriander and sweet chilli: "The Chandon and salmon paired enables the fine flavours of the fish to be enhanced with the sweeter fruity berry fruits of the wine being expressed. The palate is nicely cleansed and leaves a smooth savoury aftertaste."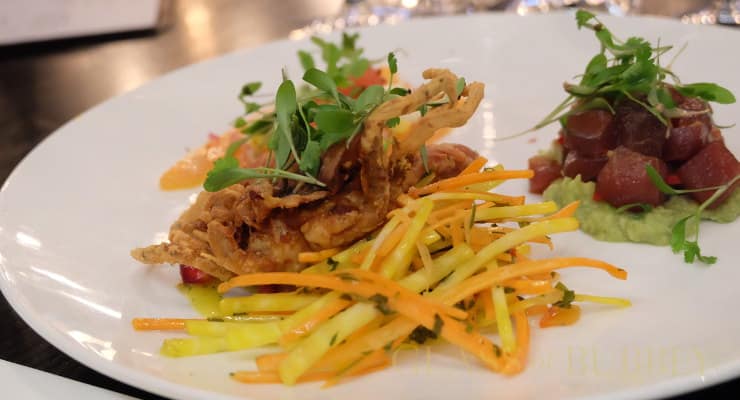 Familia Zuccardi Blanc de Blancs Mendoza paired with Crispy Soft Shell Crab: "A good balance between the two, pairs very well in that the delicate meaty crab flavours are expressed and also the initial burst of yellow stone fruits / citrus flavours of the Zuccardi are enhanced."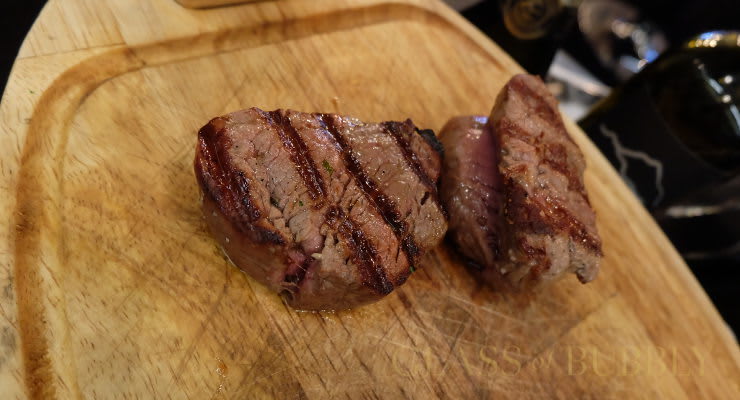 Champagne Veuve Clicquot NV Rosé paired with Lomo Fillet Steak: "Very melt in the mouth and full of tender flavours with the steak, you know are you enjoying a quality piece of meat. The pairing is good, you still get the meaty flavours sensation of the fillet as the Champagne cuts through any greasy flavours and leaves in its place hints of delicate red berry fruits."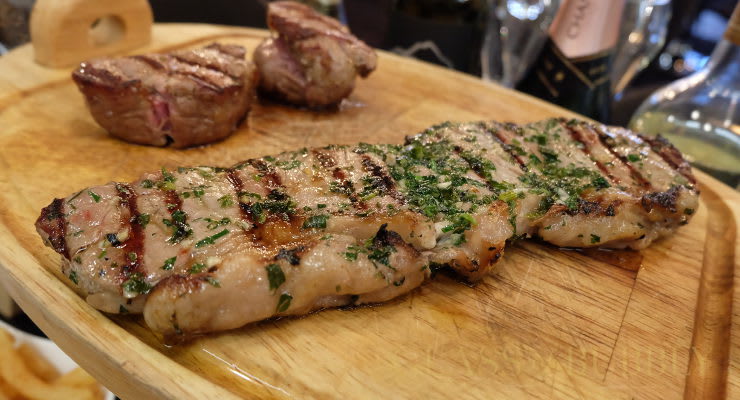 Champagne Veuve Clicquot NV Rosé paired with Churrasco de Chorizo (spiral cut): "Juicy and full of flavours with the steak, you can not ask for a more perfect tasting experience! The Champagne enhances the meaty flavours for sure, all fat it cut through, red berry fruity flavours in the background with a crisp and tight finish in the palate."