Congratulations to Maso Martis Azienda Biologica with their Dosaggio Zero Riserva which received a Gold medal at The World's Finest Glass of Bubbly awards 2017.
A panel of 36 top industry wine judges tasted all the entries for 2017 and were able to not only scores wines with medals, but also place them in to easy to understand categories such as Meditation: "Some of us love refreshing, almost very zesty style of wines. When you taste this wine you will imagine yourself standing on the beach and tasting those tiny sea drops in the air."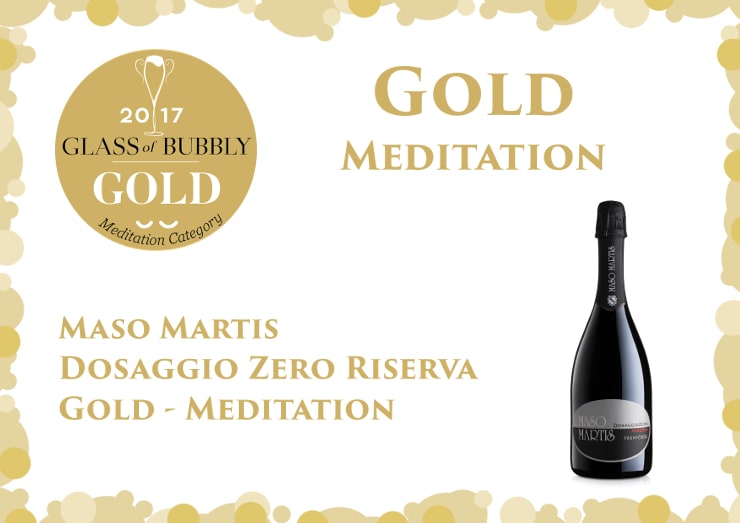 Pas dose', a classic method with intense body and flavours, mineral, strong and determined character. Elegant balanced and harmonious. Suggestions for serving: great with all dishes, it goes well with dishes based on fish or shell fish. Good also with cured meats and cheese with strong flavour.