Is it cheaper to order Gourmet food, groceries and Wine online?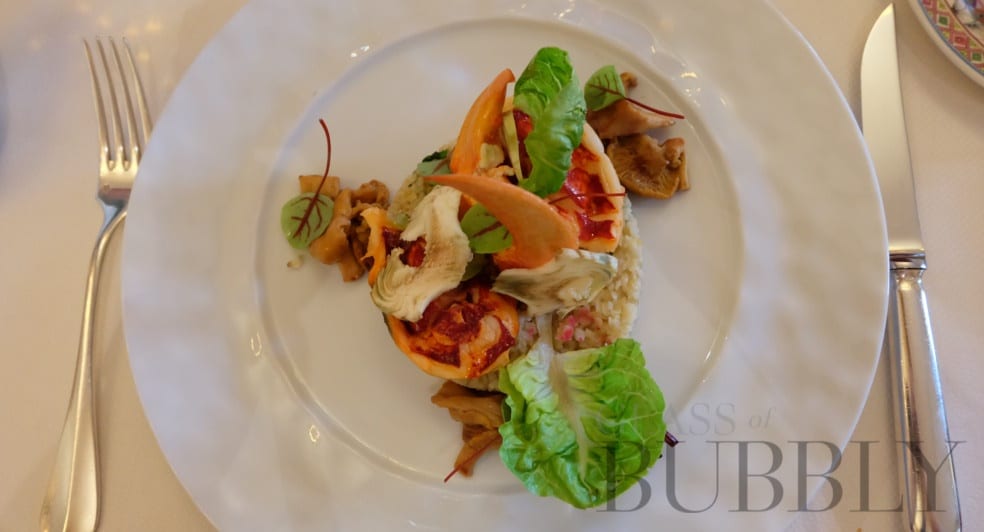 When it comes to food, we all have different tastes and preferences but the one thing that is constant is this, we all want good food. And when the meal is gourmet, you probably also want some great wine to go along with it.
No matter where we are in the world, we want the best of the cuisine where we find ourselves at the lowest possible prices. No matter the kind of food we desire either gourmet or regular foods, we want to enjoy these dishes without our pockets feeling the strain and without having to leave the comfort of our homes.
Luckily, online shopping came to make life easier for us wherever we find ourselves. With just the click of a few buttons, you can order anything you need. When it comes to food, the possibilities are endless.
Where to buy
Whether you are in New York or Boston, you can have a nice Pork Siu Mai delivered to your doorstep and the rest of all mouth-watering Asian dishes right at any time you want it. Now, this is not to say gourmet food is restricted to just Asian dishes, they can be from any culture in the world.
It could be Indian cuisine, French cuisine or even Italian cuisine and it would be brought right to your doorstep without you having to get a visa, buy a plane ticket and travel to that country before you can enjoy their exotic cuisine. Wherever you are in the states, you can enjoy every country's food offering from the comfort of your home. www.bestreviews.guide/categories/grocery-gourmet-food
Gourmet food refers to meals and even drinks that are elaborately prepared, deliciously rich courses that make your mouth water, elaborate presentations that are pleasing to the eye not just pleasing to the stomach, food of the highest quality there is and their exclusivity.
It is a cultural ideal that has been linked with the culinary arts of the finest foods and drinks or as some people will call it 'the haute cuisine'. Gourmet food are more often than not served in very small portions with contrasting courses. Most gourmet foods are grown in the most remote regions of the world and are therefore available during certain times of the year. There's no better feeling than flopping down on your couch after a long day, or on a quiet Saturday night to watch a movie or television show at home with some good food and wine.
How to Choose Wine for Gourmet
Like all the great foods, gourmet is best taken with wine or Champagne. But unlike any other meal, you don't want to overtake the food's flavor by drinking strong wines. Pair light meals with light wine. Choose acidic wine for acidic gourmet dishes.
If your food is too spicy, bring on sweet red wine. But in many other pairings, your goal should be to find proper balance between gourmet and your wine.
Gourmet Typical Prices
Some of these meals go for as high as $600 dollars when you dine in some of the finest restaurants in the world. For example, award winning Chef Kunio Tokuoka of the Japanese restaurant Kitcho in Kyoto, charges $600 to dine on the finest gourmet food. Now if you cancel your reservation in the restaurant, you pay a charge of $200. Not all the finest restaurants charge as high as this, but the average range of prices to enable you to dine on the finest gourmet food is between $300 and $600.
So, to get out from paying this really high prices, although the food is definitely worth it), there are a lot of restaurants that take orders online for gourmet food, not like Kitcho, but you can be sure they would give you some very nice mouth-watering, tasty dishes and drinks for you to enjoy plus it is way cheaper than going to the restaurant. You can enjoy nice caviar, pate, game meats prepared in the best of ways at prices that are cheaper when you order online as opposed to going to the restaurant.
Buying Groceries Online
When it comes to groceries, we need them all the time. From running out of eggs or milk, running low on cereals, we are constantly in need of replenishing our groceries when they are low. Going to the grocery store can be a major chore and we might not have the time to do that. So, the option available to us is shopping for our groceries online. Yes, there are a lot of stores where you can order your grocery and have them delivered to you.
Want some eggs, milk or cheese? It is definitely cheaper to buy these staples online instead of going into the grocery store. Although these staples are cheaper, studies have shown that it is more expensive to buy your groceries online than going into the grocery store.
There is a 26% – 43% increase in prices of groceries bought online. This percentage increase is not inclusive of shipping and sales tax. So, the prices of groceries are a lot more expensive when you buy them online instead of shopping in the physical store.
Final Verdict
So, to answer the question is it cheaper to buy gourmet food and groceries online? The answer is yes for some type of gourmet food and groceries. The reason for this can sometimes be linked to public perception and how easily available these food and groceries are.
If they are native to that area, then most likely they would be cheaper to get i.e. when it is groceries. Recall that gourmet are mostly foreign dishes not native to your country so if the food isn't in season it would not be cheap to come by.
Although this is then countered by the fact that you do not go into the restaurant to order for this food, you do so through the online platform available for orders. This then makes the gourmet food cheaper to buy as the cost of running a restaurant isn't added to the final prices of the food you would be buying.
On the other hand, there are some gourmet food and most other types of groceries that are not cheap to order online because when the shopping and sales tax is added to the final prices of the food or groceries, depending on where you reside, it makes it more expensive to buy online than going to a restaurant or grocery store.
Glass of Bubbly Content
Content shared by this account is either news shared free by third parties or sponsored (paid for) content from third parties. Please be advised that links to third party websites are not endorsed by Glass of Bubbly Ltd - Please do your own research before committing to any third party business promoted on our website.