Introduce your Champagne house to the readers:
We, Christine et Vincent (wife and husband), are passionate independent winemaker's since 10 generations and we create our Champagnes from the work in the vineyard with pure traditional method, respecting the environment, up to the commercialisation of our cuvées.
Certified high environmental value (HVE, a French certification), we don't use any insecticide, weed killer and OGM in our vineyard that are located on the only village of Vincelles in the Marne Valley.
8 hectares are cultivated with a majority of Pinot Meunier (70% Pinot Meunier, 15% Pinot Noir and 15% Chardonnay). The Pinot Meunier brings the fruity and elegant aromas in our Champagnes.
What makes your Champagne stand out?
As a couple, we both are Champagne creators. New ideas are what drives us and this is the reason why our range has 11 Champagnes! They are atypical because we work with only one terroir (Vincelles – Marne Valley), providing us the authenticity and a real identity.
Our goal is to create rare and confidential Cuvées, the last one is a Côteaux Champenois (still wine from Champagne) named "L'indiscrète" (the indiscreet). Entirely elaborated from the 100% Miller cépage, it's a 2014 Vintage 100% aged in barrels. But since this is quite the rare product, we only produced 400 bottles that are sold in a wood box of 1 or 6 bottles.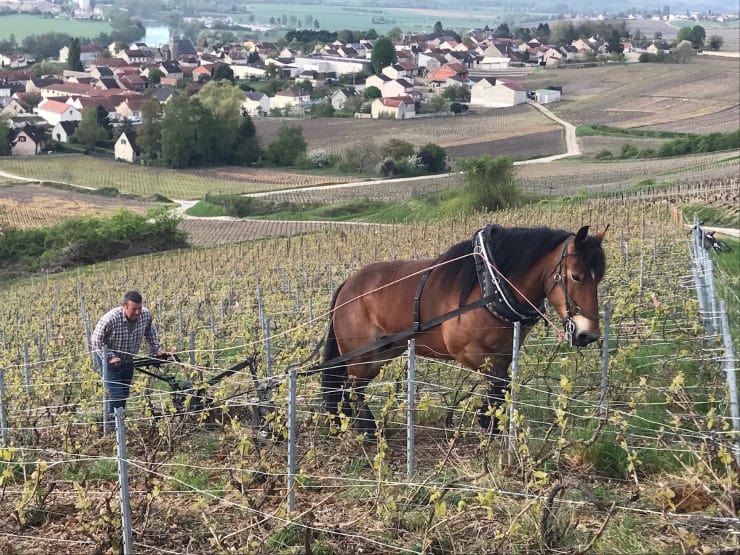 Can you recommend some of your Champagne and foods they pair well with?
Our Brut Tradition will perfectly pair with a marinated salmon but this cuvée remains great for all moments (aperitif or for a whole meal)
Our Brut Rosé will be amazing with duck breast or fruit desserts. Although if you are eating some canapés at the aperitive, your could serve it too.
Our Brut Nature pairs perfectly with a sea fish, shells and our Cuvée "impertinente" with lamb, duck or veal chop
What are the important ingredients in making a fine Champagne, is it land, climate, method of making Champagne, the winemaker himself or something else?
When you make Champagne, all details are important and will have an effect on the Champagne you want to produce.
The result will mostly come from the winegrower's personality and the way he thinks his Champagne should taste.
This is the reason why it is important for us to be and remain independent wine growers, we want to control all the process of making Champagne.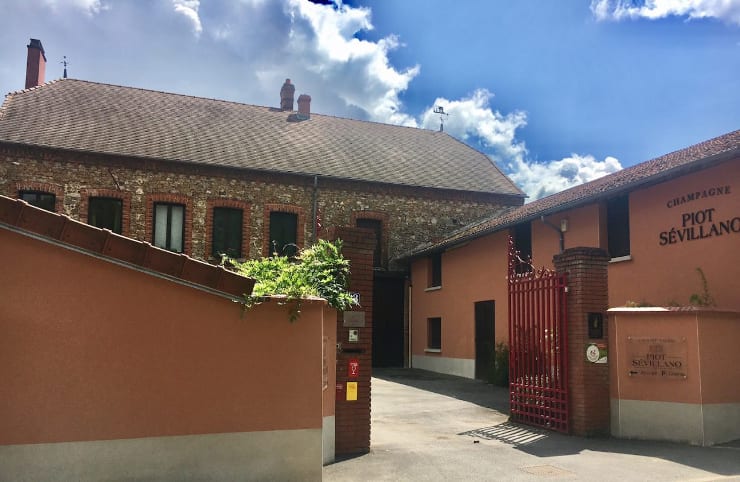 What type of activities do you offer to visitors when they come and visit your winery?
Visitors are welcome to visit us at any time and can book their visits directly thought Winalist ! We'll be glad to make you visit our Champagne House and/or a taste some cuvés while explaining to your the details of each of them so you can better understand our work!
Christine et Vincent Scher, Champagne Piot Sevillano in Vincelles.