Introduce your Champagne house to the readers:
Champagne J. de Telmont is a 100% family-owned House founded in Damery in 1912. This is the fourth generation of the Lhopital family, brother and sister Bertrand and Pascale who manage the estate. Our vineyards cover 33 hectares (82 acres) in eight villages planted in Chardonnay, Pinot Noir and Pinot Meunier. The vineyard is worked in an environmentally respectful way and 12 hectares (30 acres) are conducted under biodynamic cultivation.
At Champagne J. de Telmont, we like to welcome our visitors: for a tasting or for a privatized tour as we like to share our passion for our wines.
What makes your Champagne stand out?
Our wines of Champagnes are the true reflection of the House's wine making savoir-faire and style, with the common characteristics of fruitiness, richness and elegance. Fine bubbles, great complexity and long ageing potential – esp. for the vintages – make them really unique.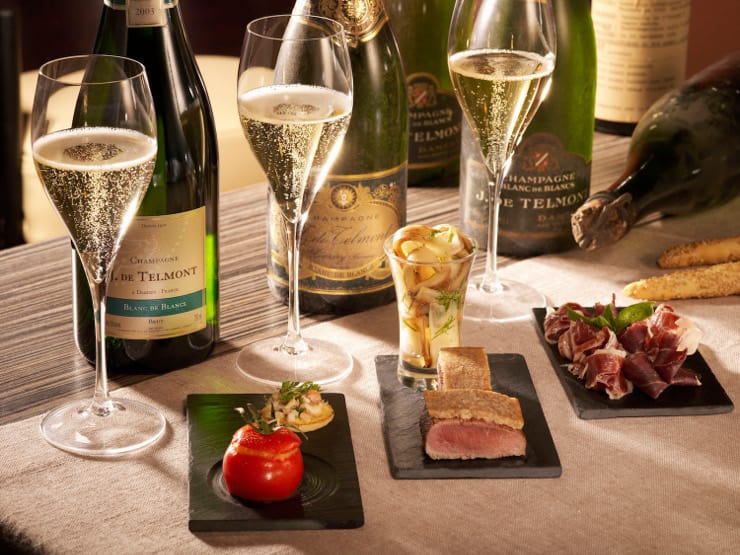 Can you recommend some of your Champagne and foods they pair well with?
Whereas all our wines can be simply enjoyed as an aperitif our Grande Réserve Brut is ideal with seafood or white meat our Grand Rosé Brut can be enjoyed with shrimps, prawns, lobster, red mullet, pink meat (lamb and duck), grilled meat and also with red berry fruit desserts or simply to accompany social or romantic moments our LD (Low Dosage) Extra-Brut is perfect with oysters, scallops, crabs, fish tartar, fresh goat cheese & Iberico ham.
Our Blanc de Blancs 2010 can be paired with fine dishes such as seafood, white meat, young Parmesan and Comté cheese…
Our Grand Vintage 2006 can be served with white meat, lobster & matured Comté and even crème brulée…
Our Cuvée O.R 1735 is a wine for Champagne lovers: it is great at any time of the day, on its own or with very delicate dishes such as sea-food, fish carpaccio…
What are the important ingredients in making a fine Champagne, is it land, climate, method of making Champagne, the winemaker himself or something else?
The family strives to preserve the unique know-how based on long tradition. Respect of our terroir and passion of wine-making are both crucial in our philosophy, this is why we conduct 12 hectares (30 acres) in biodynamic and also produce a Champagne in biodynamic with no added sulfite.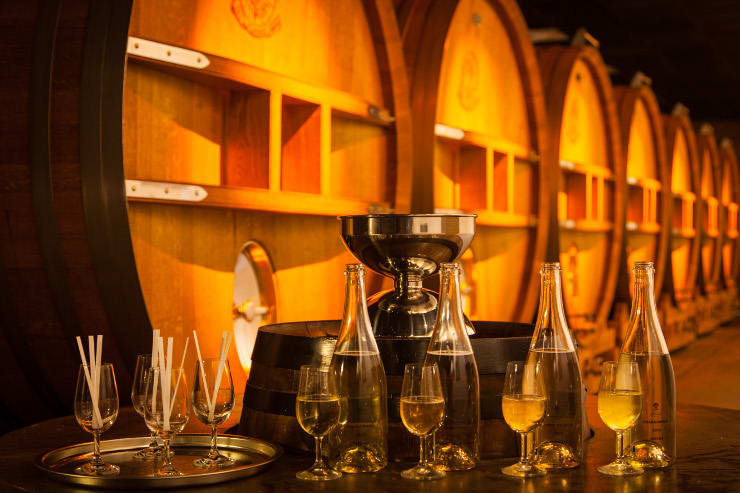 What type of activities do you offer to visitors when they come and visit your winery?
Our visitors can take part to privatized tours "Champagne Workshops":
For a few hours, they can live a unique experience in our Champagne House by tasting the still wines which enter the composition of our cuvees.
Our visitors can enjoy cheese and Champagne pairing or different vintages with "petit-four…
A gourmet experience enables them to have a great experience from visiting our cellars to enjoying a gastronomic lunch with our Champagnes in a restaurant and "cherry on the cake", they can create their own Champagne!
Very soon, visitors will be able to have a walk in our vineyards through a discovery quiz…
All our Champagne workshops, visit and tastings can be booked through Winalist!