Located just South of Tower Bridge in London SE1, newly built on a prime located spot, is the One Star Michelin restaurant that is the heart beat of Chef Thomas Sellers – Restaurant Story. From an innovative architecture design comes still a warm and traditional dining atmosphere with food to challenge many an other menu across the city with the theme of British food at it's core.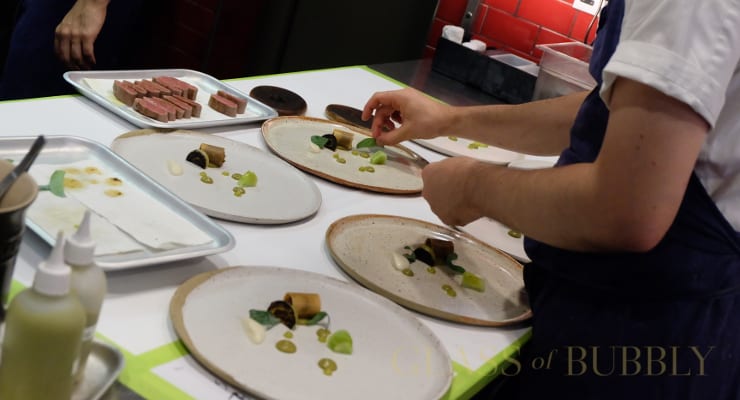 A group of respected wine writers were invited to attend the launch of Kaelo iceless ice bucket concept supported by the fine Champagne of Armand de Brignac that was being served during the reception, their magnificent rosé each being cooled within Kaelo ice buckets throughout the restaurant. Tom Harrow introduced Kaelo to all that were there as chilled glasses of rosé Armand de Brignac rolled out across the room for all the enjoy and admire to include Amelia Singer (TV personality), Simon Stockton (brand ambassador of Champagne Piper Heidsieck) and Sebastien Besson (CEO of Armand de Brignac).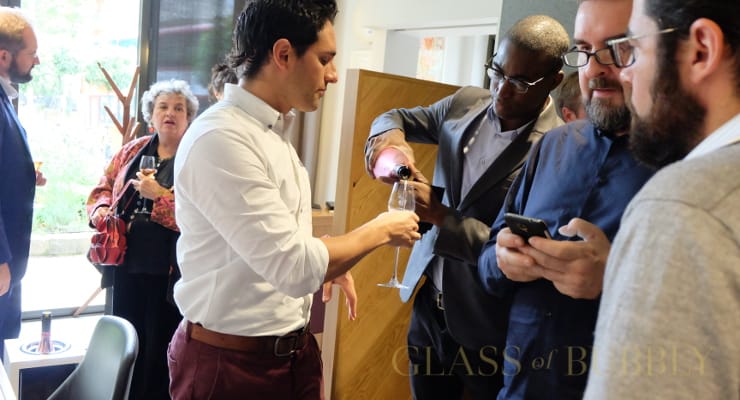 Restaurant Story had a dedicated menu for the launch to include: 'Scallop, cucumber and ash' and 'Lamb and green tomato' with wines to include 2010 Rocca di Montegrossi Chianto Classico and 2016 Mount Horrocks Riesling.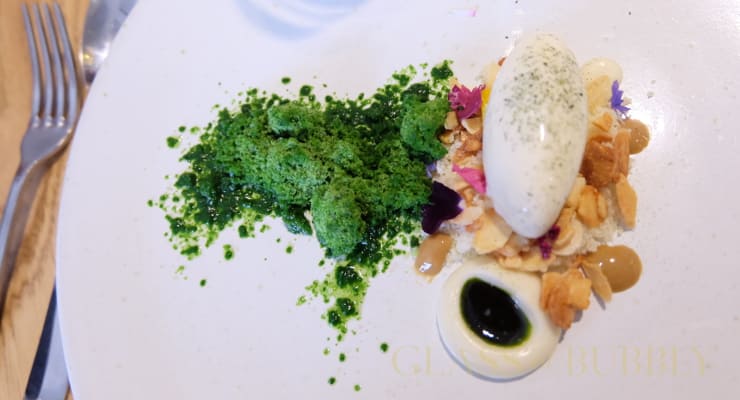 Kevin Jabou is the founder of Kaelo and he gave an introduction to all on the vision for the brand going forward and what will soon be added to the range to further expand its already growing network of users from restaurants to private boats internationally.
The Kaelo iceless ice bucket is all about providing a drip-less, secure and sexy way to chill wine with its unique design of four classic finishes and varied stand alone sizes with the added touch selection of led light shades to further enhance the look.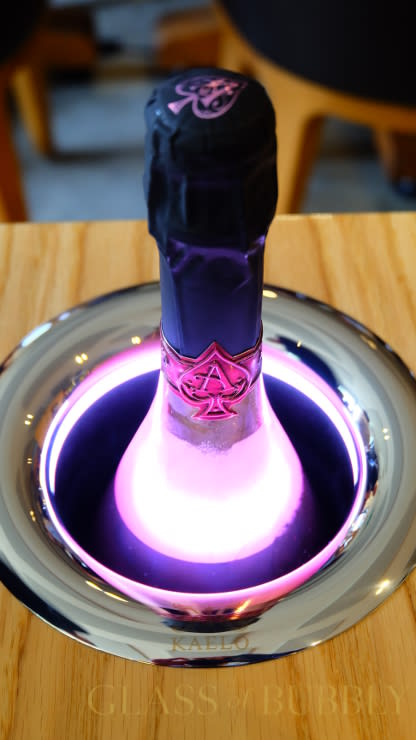 Armand de Brignac Champagne: "Unique to Champagne Armand de Brignac is the blending of a trio of vintages. Each assemblage brings together the unique characters from three distinct harvests, while maintaining a powerful lineage from blend to blend."