A favourite dish for many is sushi from Makizushi to Temari, it is a healthy style of food that also pairs very well with sparkling wines. This popular cuisine from Japan is enjoyed across the world and produced in many styles to include the Westernised version which sees sheets of nori seaweed used to contain rice, tuna, salmon, cucumber and to a point, any other prefer ingredient that you wish them to contain – The popular version of Makizushi where the nori sheets are used to roll ingredients in to a cylindrical shape then sliced makes for easy preparing for many people to enjoying homemade sushi.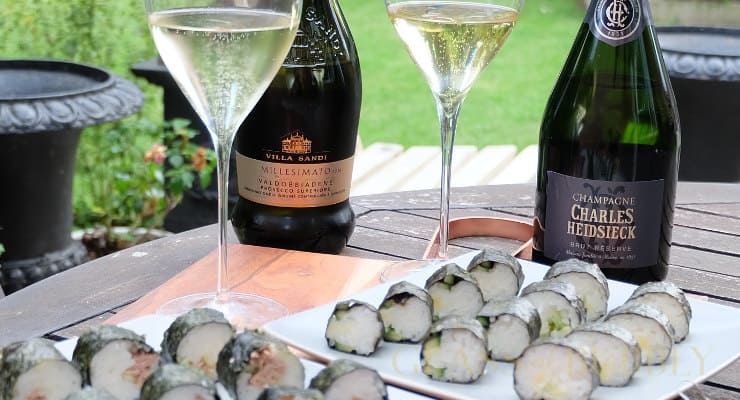 Introduced to and evolved within Japan sometime around the 8th century, it is said, sushi is not only a very healthy meal option it is also very visually pleasing with many different shapes, sizes, styles and flavours to enjoy and makes for fine pairing opportunities for Champagne and sparkling wines from across the world.
So we decided to put to the test gold winning Champagne and Prosecco and pair them with homemade, easy to prepare,  Makizushi with both fish and vegetarian options. The Champagne option was Charles Heidsieck NV Brut (Gold Winning Classic & Elegant 2017) and the Prosecco was from Villa-Sandi with their DOCG Superiore Millesimato Brut 2016 (Gold Winning Summers Day 2017).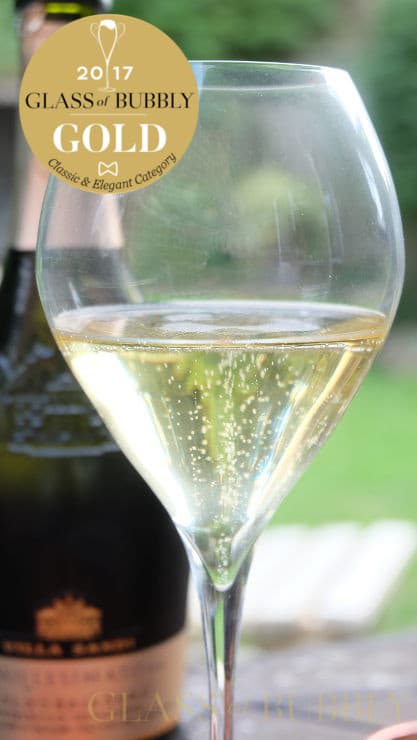 Charles Heidsieck NV Brut: "A gold winning Champagne from The World's Finest Glass of Bubbly Awards 2017. Crisp and refreshing citrus and yellow stone fruit flavours. Easy to enjoy and just a cut above any other standard Brut Champagne so well worth exploring the house of Charles Heidsieck."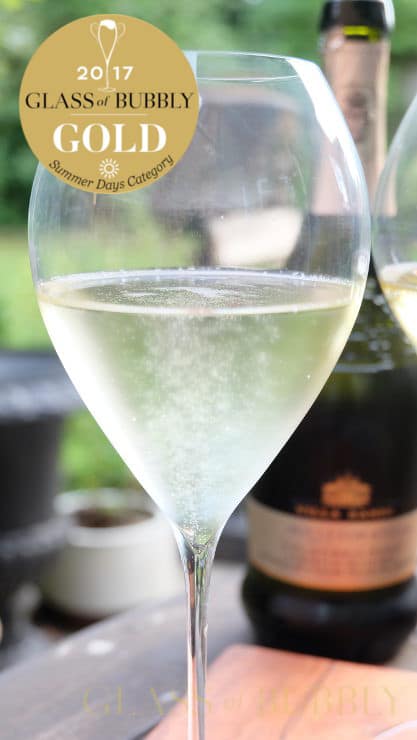 Villa-Sandi Prosecco Valdobbiadene Superiore Millesimato 2016: "A gold winning Prosecco at The World's Finest Glass of Bubbly Awards 2017. Floral and light coloured pear aromas. Smooth and fruity, fine and delicate – mostly ripe yellow pear and golden delicious flavours."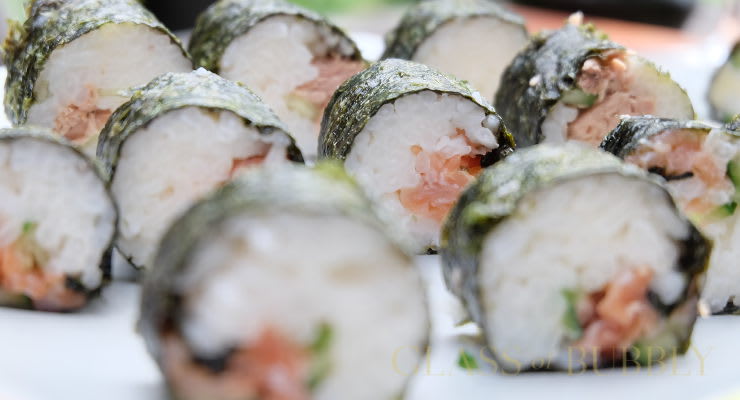 Makizushi: "A selection of ingredients to include smoked salmon, fresh crab meat, tinned tuna and a vegetarian option of cheddar cheese and all with thin sliced cucumber. Simple to make and easy ingredients for these homemade sushi."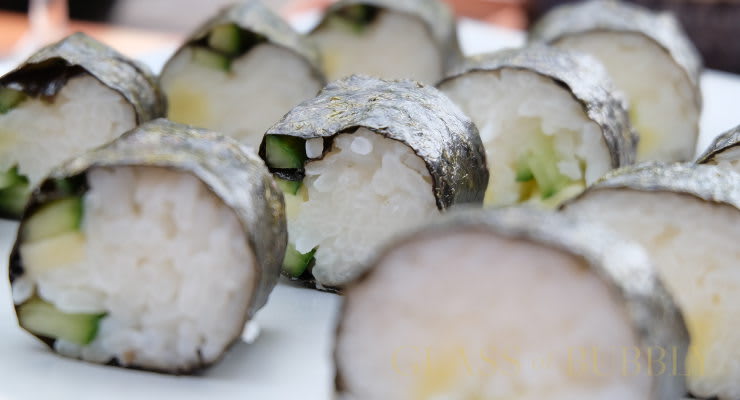 So how did each of the wines compare when enjoyed with the Makizushi?
"The wines are very different in style and flavours so he I was able to put them to the test and experience different sensations – Two styles of production methods and two different countries of production. The Charles Heidsieck when paired seemed to allow the fresh cucumber to shine through then the meatier flavours of the tuna / crab and salmon. The Champagne gave a very initial burst of crisp citrus flavours then it quickly hid itself away."
"The Villa-Sandi Prosecco reacted better and let us not forget that this is not just any old Prosecco, it is, in fact, an aged label and from one of the quality sectors of this famous wine region producing finer grapes and tasting results. The Prosecco was lively on the palate when paired and it carried its flavours better when mixed with the sushi – The pairing allowed an explosion of savoury and fruits flavours in the palate. The pairing is refreshing and certainly cleanses the palate from start to finish."
Christopher Walkey