Hampshire Beats Sussex at the First Wine Olympics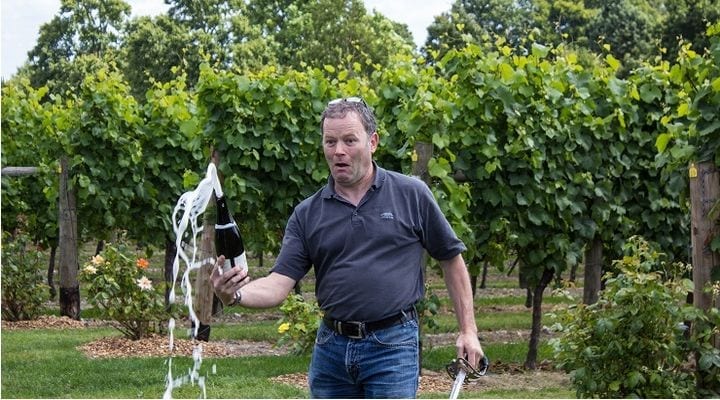 Hampshire was the winner at the world's first One Day Vineyard Olympics held at Jenkyn Place, Bentley near Alton and hosted by Simon and Camilla Bladon. With the home team posting a triumphant win, and raising over £700 for the Benevolent.
The seven Vineyards of Hampshire – Cottonworth, Danebury, Exton Park, Jenkyn Place, Hattingley Valley, Hambledon and Meonhill – had thrown down the gauntlet to their counterparts in neighbouring Sussex to find the most talented winemaking teams. Not in the winery, but on the ground – as they competed in light hearted track and field events, created especially for this inaugural meeting.
Taking up that challenge were four Sussex vineyards – Wiston, Bluebell, Nyetimber and Rathfinney – led by the intrepid winemaker Dermot Sugrue.
It wasn't quite Rio – rather sunny Hampshire. No heat, no mosquitoes, and no Girls from Ipanema as a backdrop, but leafy green lanes, the rolling chalk vista of the North Hampshire Downs and classic award-winning vines instead.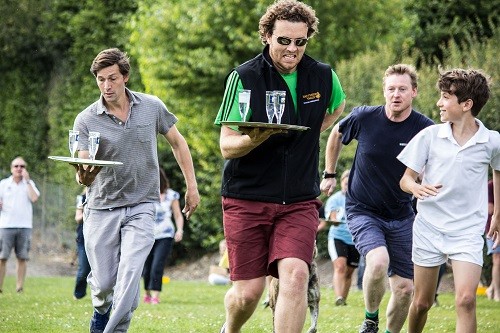 It's all a bit of friendly fun, but despite that, the title of County Victor and the Jeroboam Trophy was fiercely contested. Events included a wine waiter's race, complete with English sparkling wine flutes on trays; barrel rolling down one of those gentle chalk slopes; tossing the end post (but no kilts required); cork bobbing in a bucket; tug of war naturally over bottle 'territory', and a relay race around a row of vines, using a bottle baton.
With unbiased judging from the Head of the Vineyard Olympic Committee, points were distributed fairly evenly between the two counties. The atmosphere was tense, but in the end it was Hampshire's mighty muscle in the Tug of War and Tossing the Endpost that clinched the title.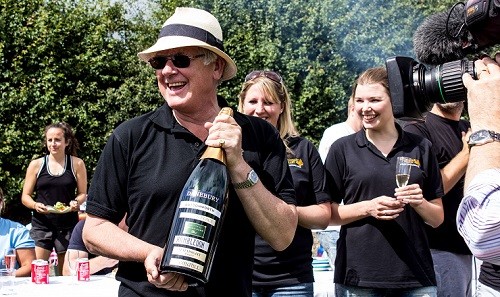 A delighted Simon Bladon, clutching the Jeroboam said "We are so pleased that our sociable 'Wine Olympics' succeeded in promoting friendship and cooperation in our young industry. We hope that this will be the first of many such events and maybe next year we will see vineyards from outside Hampshire and Sussex taking up the challenge as well."

Glass of Bubbly
Executive editor of news content for the website Please enjoy the articles that we share - We hope you find our love for Champagne & Sparkling Wines both interesting and educational.