I have been lucky enough to have travelled the world in my life and sampled wines, spirits and Champagnes in many of the places I visited. One thing that I have found, that seems to be a universal running theme, for most world travellers, is that we like to try things on vacations, we might not try during the rest of the year. Stay with me on this one, I promise by the end of the next few paragraphs you will see what I mean and find common ground.
Since eating and drinking is an instinctual experience, we sometimes like to seek exotic new ways of doing both when we travel. We like to create great gustatory memories that we can call upon for a lifetime. Our days of working and trying to live the dream, can sometimes be exhausting and monotonous. To that point, we look for places to stay, hotels that offer high end dining and top notch drinking experiences that we may not find in our everyday life.
Of course, Champagne is the one drink that many of us choose for celebratory occasions, or when we travel on vacation or holiday, or some, just because it's Friday. I am speaking to all of those people, but focusing mainly on the world traveller.
I have had some amazing Champagnes in many countries and hotels. Below you will find a list of some of the finest hotels globally. These are not in any particular order of greatness, every one of these hotels are equally a great choice.
By choosing hotels like these, you are guaranteed to ensure your Champagne choices will be varied and some of the best you can find anywhere.
The Breakers Hotel: Palm Beach, Florida
Situated on the Island of Palm Beach, Florida, The Breakers offers breathtaking oceanfront views and great beach access. For those who desire a tropical locale, this will not disappoint. Renowned for its grand collection of 32,000 bottles, The Breakers houses over 1,800 selections from 18 countries, dating back to 1907. They have set the standard for housing the best and rarest wines, Champagnes and spirits of any hotel of its calibre. In fact I celebrate my wedding anniversary every year at this fine hotel and pop a bottle of Krug Grand Cuvée and Krug Vintage.
The Stafford Hotel: London, England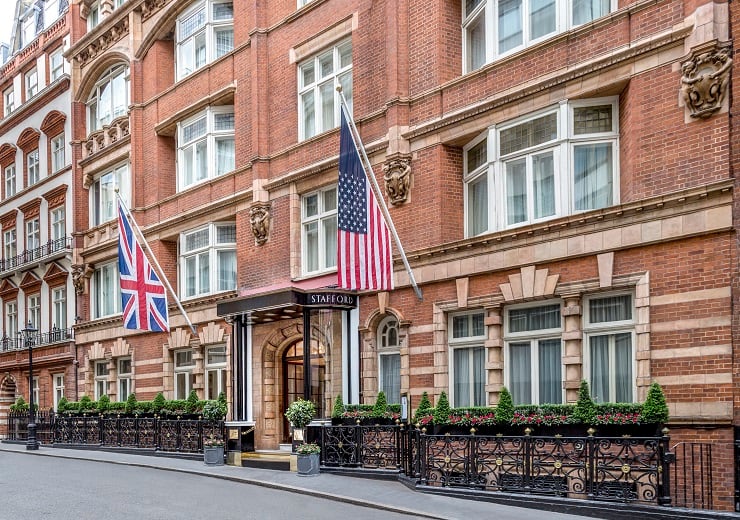 Situated in the heart of London, this is a must stay for the ultimate in authentic London and luxury accommodation. The wine cellars here are 380 years old and were built in the 17th Century by Lord Francis Godolphin. They were used as an air-raid shelter in WWII. Today, it also has a museum of wartime artefacts. This working cellar, houses an impressive almost 8,000 bottles of the finest wines and Champagnes, including many rare and precious vintages. It is considered by many, one of the most complete wine collections in London.
The Plaza Hotel: New York
This hotel is an institution in New York City. It has Fifth Avenue views and the Champagne Bar at The Plaza, recently took over the original, "Champagne Porch"  that was in the same location when the hotel opened its doors in 1907. In Manhattan, it is one of the best spots for tasting the world's finest Champagnes and wines.
Director of F & B: Trevor Sherman
Auberge du Soleil: Rutherford, California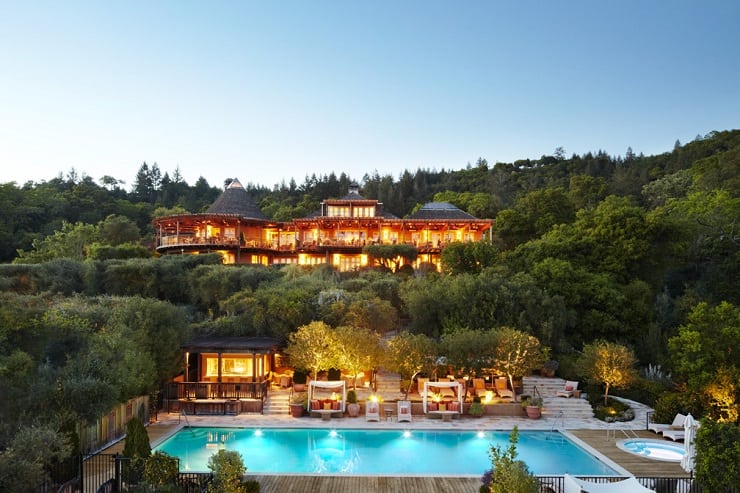 Auberge du Soleil, is one of California Wine Country's best luxury inns. It has amazing views of olive groves and sculpture gardens. Its Michelin-starred restaurant, has an award-winning menu and wine list. It's recognized as one of the world's most luxurious small hotels.
Shangri-La Hotel: Paris, France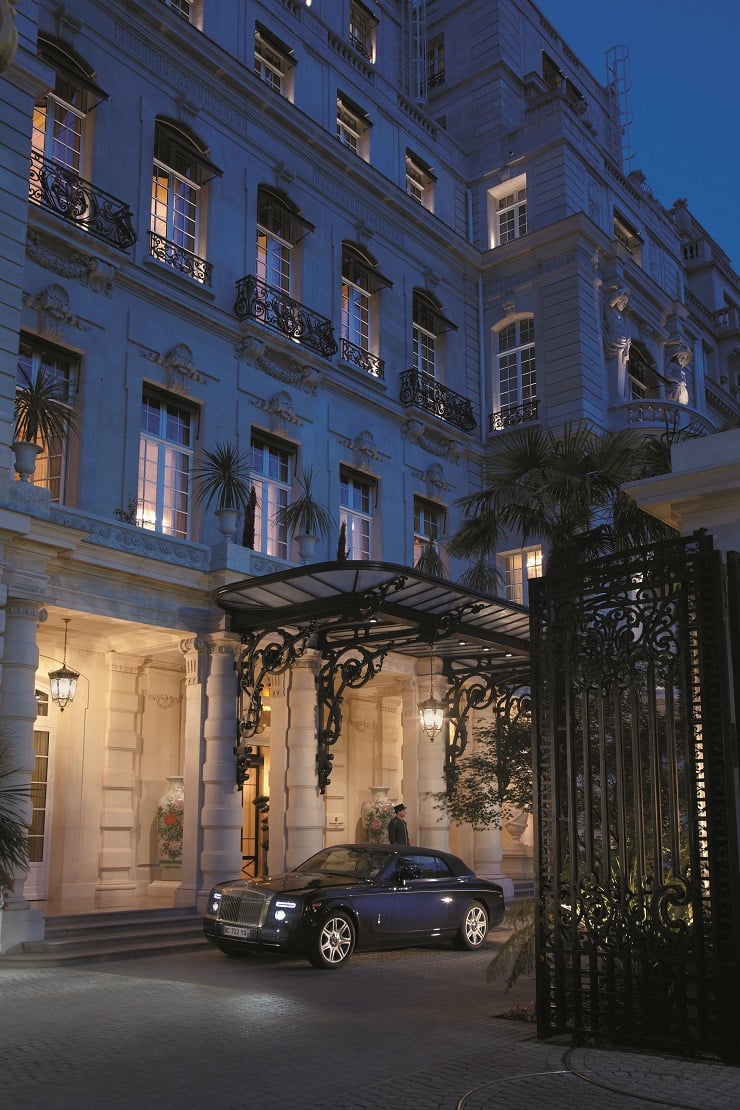 It's the hotel you want to stay at when you're in Paris. This was the former home of Napoleon Bonaparte's grand nephew, Prince Roland Bonaparte. Beautifully appointed rooms with views of the Eiffel Tower and the River Seine. When you are ready for some great food and Champagne, you make a reservation at L'ABEILLE. It has a vast selection of vintage and non vintage Champagnes that are hard to find. Paris is one of my favorite cities in the world to stay and when you have a hankering for some of the best Champagne, here is where you go to have it.
Written by Stu Nudelman