Congratulations to Fox & Fox with their Expression Rosé Saignée 2013 which received a Trophy at The World's Finest Glass of Bubbly awards 2017.
A panel of 36 top industry wine judges tasted all the entries for 2017 and were able to not only scores wines with medals, but also place them in to easy to understand categories such as Love or Hate: "A stand out wine with a unique taste that someone will simply adore and others will not! A special wine which you just have to try at least once!"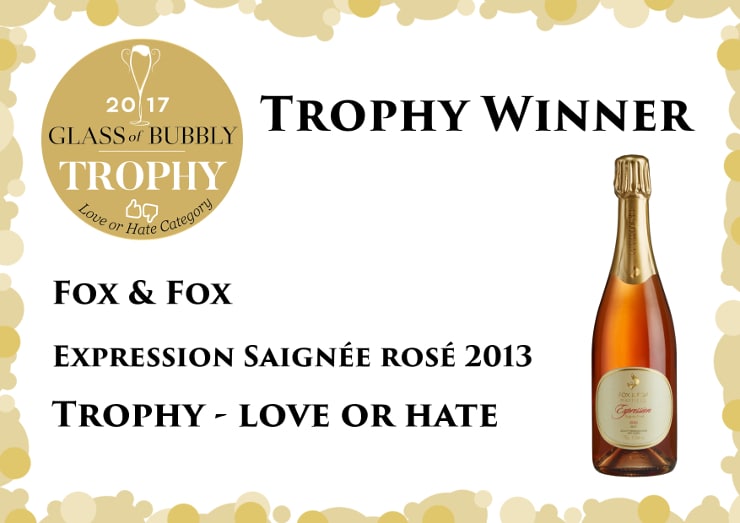 This English sparkling wine is produced from vineyards which sit either side of the hilltop village of Mayfield, amongst the rolling hills, woodlands and deep-cut ghylls of the Sussex High Weald. The saignée method is created by carefully and coolly macerating the grapes together before pressing. This complex sparkling rosé has a distinctive character with aromas of raspberries, redcurrants and a hint of Seville orange.
"I have had the pleasure to taste a fair few of the range from Fox & Fox and I have always been amazed at the quality and style their wines offer. So many flavours and so many unique tasting experiences, current wine makers Jonica and Gerard are making some of the best examples of English Sparkling Wine." Christopher Walkey