It was only a year ago that I was happy to receive an invitation from Julien Launois to visit his winery where he gave me a tour of his fairly recently acquired new winery and a taste through his Champagne labels. Now, one year on, I am back for more… Here's why:
So, what makes Champagne Jean Pierre Launois that special that it intrigues me enough to want to visit again within, for me, such a short period of time (I may visit 100's of wineries annually and try my best to visit new wineries over re-visiting old ones so to build my experience / knowledge). It is all about the entrepreneurial spirit of winemaker Julien Launois and his unique 'Single Barrel' concept.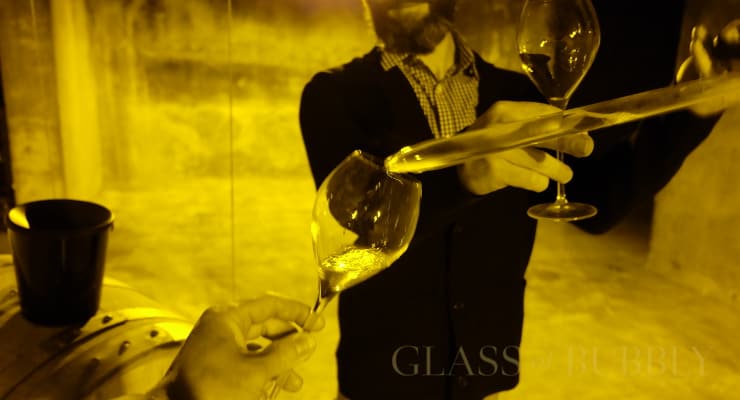 Single Barrel Concept: If you have ever wanted to produce your very own Champagne (I do not mean just having your own label for a special occasion stuck on some bottle) then Julien at his winery is producing exactly this concept that Champagne lovers and even investors can enjoy. He is currently the first and only Champagne house producing this system where single barrels are offered to investors / buyers, you can purchase as one person or as a group purchase – What a gift one of these Champagne Paul Launois barrels would make!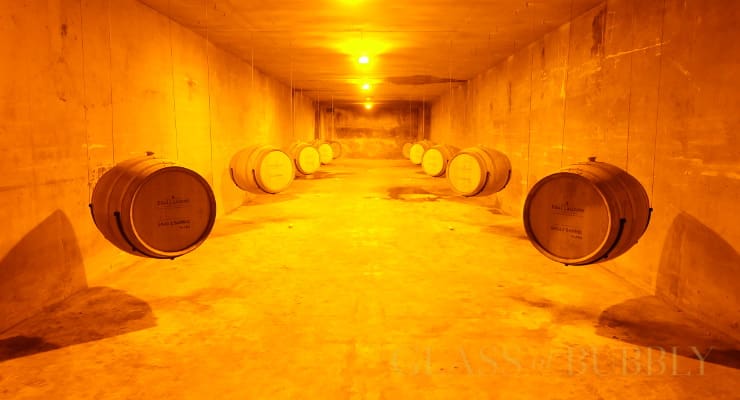 You play a part in the whole process by choosing your cask, dosage and ageing with the winemaking expertise of Julien. The barrels are what I would describe as artistically stored deep down in Julien's wine cellars where you will be also able to visit. They are made only with Chardonnay du Mesnil on Oger Grand Cru terroir. I tasted through the current range and depending on your preferences of taste from the barrel itself, each is very different. Each barrel gives 216 bottle Grand Cru Champagne that will be unique and exclusive to the barrel owner (you also get to keep your barrel after the ageing process within it has taken place). Storage can be for the period of time you prefer if you wish them to be stored safely for you chez Jean Pierre Launois Champagne house.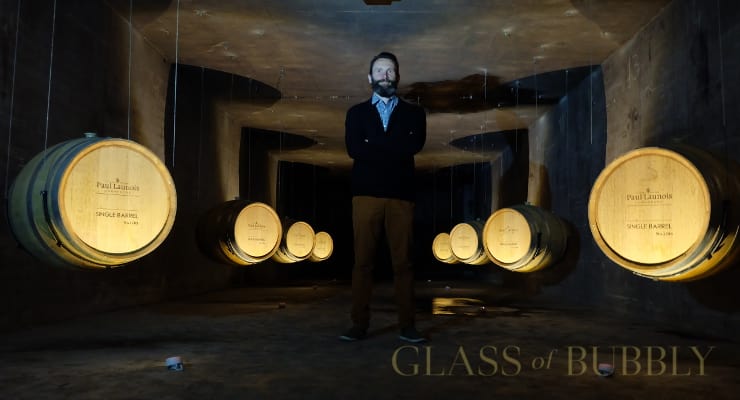 Interested? I certainly am also interested, but these are very popular and I believe that Julien has already sold all the barrels for this year, but he is taken orders for next year so do get in touch with him / his office directly or pop past the winery via: 3 ruelle de l'arquebuse 51190 le Mesnil sur Oger – [email protected] +33 (0)6 15 53 62 69