"Ferrari is the pioneer for bringing forward the excellence of sparkling wines." Matteo Lunelli
A unique tasting through some of the divine sparkling with from Ferrari Trento took place at Fiume restaurant in London led by Matteo Lunelli who is President & CEO of Group Lunelli and the Ferrari sparkling wine brand.
"I have to put my hands up and say that Ferrari do produce some of my more favoured sparkling wines, the complexity and depth of flavours makes for a very special occasion each time you pop open a bottle." Christopher Walkey
I have enjoyed many tastings of the Ferrari range and each time is like a first in that it is excitement and delight as you engage the flavours. I have also been to the winery over in Trento region of Italy and not only been introduced to how the wines are made, but the lifestyle, foods, culture and importantly location of the vineyards. Much like the splendid steep hills of the DOCG Prosecco, Trentino sees many wonderfully located vineyards on slopes of the mountainsides.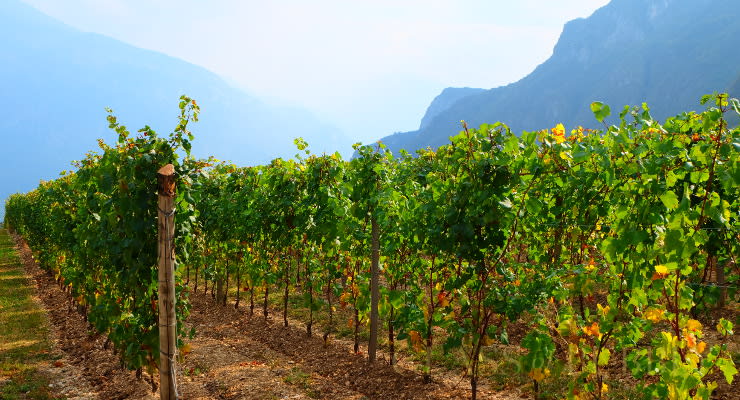 So back to London and the tasting at Fiume restaurant:
Ferarri Perlé 2011: "Burnt toast and brioche nose. Refreshing and complex flavours of yellow stone fruits, pastry, apple compote and more…."
Ferarri Perlé 2007: "Burnt toast, yellow rose petals, toffee, peach and more in aromas. Crisp, citrus, pastry, pink grapefruit flavours."
Ferarri Perlé Zero: "Crisp citrus and pastry / peach aromas. Refreshing and dry flavours."
Ferarri Reserva Lunelli 2009: "Nose is citrus and toasty. Dry flavours, hints of toasty, oak, apricot and more… "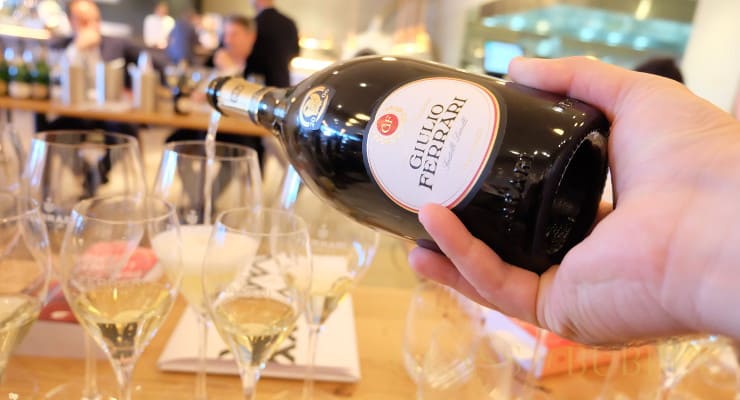 Giulio Ferarri Riserva a Del Fondatore 2006: "It's a near five star for me on my Vivino app. Creamy and dreamy overall experience. Rich yet elegant, an orchestra of divine flavours to include brioche and tropical / yellow fruit flavours."
Giulio Ferarri Riserva a Del Fondatore 2000: "Great rich aromas full of pastry, ripe apricot, brioche. Dry though amazing flavours to quickly follow – indulge yourself here in amazing rich flavours."
Giulio Ferarri Collezione 1997: "Five stars on Vivino and not often I give that! This is a dreamboat sailing experience, a ride in a formula one car, sat with Van Gogh as he is preparing a new masterpiece – here is a sparkling wine that is unforgettable. Aromas full of passionate vintage notes from cream to sweet dried apricots. Flavours to delight you from soft ripe peaches to buttery croissant."