You could say that the Cheltenham Wine Festival toasts in Spring with a glass of bubbly, and this year, set in the Regency splendour of the Pittville Pump Room, on a beautiful Cotswolds spring day, a memorable tasting was certainly instore for those lucky enough to get their hands on a ticket, as its popularity grows year on year.
On arrival, there is a friendly greeting, a wine glass and the gift of a canvas bag (to collect your goodies). Immediately I was blown away by the sheer multitude of options that were available to sample. With over 300 wines to be tasted, the Cheltenham Wine Festival is the perfect opportunity to appreciate wines from all over the world, and there was some splendid bubbly to be enjoyed, and purchased, from Italy, France, Portugal, France and of course England!
With so much wine, and so little time, it is always handy to use their guide, taking you to each table, where expert pourers were on hand as principals, wine executives, and regional ambassadors introducing guests to their wines and different origins.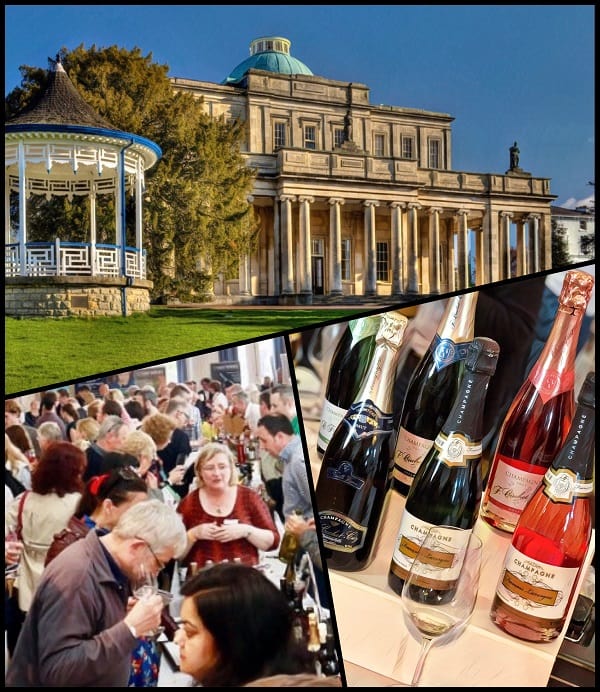 While the tastings are the main attraction, the festival has something for everyone, from artisan chocolate and breads to cheeses, chutneys and charcuterie, giving the guest the perfect opportunity to do a spot of wine pairing.
Delicious glasses of bubbly were:
Bastia Rebuli Valdobbiadene DOCG Superiore di Cartizze Prosecco Dry – Hay Wines
Excellent sparkling wine, with an intense nose of fruit and flowers, and a dry mouth, creamy with a long taste.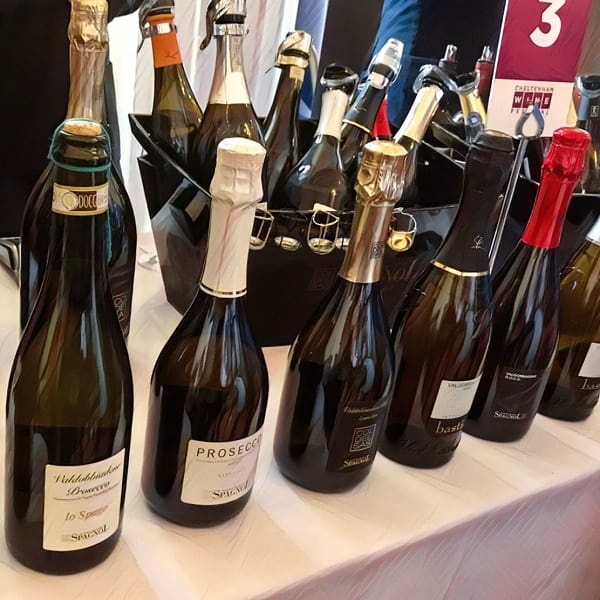 Three Choirs Blanc de Noir 2013 – Three Choirs
Full ripe fruit on both nose and palate, with a great middle and end to the palate and full finish. Good balance.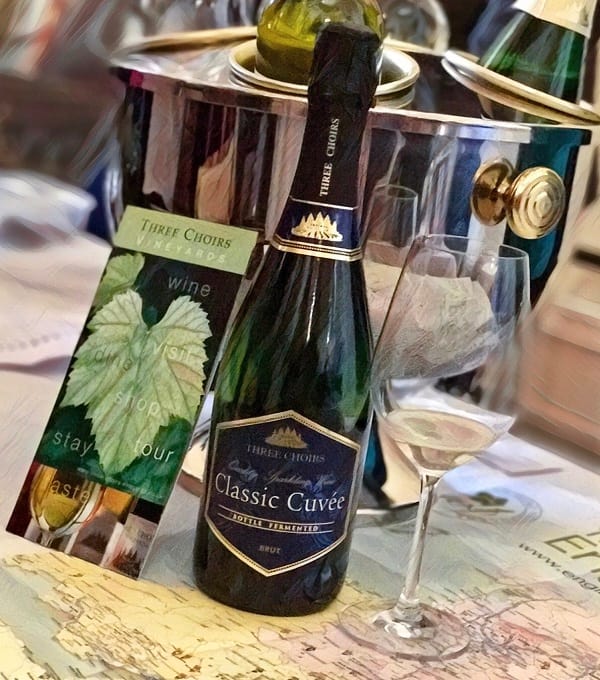 Woodchurch Estate Classic Cuvée 2013 – Connoisseur Estates
A rich mousse and lemon gold colour, with aromas of barley and tropical fruit. On the palate, the wine has flavours of caramel, citrus fruits and baked apples. A crisp zesty finish.
Cuchet Cez Cuvée Vieille Vignes Brut Prestige – Champagne Collection
A nose with mineral notes on a cocktail of fresh fruits like pear, white peach, apricot. The palate offers a creamy lather that caresses the palate and offers a range of particularly complex aromas.
With a lovely spring day and an amazing line-up of wines, this was a fun day.  If you're a wine aficionado you should definitely have been there. I would however just say that this should be the Cheltenham 'International' Wine festival, as that's exactly what it is, a very international bubbly affair!
As its popularity grows, I would recommend you register for next year's event and register, for a memorable day of wine tasting and schmoozing with the passionate producers with a glass of bubbly in hand.