Enjoy the Summer Sporting Season with Digby English Sparkling Wine
Ahead of the Summer sporting season and the 2016 Olympic Games, Digby Fine English launch the nationwide sale of Digby Leander Pink NV with the most influential retailers (RRP £29.99), plus hotels and restaurants that fit the wine's discerning yet spontaneous spirit.  To celebrate Digby's ground-breaking partnership with Leander Club and the launch, Digby have sponsored the Row2Rio dinner event in Henley-on Thames, which sees Clare Balding interviewing the Leander Team GB women and lightweight men on their hopes and preparations for Rio.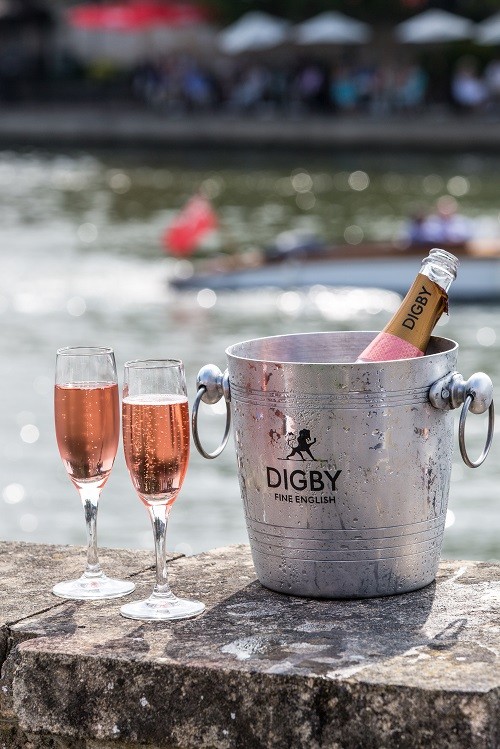 Digby Leander Pink NV has been the exclusive and official sparkling wine of the world-renowned Leander Club since February 2015, the start of a visionary, six-year collaboration between a new English luxury brand and the oldest open rowing club in the world, both with a reputation for excellence. This is the first strategic sporting sponsorship for an English sparkling wine house  and stretches across six Henley Regattas, the Olympics in 2016 and 2020 as well as Leander Club's bicentennial celebrations in 2018. Now that the wine is being commercially sold, a portion of sales from each bottle benefits Leander Academy, supporting the development of young men and women into the next generation of champions.
Trevor Clough, Co-Founder and CEO of Digby Fine English commented: "Today is all about bringing Digby Leander Pink to our marvellous customers. They love English tradition, but are not afraid to steer a new course. They are passionate about quality and have a thirst for life.  We could not be happier with our amazing list of retail and restaurant partners who are helping to bring Leander Pink to these discerning adventurers, across the UK."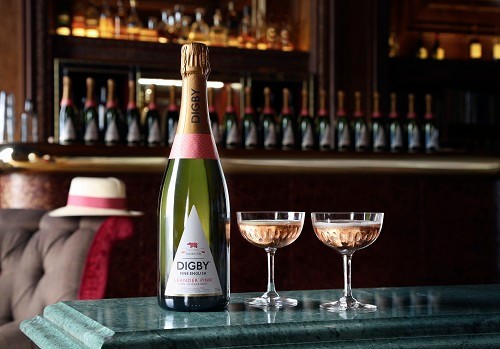 Ever conscious that its customers see experiencing and discussing wine as a form of entertainment, Digby has secured the following as Leander Pink's first listings in hotels and restaurants:
In Rowing Country this Summer

Hotel du Vin Henley: by the glass through the Summer and serving at their bars inside Henley Festival
Cliveden House & Spa: who kindly provided their bar as the venue for the Leander Pink photo shoot
Royal Oak, Michelin starred 17thcountry pub: by the glass
Dog & Badger, Medmenham: by the glass

In brunching-and-lunching London

Jamie's Italian Threadneedle St: by the glass with matching smoked salmon and tuna tartare canapés
The Gilbert Scott Bar & Restaurant
Glass of Bubbly
Executive editor of news content for the website Please enjoy the articles that we share - We hope you find our love for Champagne & Sparkling Wines both interesting and educational.