Discovering Champagne Duval-Leroy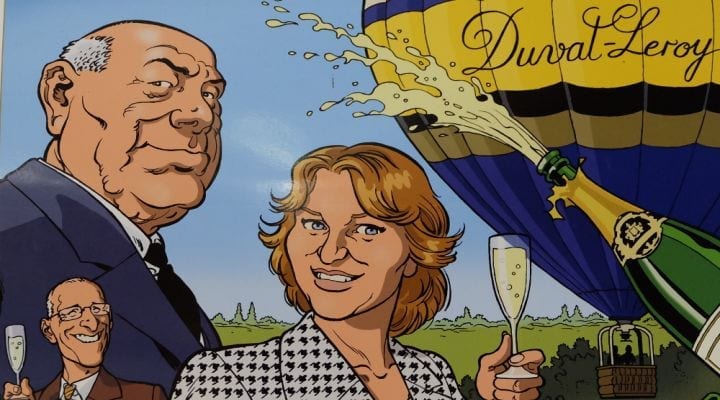 A very welcomed and eagerly anticipated invitation to visit Vertus and the Duval-Leroy Champagne brand was received by Glass of Bubbly and what an educational tour and tasting of superb wines and food it was.
Duval-Leroy brand is really a testament to turning tragedy in to success where the story of Carol Duval-Leroy (Chairman & Chief Executive) is an inspiration to many business people and especially aspiring ladies within the Champagne industry. Her profile description on Wikipedia is simply immense:
"Carol Duval-Leroy is one of the most dynamic CEOs in Champagne. She received the Legion of Honour and the Order of Leopold. In 2007, she was elected at the head of the Association Viticole Champenoise, a key trade organization." Source Wikipedia
Glass of Bubbly were invited to experience the tour of winery, lunch and tasting and a very educational 'make your own Champagne style' from their head wine maker, Sandrine Logette-Jardin.
"Champagne DUVAL-LEROY was founded in 1859 when two Champagne families came together to share their interests. Since its creation, Champagne DUVAL-LEROY has been located in Vertus, in the heart of "La Cote des Blancs". Currently, the House cultivates about 200 hectares, much of which is devoted to production of high quality Chardonnay grapes. The predominance of Chardonnay in the elaboration of the cuvées gives a finesse, lightness and elegance to DUVAL-LEROY Champagnes. Headed by Carol DUVAL-LEROY since 1991, the company is one of the few remaining 100% family-owned Champagne firms and is ranked in the 15 top Champagne houses." www.Duval-Leroy.com
Some splendid wines were tasted over a lunch cooked by a Michelin Star chef, the tastes and pairings were something to be experienced as was us sitting next to Carol herself whilst she guided us through her labels.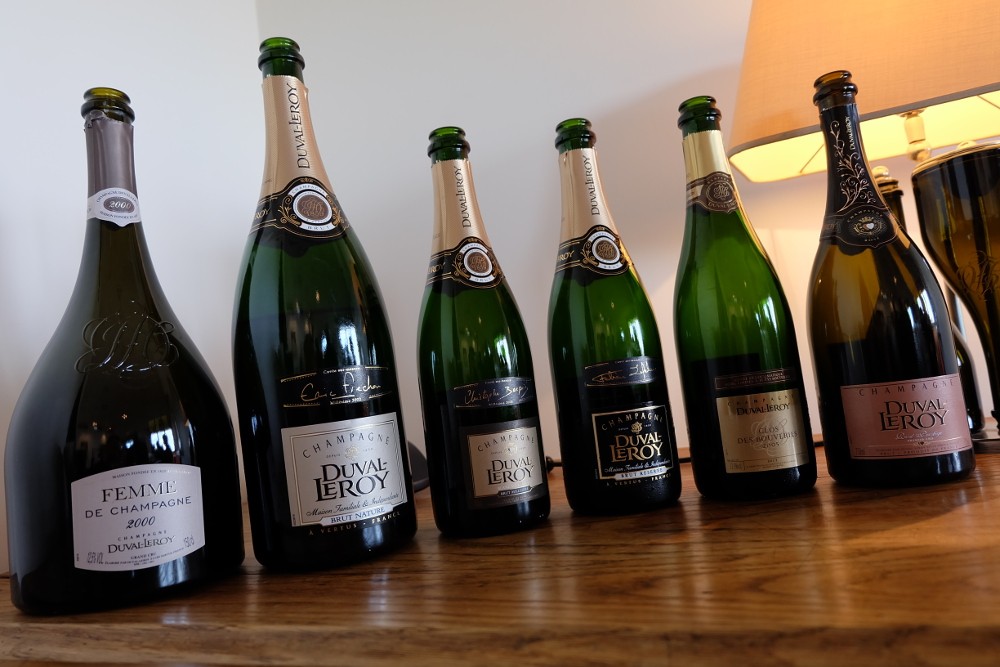 Though acknowledged as one of the top 15 Champagne Houses with 200 hectares of vines, you get that warm 'small boutique family grower label' feeling the moment you meet Carol and the team at Duval-Leroy and indeed with her three sons now involved in the business it is still very much a family run operation.
The highlight of the day was the very unique 'Create your own Champagne' concept that Duval-Leroy offers (featured in issue 8 of Glass of Bubbly Magazine by Alice Mahlberg). Taking place in a room similar to a laboratory over looking barrels full of vintage ageing wines, you are educated and entertained by Sandrine Logette-Jardin who enables even those with little knowledge of wine making and wine styles to create the Champagne best suited to their taste – In reality this is something they offer to select individuals who've a cool 30,000€ (approx) to spend on this experience.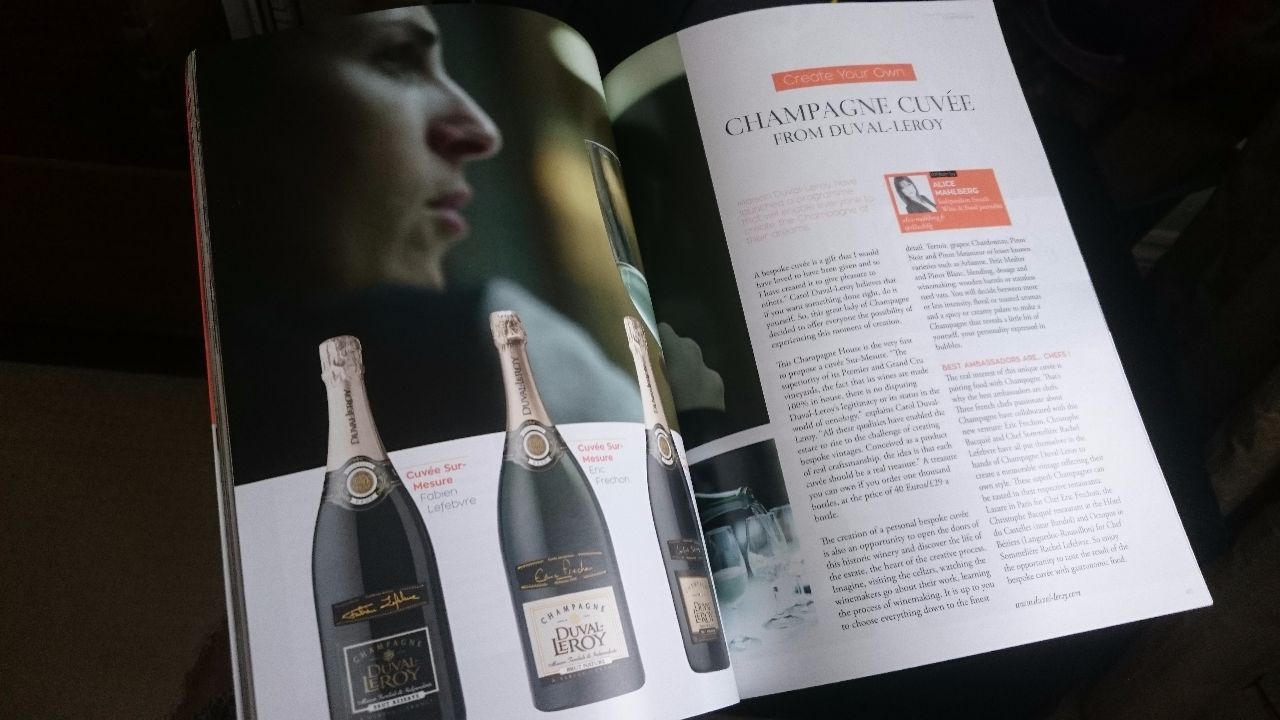 Glass of Bubbly
Executive editor of news content for the website Please enjoy the articles that we share - We hope you find our love for Champagne & Sparkling Wines both interesting and educational.