Danebury English Sparkling Wine & Horse Racing
Danebury Vineyards, a family-owned wine estate in Hampshire, has returned to its roots by reintroducing a venue for race horse training.
Danebury produces renowned vintage sparkling Cossack under the watchful eye of award-winning winemaker Vince Gower. The estate started life as a famous race horse training yard in the 18th century, serving nearby Stockbridge racecourse and since March, it has been used for this purpose again. Trainer Jeremy Gask has trained a total of 50 horses at Danebury and has even introduced a new, crowdfunded, filly named 'Sparkling Cossack'. The name has a long history; the sparkling wine was named after an 1847 Derby winner from the estate, so the filly's introduction marks 170 years since an important event.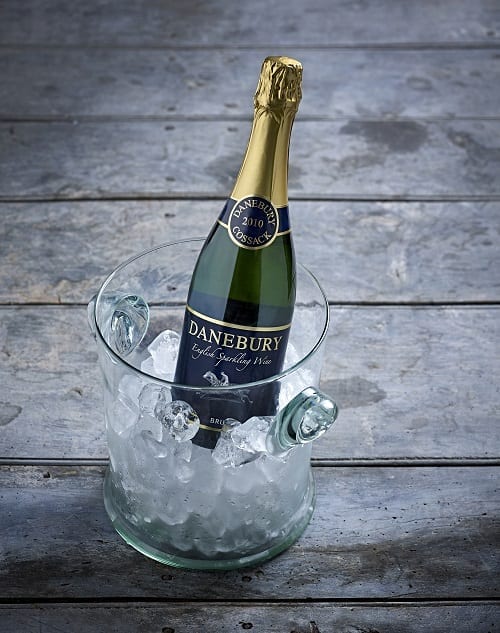 Caroline Stevens, Sales and Marketing Manager at Danebury Vineyards, said: "We have a wonderful story here of a successful English sparkling wine producing vineyard, making ground in a burgeoning English wine market and the return of its historical roots in the form of its new neighbours the equally successful Danebury Stables who finish this historical loop with their filly 'Sparkling Cossack' galloping past our vineyards."

Glass of Bubbly
Executive editor of news content for the website Please enjoy the articles that we share - We hope you find our love for Champagne & Sparkling Wines both interesting and educational.