Congratulations to Champagne Gallimard Père & Fils with their Cuvée Amphoressence which received a silver medal at The World's Finest Glass of Bubbly awards 2017.
A panel of 36 top industry wine judges tasted all the entries for 2017 and were able to not only scores wines with medals, but also place them in to easy to understand categories such as Sea Breeze: "Some of us love refreshing, almost very zesty style of wines. When you taste this wine you will imagine yourself standing on the beach and tasting those tiny sea drops in the air."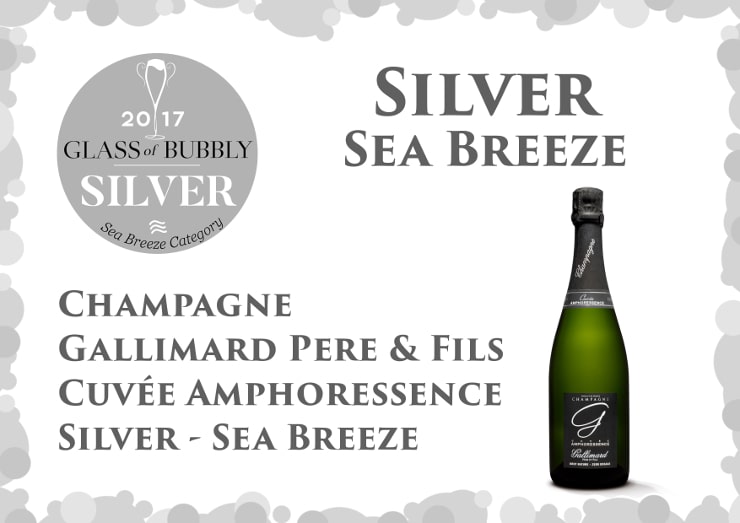 Chardonnay and Pinot Noir in equal proportions reveal an aromatic richness as well as a fruity and mineral harmony.