A recent and most interesting article released by the online Telegraph led me to think about the current battle between Champagne and English Sparkling Wine.
The Comite de Champagne have updated us in 2018 with news of falling sales of Champagne in the UK and there has been varied external factors that have been attributed to this decline, though for me it is a number of reasons behind what we are currently seeing in the purchasing of bubbles here across the UK.
Brexit? So much has been thrown at Brexit and it supposed bad result for the UK, excuses easily laid at this majority voted for result anything from the bad weather to the dip in house prices. People panicking that the pound would collapse (short memories that not so long ago within the EU the £ vs € was more or less at parity), house prices would crash (they are still increasing across the country), people would leave the country by their millions (immigration still entering the UK), EU would stop selling us cars / food (think we can safely say no slow down here either)… So what really has it to do with Champagne sales unless of course it is merely the French are a little annoyed with us and wish to take their products elsewhere?
Press publication takes varied views, but headline thirsty newspapers such as the Express (coldest winter in decades fast approaching / house prices rocketing style of reporting) will hit out at Brexit such as their coverage with The Comite Champagne trade association blamed Brexit for the decrease of sales on the weaker pound.
I simply say noneoftheabove with Brexit and its effect on Champagne sales. We will continue to want to buy great products from France as much as they will wish to sell them to us!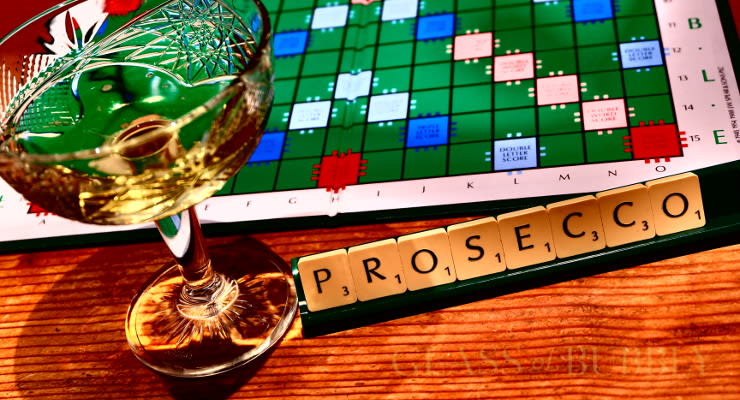 Prosecco? Ah yes, now we do have something which will have for sure effected Champagne sales in the UK and that is the growing popularity of the Italian fizz Prosecco. In the recent few years, the marketing and sales results of Prosecco have been quite outstanding and have seen the UK population take to this easier to make sparkling wine (Champagne being a much more complicated and lengthy production process). A very much different taste compared to Champagne, but for the broad mass of the population who are uneducated in wine will simply see Champagne and Prosecco very much in the same light, ie a sparkling wine, and will have been tempted by the later due to its better price point.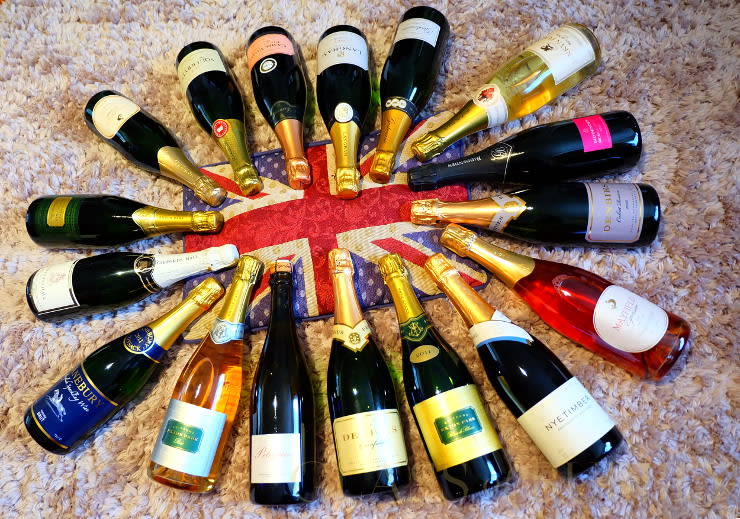 English Sparkling Wine? This formed part of the article from the Telegraph and via an interview with Neil Bruce, head of wine at the pub group Fuller's, in that English Sparkling Wine (ESW) has replaced their house Champagne – The belief in the quality and value for money of ESW makes it an increasing easier decision to now and then replace Champagne with our own home version and of course why not in that it is made in exactly the same way from many labels who have similar growing conditions in weather and in chalky soils. Also, we should add that the wine professionals themselves are shouting out about ESW and we are seeing it win awards at least shoulder to shoulder with Champagne and at times bettering it.
Issues at home? Has the quality of Champagne as a whole increased or decreased in recent years is my question. Yes, for sure many growers are dedicated to improving their Champagne year on year and we can certainly experience wonderful flavours from across the region, but what I am suggesting here is towards the mass production side and the likes of supermarkets here in the UK offering Champagne at below £10 – Has this had an effect on both money invested in making the wine and also brought down the aspirational lifestyle side of Champagne? Neils Bruce was also quoted as saying: "Volume is down partly because Champagne producers have raised their prices because of strong demand from Russia, China and to some extent the US." – Is this another internal issue?
Marketing of Champagne? From inside the industry, my point of view only, the marketing of Champagne as a whole (rather than individual labels) seems to have been a bit lazy. Even with such an iconic status in the world of wine, can Champagne just remain on its glamorous past? Many iconic brands haven fallen due to poor trade relations or thanks to market and competitor growth so it is always important that the main body looking after a brand keeps it firmly positioned in the limelight and up to the industry expectations. Has this been achieved in the UK by the United Kingdom Champagne Bureau?
Consumer Taste? Has our love for fizz taken the curiosity of our taste buds over to the many other sparkling wine options? Whereas just a few years ago most bubbly would be Champagne, especially for celebrations such as sports / weddings, we now have an array of countries and wine regions offering us a wonderful choice such as Cava, Prosecco, Franciacorta, ESW, South African, New Zealand, Slovenian and many more… I certainly think Champagne is a splendid choice for sparkling wine, but I am also not afraid of saying that you can get just the same quality from other options too.