For those familiar with Champagne Deutz, it needs no introduction, even so 'A Vertical Tasting of Cuvée William Deutz' is what I was very pleased to be invited to in October 2017 at 28-50 Kitchen Workshop in Mayfair.
Champagne Deutz was founded in 1838 by William Deutz and today can be found in the village of Ay near to the heart of the Champagne region that is Epernay. They currently produce around 2.5 million bottles a year to a worldwide audience from their 42 hectares of vineyard and selected growers in the region. Today Fabrice Rosset, who is the current Chairman and CEO, leads the growth of the brand which is very much focused on quality over volume which continues their international admiration from wine professionals globally and the continued success they receive at prestigious dedicated wine awards.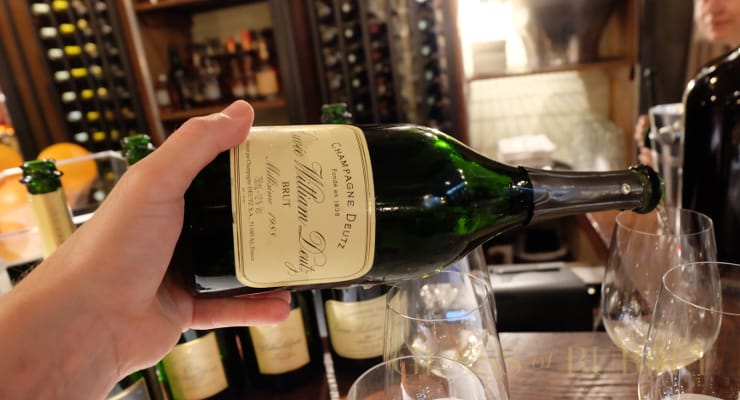 On the day a fine selection of wines were tasted by a selection of respected Champagne writers and press members, these were:
Deutz Brut Classic NV
Deutz Blanc de Blancs Vintage 2010
Deutz Brut Vintage 2012
Deutz Rosé NV
Deutz Rosé Vintage 2009
Cuvée William Deutz 2006
Cuvée William Deutz 2002
Cuvée William Deutz 1996
Cuvée William Deutz 1995
Cuvée William Deutz 1988
Hommage a William Deutz Parcelles d'AY 2010
Tasting notes are all on our account on Vivino.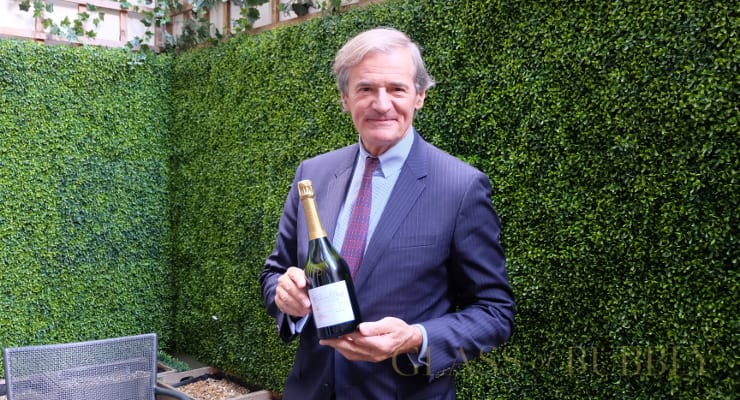 On the day we were also entertained and educated by Fabrice Rosset on the wines of Deutz and the future visions of the company. Lunch was provided by 28-50 where  Smoked Salmon, Ibericao Pork Jowl and cheese accompanied by Deutz Rosé Vintage 2009, Cuvée William Homage and Cuvée William vintage respectively.