Congratulations to Deutz with their Brut Rosé Non Vintage which received a bronze medal at The World's Finest Glass of Bubbly awards 2017.
A panel of 36 top industry wine judges tasted all the entries for 2017 and were able to not only scores wines with medals, but also place them in to easy to understand categories such as Fruity & Floral: "A wine that is likely to show fruity flavours such as apples to red berry fruits and mixed with aromas of varied common flower petals such as rose and acacia."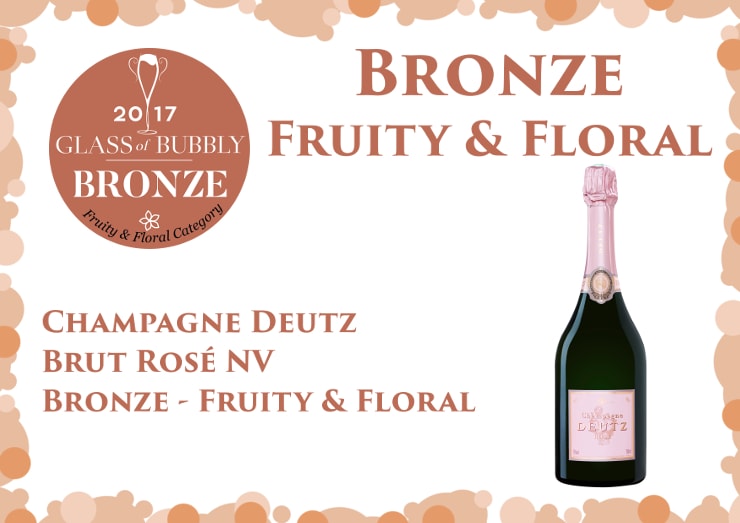 The colour of the wine is many-hued, with strong pink tinges and fine bubbles. The nose is fresh and direct, with aromas of cherries, blackberries, pomegranates and red currants. On the palate the wine shows a deliciously full body that follows on perfectly from the nose, with flavours reminiscent of strawberries and raspberries and a pleasantly well-balanced finish.