May 21st 2018 saw the Bologna Tasting taking place at Carousel, London with a menu prepared by Chef Alberto Bettini. Along with the Consorzio Vini Colli Bolognesi, both still wines and sparkling wines were put to show against a 5 course dinner which invited press attended during an evening in between London Wine Fair (Bologna Wines were also on show at the LWF 2018).
The London dinner was part of an international tour from the Bologna Hills Wine group to include Monaco, Dusseldorf and Frankfurt. Tasting the fine wines of Bologona Hills along with specially crafted dinners from the best chefs from the region with local foods, handmade paste and much more.
"Special Wines with a Long History: Archaeological evidence shows that the countryside fields surrounding Bologna had been planted with vineyards and olives since the times of the ancient Etruscans. Subsequently, the Romans inherited their production techniques, strengthening the wine-making tradition in this area, passed down to the present day."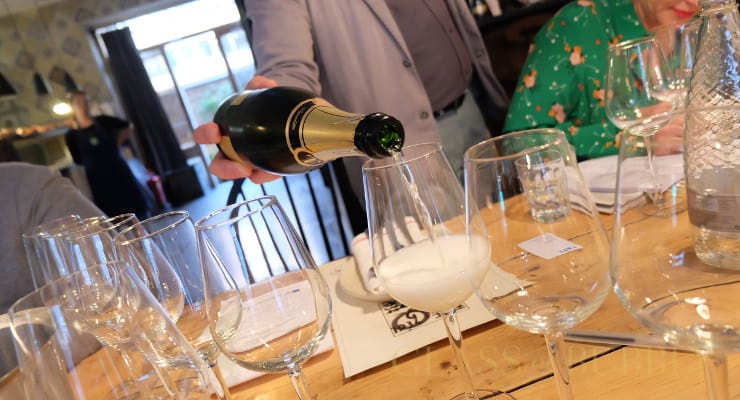 The Grechetto Gentile grape variety of the Pignoletto area produces popular versions of wine from this area to include DOCG Spumante and Frizzante. Overall there are ten type of wines from Bologna region with thirty wineries and a community of seventy vine growers (average 40,000 bottles per winery).
The best way I feel to be introduced to a wine region and their wines is to set up a detailed menu that has courses to pair with varied labels and this is what we had from the Colli Bolognesi region with sparkling wines to note from:
Podere Riosto – 2015 100% Grechetto Gentile
Tenuta La Riva – 2014 100% Grechetto Gentile
Tizzano – 2016 100% Grechetto Gentile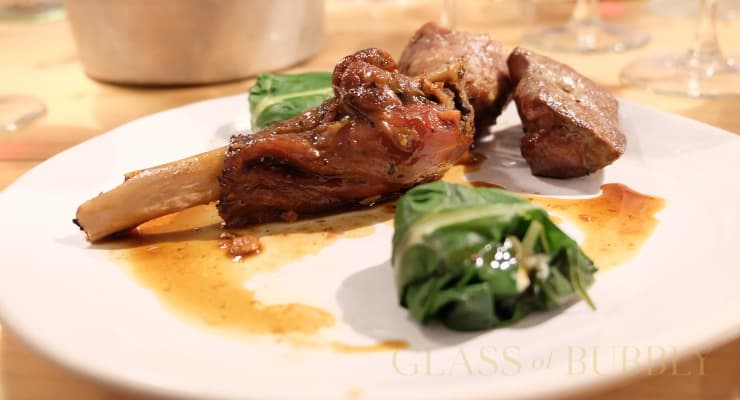 The menu on the day was set to pair with both sparkling and still wines:
Mortadella and aromatic herbs
Lasagne with green asparagus and Parmigiano Reggiano aged thirty months
Poached egg with black summer truffle from Savigno
Local goat kid, oven roasted and grilled, with Swiss chard tiles and his ricotta
Moretta di Vignola cherry soup
"The sparkling wines from this region are all very delicate, smooth and offer subtle flavours that are not disruptive with the menu on the day, the lasagne dish best paired with the Tizzano 2016 Spumante DOCG with the creamy and light green vegetable flavours of the food balancing well with the slight citrus and mineral notes from the wine."