Boisset – No.69 JCB Rosé Cremant – Gold Summer Days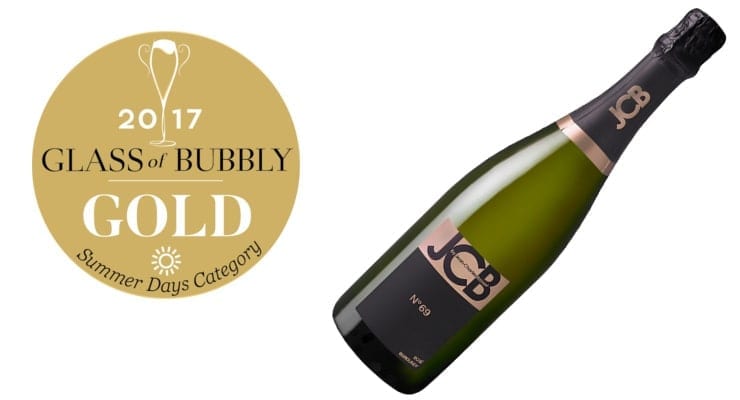 Congratulations to Boisset with their No.69 JCB Rosé Cremant which received a Gold medal at The World's Finest Glass of Bubbly awards 2017.
A panel of 36 top industry wine judges tasted all the entries for 2017 and were able to not only scores wines with medals, but also place them in to easy to understand categories such as Summer Days: "Does not have to be a highly complicated wine. Will offer a light, fruity and easy going taste".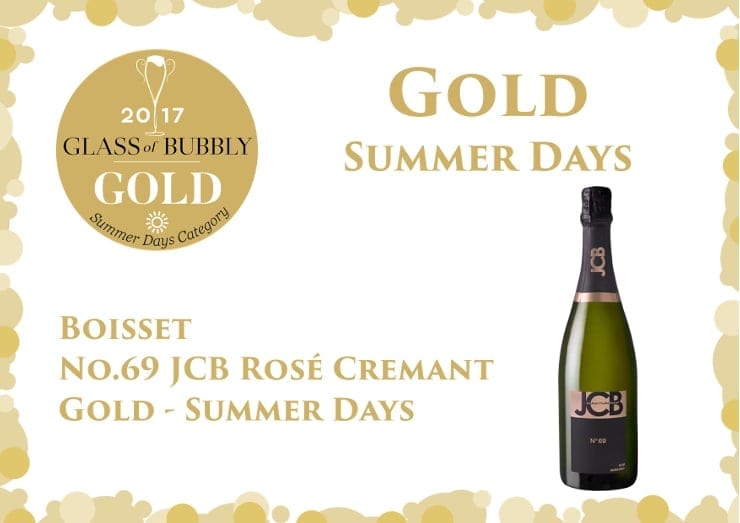 "Each JCB wine is known by a number. And each number has deep significance for Jean-Charles Boisset, the collection's creator and namesake. Jean-Charles was born in 1969, the year that mankind went to the moon. As such, 69 represents unlimited expression, freedom, creativity, intellectual revolution, artistry, and refinement. Of course, 69 is also a rosé brut based exclusively on pinot noir; a rosé that entwines masculinity and feminity." Quote from website
"This was a great light sparkling wine that absolutely deserved its gold medal and for sure fitted well in to the category of 'Summer Days'!" Christopher Walkey
Christopher Walkey
Co-founder of Glass of Bubbly. Journalist and author focused on Champagne & Sparkling Wines and pairing them with foods.