"Always subtle wines from Billecart-Salmon, tightness consistent, enjoyable flavours and everyone of them fit for a special occasion and fine food pairing." My thoughts towards Champagne Billecart-Salmon and even more so following the recent masterclass in London offered by the brand for a select few industry writers – We were also welcoming two new labels of the Bicentenary Cuvée and Le Clos St Hilaire, neither of which have ever featured in a masterclass in the UK before.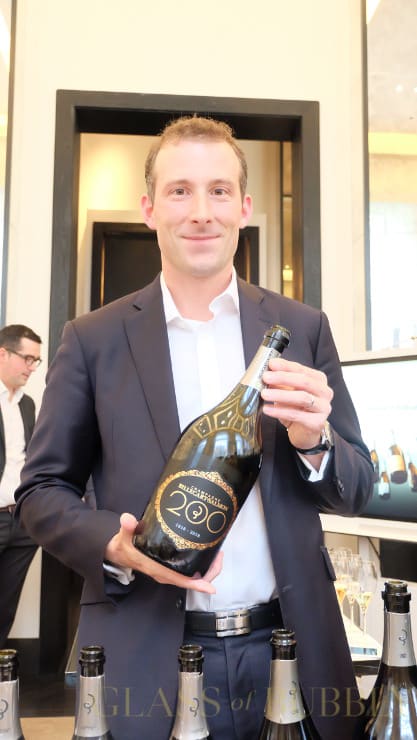 The afternoon's tasting was introduced by Mathieu Roland-Billecart, 7th generation, who guided us through the wines along with a talk by Florent Nys, new Chef de Cave for Champagne Billecart-Salmon. It is very much the same vision despite new faces soon to be taking the brand forward:
"If we can make amazing wines then we want to go on to making unbelievable wines and we are always aiming for better… " quote from Mathieu Roland-Billecart.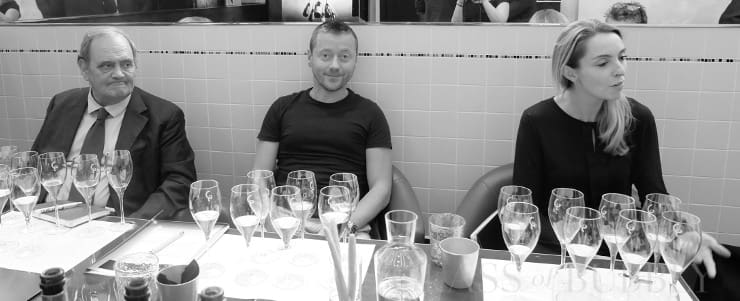 The location was the quite outstanding La Dame De Pic in Trinity Square, London and familiar faces alongside me including Michael Edwards, Gilles Fallowfield, Tom Harrow and Helen Nicklin to taste the following fine labels (my notes below):
Billecart-Salmon Brut Rosé NV (Magnum): "Light raspberry, wild strawberry and candy aromas. Crisp dry initial taste sensation with delicate red berry and raspberry flavours."
Billecart-Salmon Cuvée Vintage 2007: "Great honeycomb, toast, dried apricot aromas. A toasty, brioche, butter, citrus taste making it a Champagne calling out to be paired with fine foods."
Billecart-Salmon Cuvée Brut Sous Bois NV: "Aromas offer creamy white rose petals. A crisp, toasty, citrus, dried yellow stone fruit flavours."
Billecart-Salmon Cuvée Louis 2006: "A fine butter nose tempting you in to taste its crisp, citrus, toasty, brioche flavours."
Billecart-Salmon Cuvée Nicolas Francois 2006: "Soft brioche, mushroom, butter aromas. Pastry, toast, butter croissant, white pepper, citrus flavours."
Billecart-Salmon Cuvée Elisabeth 2006: "Touch of copper, red berry fruits and crispness in aromas and flavours."
Billecart-Salmon Bicentenary Cuvée: "Citrus, toasty, forest floor, pastry flavours – Young and vibrant, delicate and memorable."
Billecart-Salmon Le Clos Saint-Hilaire 1999: "White fruits, prune and fig on nose. Spices, pastry, toast, grilled meats, butter and so much more in flavours – A real pleasure to enjoy though do give it some moments to breathe in the glass as it is only then that it comes alive and shares its secrets."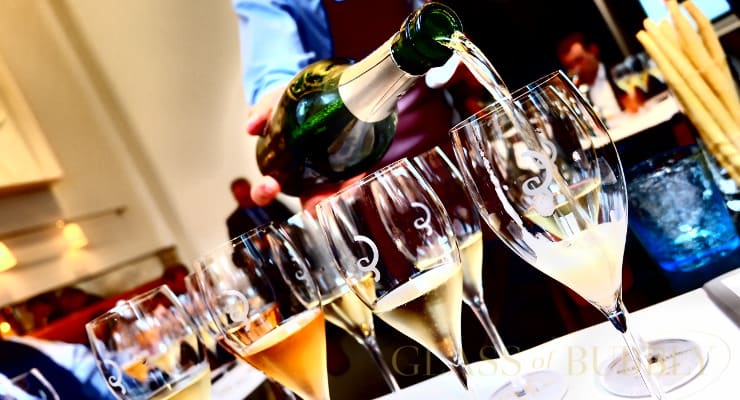 It is an important year for Billecart-Salmon with the 200th year celebrations (1818 – 2018) and this will include not only such fine masterclasses as we had at La Dame De Pic, but also across the world for many other wine professionals and for consumers too. The house produces some 2 million bottles of Champagne annually and boasts and selective yet diverse range of labels including Brut Sous Bois which is fermented fully in oak.
" … you can still achieve finesse and elegance with wood." Mathieu Roland-Billecart.