Casinos are a great way of being entertained. It is not a surprise that super casinos are so big that they even start to dominate the entire city – like in the case of Las Vegas. While the rise of online casinos has really threatened the land-based counterparts, these land-based casinos do have their advantages. This advantage is especially magnified when it comes to super casinos. Apart from the huge array of gaming options, super casinos are also excellent when it comes to food and drinks.
Champagne is one of the preferred choice of drinks at a casino. Visiting a casino is often regarded as a celebration, and there can be no better way to celebrate a special occasion than by opening a bottle of top-quality champagne. While it is easy to get access to champagne at a place like Las Vegas, it seems that the top quality is found only at the exclusive casinos. While it may be easy to lay the hands on such a bottle of fine Champagne, it is also advisable not to go overboard as it could potentially could affect the success at the table.
The most popular drink happens to be Champagne. Here are some of the best Champagne options available at some of the top casinos like the Betsafe casino:
Perrier-Jouët Grand Brut

Rich with complex flavours, this happens to be one of the best Champagne options under $60. It is lively and fresh, and it goes extremely well with sushi.
Laurent-Perrier Ultra Brut NV Champagne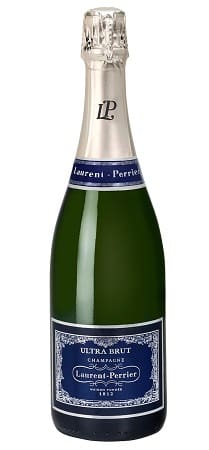 The taste of this Champagne is bone dry, while it is also well managed. This combination makes it an excellent pairing for plum pudding or strawberries. Priced at just under $60, it remains a great option at major casinos.
Moët & Chandon NV White Star
This Champagne comes with an aroma which is primarily of white fruits, but there is also a substantial hint of nuts. Even though it is one of the lowest priced Champagnes around, it happens to be immensely worth the money at just under $30. It goes extremely well with smoked salmon, making it ideal in some of the best restaurants at the casinos.
2004 Pascal Doquet Blanc de Blancs Coeur de Terroir 1er Cru Champagne
This Champagne is produced at the Doquet estate using the fruits that grow in the same place. As a result, it comes under the classification of 'grower Champagne.' Interestingly, the grower Champagne accounts for only 5% of the imports in the US. It is priced at just under $75 making it a reasonable option.
1995 Charles Heidsieck Blanc des Millenaires Champagne
One of the expensive options in this list, this Champagne commands a higher pricetag due to its rich toastiness, which is almost similar to a brioche. This taste comes as a result of 15 years of fermentation. As a result, a bottle comes in at just under $200. Incredibly, it is not the most expensive option, as many would put it in the semi-expensive range.
Jacques Selosse Blanc de Blancs Brut Substance Champagne
Very few Champagne producers have managed to achieve the individual taste provided by the Jacques Selosse Blanc de Blancs Brut Substance Champagne. Stocks of this bottle go back to 1986, while it is possible to taste toasted grains, honey, black tea, toasted nuts, spices, and apricot skin. Yet, it is substantially more expensive than the 1995 Charles Heidsieck Blanc des Millenaires Champagne at $395 a bottle.
2006 Louis Roederer Cristal Rosé Champagne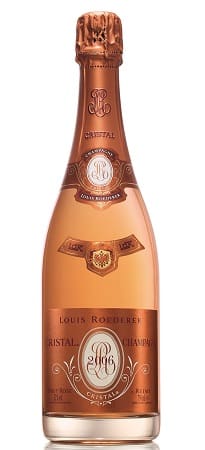 While visiting a casino may be all about winning some money while also being entertained, the dining options at some of the big casinos are truly of the greatest order. It would not be surprising to witness Michelin-starred chefs producing some of their best works at fine dining restaurants. It is at these restaurants and casinos where the best champagne like the 2006 Louis Roederer Cristal Rosé Champagne can be bought. Priced at just under $500, it is the most expensive in this list.
While it is always reserved for the special celebration, casinos actually provide a great way to make the day special by allowing players to win huge sums of money at table games or slot games. Accompanying the special occasion with such Champagne truly completes the day.
Photo credit: Featured Image. Source: BigStockPhoto.com (Paid Stock Photo)