Spain's largest producer of high quality cava, Codorníu, is launching an al fresco terrace at DoubleTree by Hilton London Docklands Riverside hotel to showcase its range of sparkling Anna wines.
The Anna de Codorníu Terrace on the Thames will pop up on 10th May 2017 for five months serving the full Anna range of premium cava, sangria cocktails and tapas, in a setting that reflects metropolitan Barcelona and the location of the brand's winery, just outside the city.
The expansive terrace fuses natural materials with a white colour scheme in keeping with the Anna brand identity. Overlooking the River Thames, grey sofas and coffee tables will complement pure white 'Anna' cushions, parasols, throws and ice buckets, whilst candles and fairy lights will provide added atmosphere at dusk. A wine cart, deck chairs and banquettes will also feature whilst entertainment comes in the form of regular DJ sessions and live Spanish music.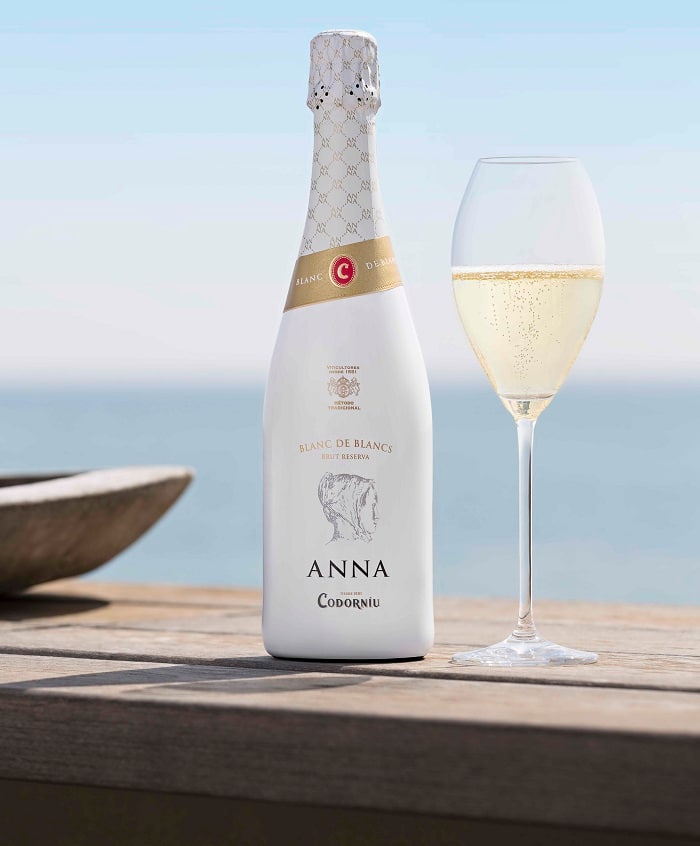 The cava menu will feature Anna Blanc de Blancs Reserva, the gourmet sparkling of Barcelona; Anna de Codorníu Blanc de Noirs created using 100% red Pinot Noir grapes; and Anna de Codorníu Rosado with notes of berries and green apple. Additional offerings available include the Anna de Codorníu Dulce Ice Edition, featuring intense tasting notes which can also be enjoyed either on its own, on the rocks or in cocktail; Codorníu Zero, an alcohol-free option; and a selection of sangria-based sharing cocktails, Spanish beers, ciders and spirits.
Food takes inspiration from Catalonia with a sharing tapas menu featuring the likes of Albóndigas de Carne; Chorizo and Manchego Bocadillos; Calamares con Alioli and Ensalada de Gambas with paprika and lime.
Yolanda Garate Reggi, Europe Marketing Director for Codorníu, comments: "We are delighted to be showcasing our cava to the London market with the 'Anna de Codorníu Terrace on the Thames'. The popularity of premium Spanish cava continues to rise and the collaboration with DoubleTree by Hilton aligns ourselves with a likeminded and prestigious brand whilst targeting a brand-new audience for us."